Top Sativa Strains of 2019 Stay Elevated!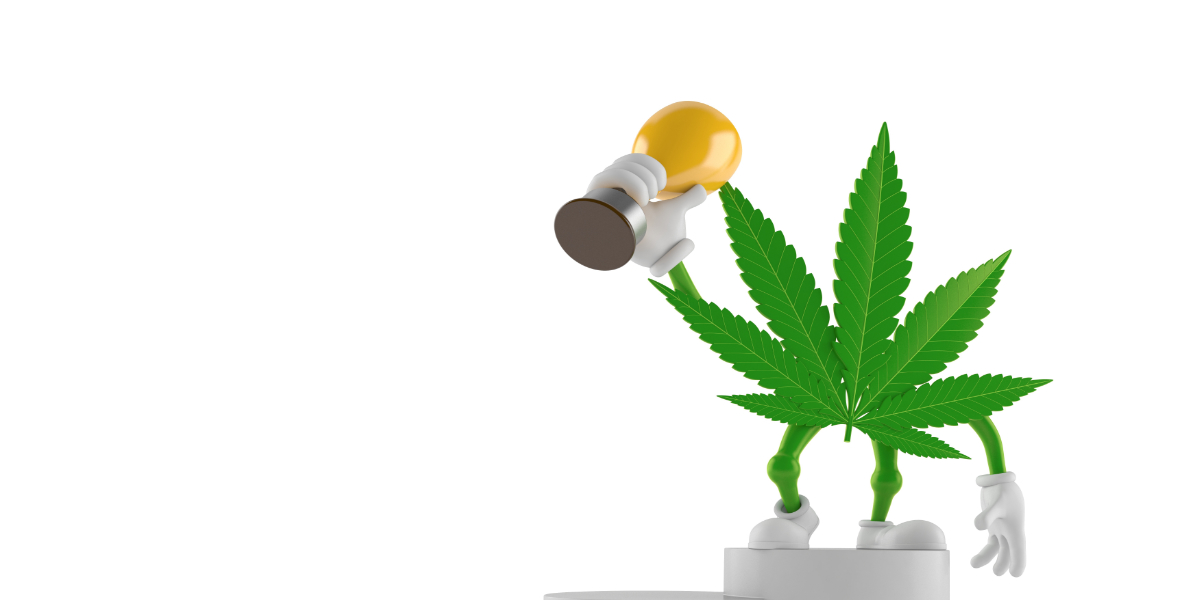 Indicas and sativas are the two common groups that most cannabis strains are broken into.   Cannabis sativa, typically referred to as just sativa, is a cannabis strain that tends to provide more of an invigorating and uplifting effect which would be better for physical activities, social gatherings, and more creative projects.  On the other hand, cannabis indica, or simply indica, delivers more sedating effects, better for relaxation and sleep.  However, it is important to note that there are some discrepancies among researchers regarding just how prescriptive these categories are.  There is not much evidence which proves that indicas or sativas have consistent chemical profiles that would make one strain inherently uplifting and the other sedating.  However, if you are interested in sativa strains for their uplifting effects, we've done our homework (and yes, that does mean we've smoked up a bit… in the name of scientific research, of course) bringing you the top sativa strains of 2019.
When choosing the best sativa strain for you, one of the most important things is, of course, the flavor, taste, and scent.  You want to indulge in something that you enjoy, right?  This is where terpenes come into play.  Terpenes are responsible for the aromatics of cannabis and may be responsible for the physiological effects as well.  Sativas are known to be rich in terpene oils.
There are many factors that influence the development of terpenes in the cannabis plant, including climate, weather, age, maturation, fertilizers, and even the time of day.  There have been over 100 different terpenes identified in the cannabis plant.  If you're looking for a truly pleasant experience pay attention to the terpene composition so you have an idea of the flavor profile of your strain.   
This strain has been around for over two decades and it's still a fan favorite…one of the most common around.  It currently sits on the number three spot on High Times' all time best strains list.  Sour Diesel comes from California's Emerald Triangle, and is believed to be a chemical crossbreed of ChemDawg and Super Skunk.  One of its defining features is its pungent aroma and earthy taste.  Myrcene and limonene are the main terpenes, their citrusy profiles enhancing this strain's therapeutic and energizing, uplifting effects.  Sour diesel will give you a mental and physical energetic high.  CBD levels come in at about .0-1.6% and there's around 20% THC content.
Jamaican dream was on an award winning streak between the years 2011 and 2018.  It is best known for its coffee taste and effects and is super popular among growers because of its fast growing time and high yield.  It is fast hitting and long lasting, giving you more bang for your buck.  This sativa dominant strain is also great for creativity and focus.  You can also detect underlying flavours of pineapple and citrus, with a peppery aftertaste.  Dominant in Myrcene, Caryophyllene, and Alpha-Pinene terpenes, this sativa strain has a mildly sweet aroma with hints of citrus and hazelnut.  You'll have a fun, energetic high that instantly boosts your mood, making Jamaican Dream ideal for daytime or morning use.    
Yes, folks, the movie got its name from this sativa strain.  Pineapple Express gained its popularity in the early 2000s in Dutch coffee shops.  It is a sativa dominant hybrid made up of Trainwreck and Hawaii.  It is an energy stimulant that can help elevate your mood and inspire creativity.  While being uplifting, it also has a unique way of also creating a feeling of calm and relaxation at the same time.  You'll be able to taste fruity flavors such as pineapple, mango, and green apple, as well as cedar.  This is a great daytime option, offering a longer high that helps you get over the midday hump.
Amnesia Haze
This is one of the most common sativa strains on the market, being one of the purest and most classic sativas.  It can be traced back to South Asian and Jamaican Landrace strains.  This sativa is long lasting and potent, with a citrus aroma and flavor that delivers a significant boost in energy.  It currently sits at number 23 on High Times' best strains list.  Amnesia Haze is most loved for its happy high, though this is probably not the best buzz if you're trying to focus on a specific task.  Its terpene profile is made up of beta-caryophyllene, humulene, limonene, and myrcene which all combine to give a zesty, yet earthy aroma and flavor.
This strain has been around since the early 90s and has genetics that go back to Afghani and Thai cross-breeding, with some influence from Colombia and Mexico.  The sativa dominant hybrid is a 16 time international award winner, including coming in 3rd at the 2011 High Times Cannabis Cup, clearly a fan favorite.  If you're looking for a relaxed and mellow high, this is a great option for you.  It may deliver a steady and long lasting cerebral buzz, keeping you mentally alert and engaged in the activities going on around you.  It has a mostly sour aroma with earthy tones, but this quickly turns into a sweet and floral taste.  Its terpene profile is beta-caryophyllene and limonene dominant, which is where you start to see the floral and citrus tones.   
Hulkberry is not a strain for newbie smokers or growers.  It is very high in THC content, typically around 27%, while having very little CBD content.  Colorado-bred, this sativa is a combination of Strawberry Cough and OG Kush, with some possible NYC Diesel, and ChemDawg as well.  It will deliver an energetic and creative high.  It was a big winner at the 2014 High Times Cannabis Cup.  The strong, long-lasting cerebral high is definitely not recommended for inexperienced smokers.  From the time you spark up, you'll notice sweet, fruity notes of lemon and berries- yum!
Not much is known about the actual origins of this strain, making its mystery all the more enticing.  It is widely believed that this was the first government engineered strain and was first brought to light around the 70s or 80s.  Since then, there's been a lot of cross-breeding with the G-13 strain, which was originally an indica.  Now a hybrid that includes the sativa haze, G-13 Haze delivers uplifting sensations with heavy hitting body effects.  It is a stronger strain, so not recommended for beginners.  Users report feelings of happiness, relaxation, and euphoria.  The terpene profile is very heavily woody and earthy, with a lemon zest from limonene.
Another Haze, this strain was probably most popularized by Jimi Hendrix's 1967 classic of the same name. It is believed to be genetically descended from Purple Thai and Colombian Haze.  With a sativa ratio of 80-20, you'll experience a high that is heady and disorienting, giving you a feeling of dreamy euphoria.  You'll experience feelings of blissful contentment and creativity.  Its terpene profile is dominant in Caryophyllene and Humulene, giving the strain strong earthy and flowery tones, with a bit of a spicy kick at the end.      
This is a stronger sativa strain that is not for the 'occasional' smoker.  It gets its name from being so potent, that it often leaves you coughing or gasping for air.  However, as the name suggests, it makes up for its kick by smelling of sweet strawberries.  Users will experience a heady, cerebral high with strong feelings of euphoria.  During the 2013 High Times Cannabis Cup this strain won the award for the highest lab tested THC content.  Strawberry Cough THC levels tend to be anywhere from 25-36%.  The sativa is a cross between Strawberry Fields and an old school Haze.  It is rumored that it is so flavorful because of where it was first discovered, next to a strawberry patch in Connecticut.
Durban Poison is unique because it is a landrace strain.  Most strains these days are sativa dominant, rather than pure strains.  This strain has not been cross-bred, is not a hybrid and has genetic roots in South Africa.  It has its place at #20 on the High Times best strains of all time list and is known for its sweet and pine flavors.  The sativa delivers a cerebral, uplifting high that helps you feel productive, perfect for a busy or hectic day.  This is a very newbie friendly strain, so don't be afraid to start your sativa journey here.  Typical THC levels are between 18%-26%, which is definitely on the higher side for a pure strain such as this one.
Each of the strains we've explored have unique aromatic and flavor profiles and deliver different types of highs.  If you are looking for something to uplift your mood or help you stay focused throughout the day, sativas are definitely something to explore.  Be aware of the THC content, especially if you are looking for less of a psychedelic effect and more of just a mood enhancement or energy boost.  Happy strain hunting!