Cannabis French Toast x Sweet Tooth Pairing: Recipe and Video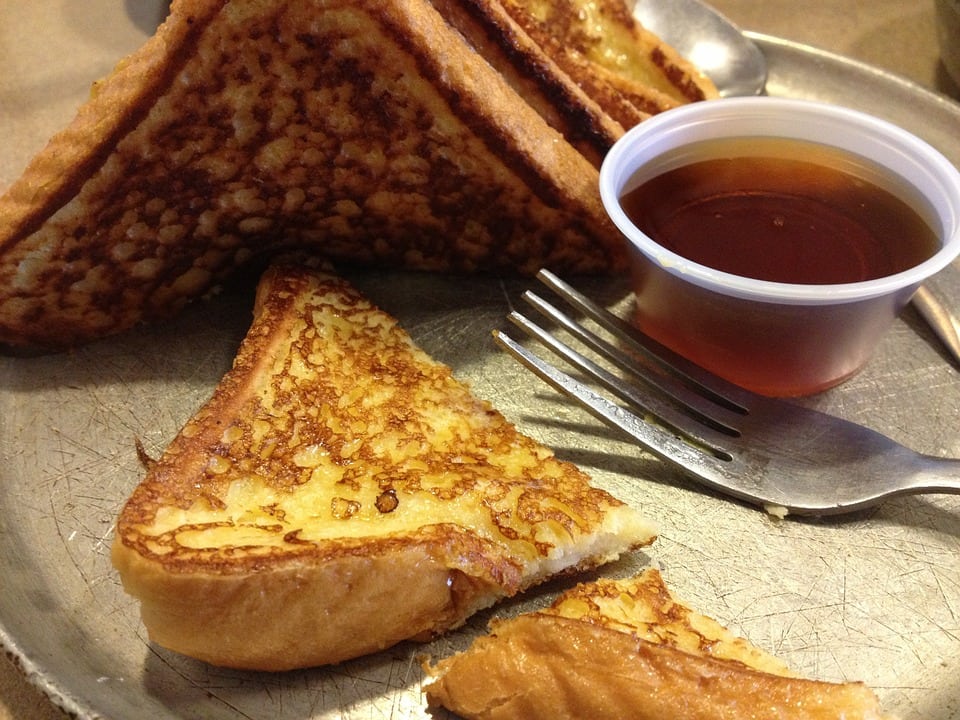 We can all debate which is better pancakes or french toast. But, how can you compare or compete? Both are just too amazing. Now imagine that recipe with the cannabis.
Vanilla extract and cinnamon bring a richness of flavor to French toast. Not to mention the added flavor of cannabis to make this recipe a perfect starter for your day. Cannabis French Toast can be perfect for one or even a full group on a morning of a camping trip. French toast just has such a way of starting the morning off like you are giving everyone as much love for their day as possible.
Pair this with the Indica-dominant strain Sweet Tooth for an extra sugary kick to your day. You can use this strain as a before or after smoke depending on what effects you want from it. If you are feeling like hosting a breakfast party with cannabis style you can even make your butter out of some Sweet Tooth shake.
Try this recipe today. It is sure to not let you down!
Cannabis French Toast
Ingredients:
3 eggs
3 tablespoons of cannabutter
12 cup of milk
1/2 teaspoon of vanilla extract
1/4 teaspoon of cinnamon
1/4 teaspoon of sugar
6 slices of French Bread
Powdered sugar
What You'll Need:
measuring spoons
measuring cups
small bowl
medium bowl
spoon
fork
whisk
frying pan
flipper or spatula
How to Make it:
Take your ingredients our of the fridge and measure everything out
In a small bowl, melt the cannabutter until it's a liquid.
In a medium bowl, beat your eggs until fluffy.
Add your milk, cinnamon, and vanilla and whisk until frothy.
Mix in your melted cannabutter.
Place your bread into the bowl and soak each side of the bread in the mixture.
Heat up your frying pan.
You can either use regular butter or some more of your cannabutter and melt it on medium in the frying pan.
Place your soaked bread in the frying pan and cook both sides until golden.
Once completed, dust each piece lightly with powdered sugar
Grab some maple syrup or canna syrup and enjoy!
Strain Pairing: Sweet Tooth with Cannabis French Toast
Genetics: Afghani x Nepalese x Hawaiian – 60% Indica, 40% Sativa
Potency: 16.45% THC, 0.20% CBD
Flavour and Aroma:
Sweet tooth holds honest to its name with a very tasty effect. Its subtle berry qualities mixed with its flowery afghani creates a beautiful sugary bud. At first, this strain has crystals that are snowy and thick but if you look closer the rusted green colors create an enjoyable art piece. Sweet Tooth buds have a light-to-medium, greenish hue, covered in appetizing orange hairs. Really looks like a dense sugary treat! But don't be surprised if it yields some dark purple tinges in its leaves.
It will calm your nerves, providing you relief from any troubles.
Effects:
This strain is very addictive due to its flavors but on top of that, it has a variety of medical benefits. It is a powerful pain reliever especially those dealing with chronic pain. And although it may sound like a sativa, this Indica-dominant strain is so powerful it helps with both muscle and joint pain.
However, this stain can be a heavy once when overused. So just take a couple hits before chowing down on your delicious french toast.  Or if you are feeling breakfast for dinner, this can be a great nightcap with its heavy insomnia fighting qualities.