Cannabis Strain of the Week: Critical Mass
Cannabis Strain of the Week: Critical Mass
https://www.facebook.com/highermentality420/videos/vl.186067565327974/2006685112904549/
Critical Mass Overview
Average THC Level: 19% | 80% Indica – 20% Sativa |
The cannabis strain of the week, critical mass, is an Indica dominant hybrid. It gets its name from the heavy buds, and their tendency to break the branches of the plant they grow on. This variation of the plant is also known as "CBD Critical Mass."
A cross between the Afghani and Skunk #1 strains, growers of this strain often find buds littering the floors of their greenhouses. The intention behind the plant was to create a stable strain with a massive yield and a very desirable high. Regardless of being susceptible to molds and expecting backing support to develop legit yields, it is still recommended for beginner producers in view of its yield and capacity to develop inside or out.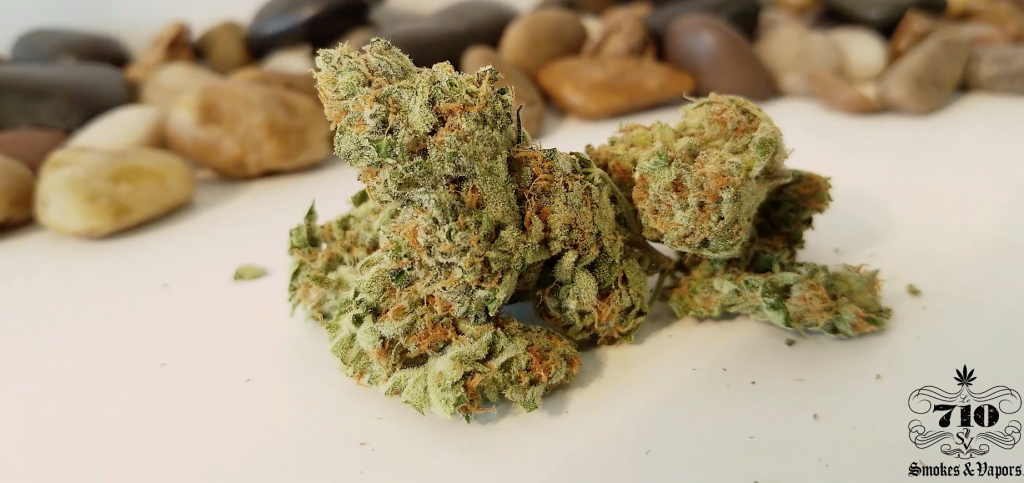 Critical Mass Effects
This strain is best used in the evening, before bed or relaxation time. Due to its sedating effects which last between 2 and 3 hours, its recommended for those seeking a full nights rest. It is a potent strain that can produce dry mouth and lethargic feelings.
Relaxed
Sleepy
Happy
Euphoric
creativity
couch-lock
Notable Flavors and Aromas
Smoking critical mass does not produce much resin, however, don't let that fool you. These are the some of the densest buds on the planet. The aroma almost reminds you of a mix of kush and cola flavors.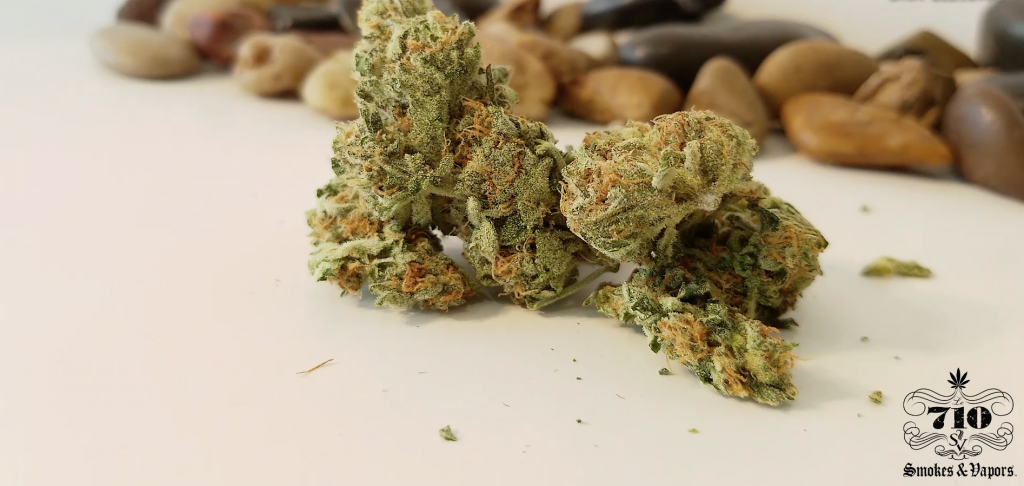 Critical Mass Can Help With
Insomnia
Anxiety
Stress
Pain relief
Chronic Aches
Although most uses of critical mass surround relaxation, some users find the strain thought-provoking and psychedelic. Despite its heavy sedating effects, a majority of users note that it does leave them feeling creative and focused. Its a lethargic type of clear. As all strains with high THC content, red eyes and dry mouth are common side effects.
Cannabis Strain of the Week: Blue Dream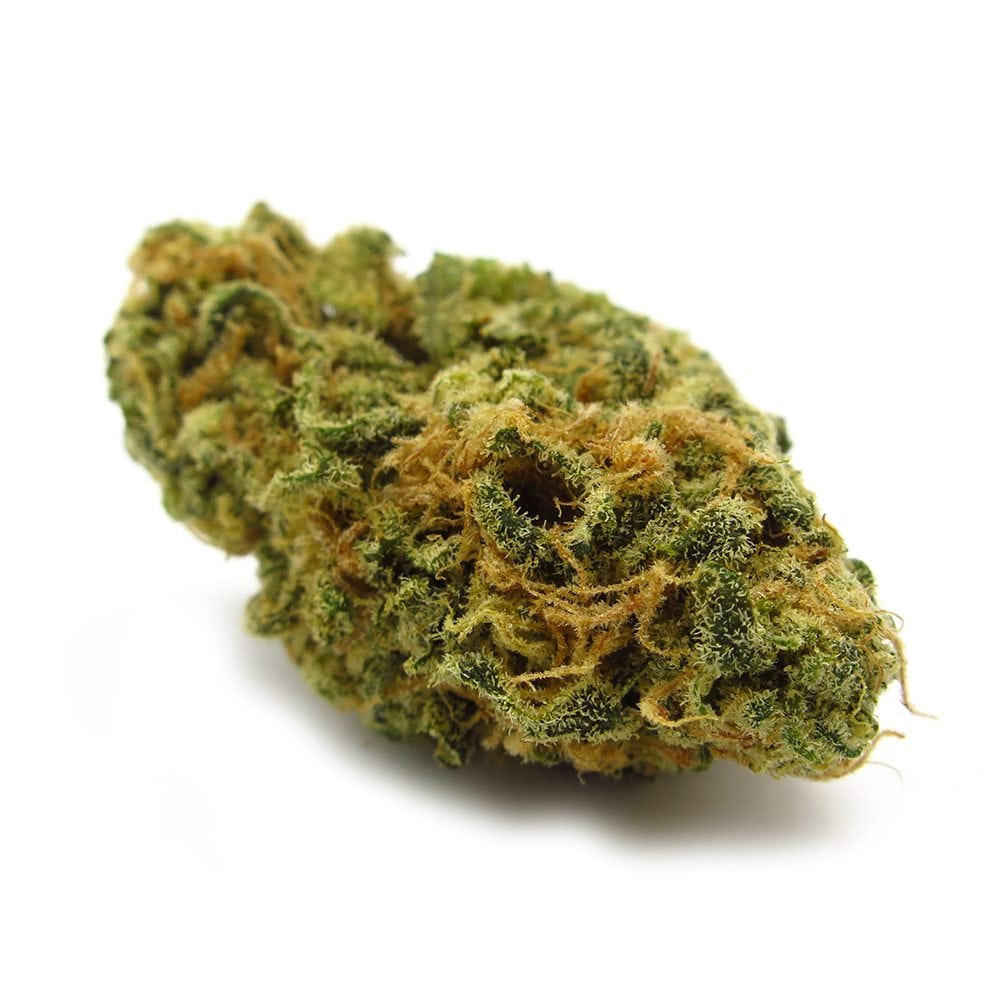 Blue Dream Overview
Average THC Level:  17%-24%
A potent cross between the famous Blueberry and Haze plant, Blue Dream It is a Sativa dominant strain covered in large trichomes. Blue Dream isn't simply fantastic due to its stellar flavor and buzzy cerebral high, but since its history has basically been wiped from the books, it harder to find than other conventional strains.
The nugs are long and shaggy, with dark blue tones, golden and blue hairs, with a plethora of smooth white trichomes.
It first made a name for itself in the medical cannabis community, though no one knew who made it or where it came from outside of most speculating it was birthed in Santa Cruz, CA. Then, the strain caught the attention of legendary breeder DJ Short who has elevated the brand of the strain to where it is today.
Blue Dream Notable Effects

Happy
Relaxed
Euphoric
Uplifted
Creative
The Blue Dream high starts with a cerebral surge, carrying on with inspiration and uplifted concentration. This strain is best utilized through any busy period in your life. The high elevates you fall into an ultra-loose state, abandoning all sense of pain or anxiety. This desensitizing sensation will allow you to operate torment free and prepare for your busy day.
Don't let the name fool you into thinking Blue Dream incites a lethargic, couch lock high. Its genealogy provides the ideal combination of relaxation and uplifting notions. Use this strain to get past the greater part of your craftsman's square and innovative tasks, or in the event that you are simply not prepared for anxiety, appreciate as your stresses liquefy away.
Notable Flavours and Aromas
With flavors of sugar and berries, the sweet notes are extremely noticeable around the palette after smoking. The smoke is smooth and semi-thick but leaves a taste of the edge of your lips. For cooking, Blue Dream has the terpenes and flavors to blend with almost all dessert recipes.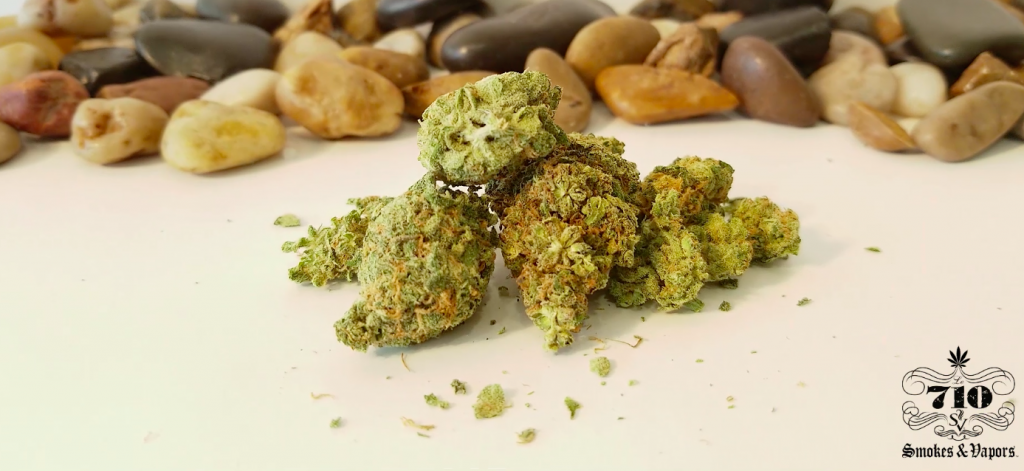 Blue Dream Cab Help With
Stress
Depression
Pain
Lack of Appetite
Headaches
With a moderately high THC go that midpoint at a low of 17% and a high of 24%, this marvelous bud has something other than great looks and flavor to bring to the table. The CBD and CBN levels reach 2% and 1% separately, making this a stellar strain for treating a plethora of ailments.
Cannabis Strain of the Week: CBD Spider Bud (Charlotte's Web)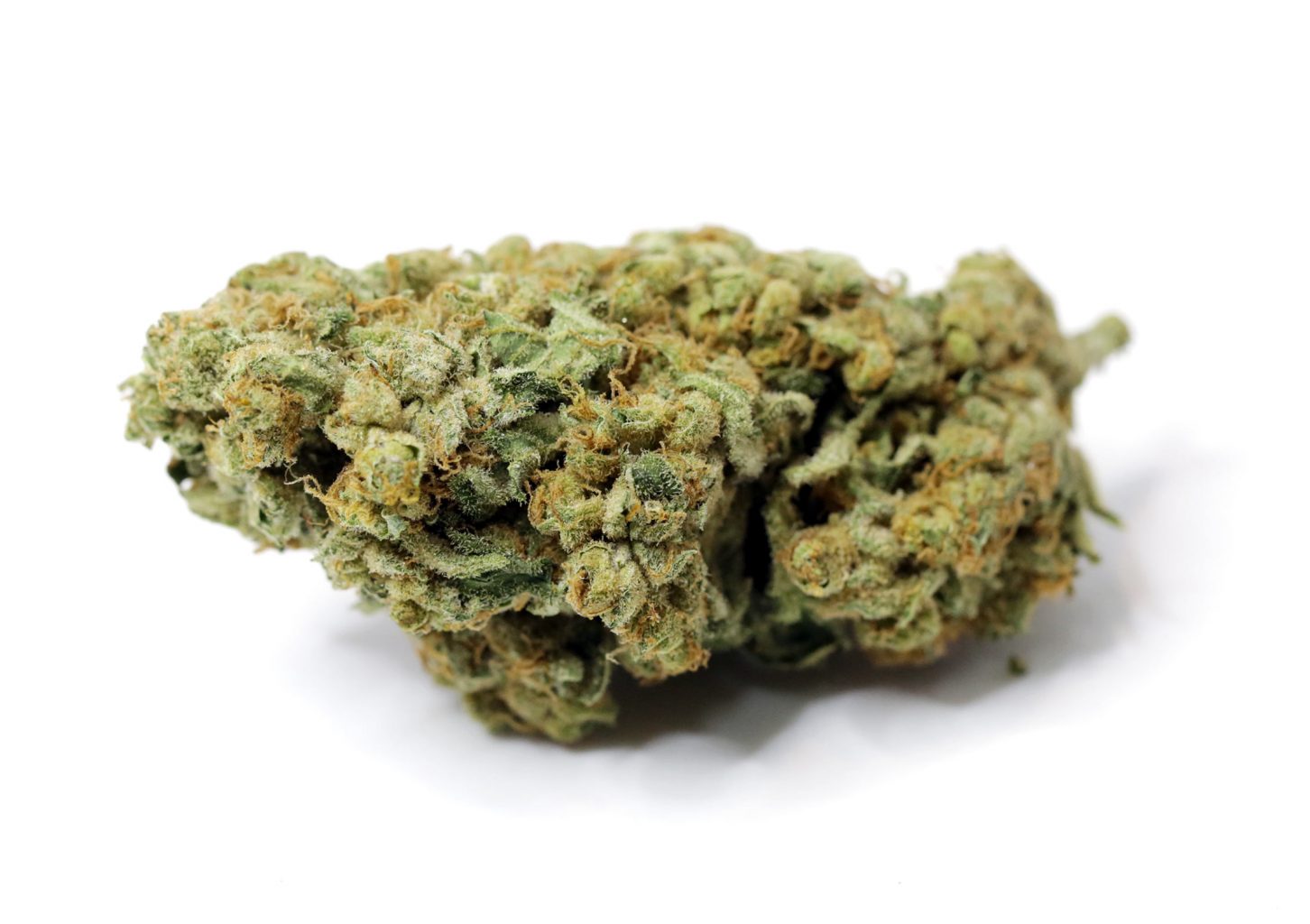 CBD Spider Bud (Charlotte's Web) Overview
AVERAGE THC/CBD LEVEL: 0.5-1% THC / 15-20% CBD
Charlotte's Web also known as CBD Spider Bud, is a medicinal cannabis strain with high CBD quantities. The strain was cultivated by Colorado breeders for a young patient with epilepsy and has little to no psychoactive effect.
However, inexperienced users should be cautious, this strain's high CBD content may cause dizziness or nausea. With CBD quantities as high as 20%, Charlotte's Web can have more than 300 times the CBD content as a standard recreational strain.
CBD doesn't directly affect the body's endocannabinoid receptors. It is believed to work indirectly, increasing the body's acceptance and stimulation of endocannabinoid compounds. CBD may actually boost many of the human body's naturally occurring processes.
Charlotte's Web or CBD Spider Bud is available in concentrated oil for easy medical ingestion but also is grown for patients who prefer traditional flower. The flower of the bud is Sativa looking in appearance. It has stretched, tapered buds and deep green leaves.
CBD Spider Bud (Charlotte's Web) Effects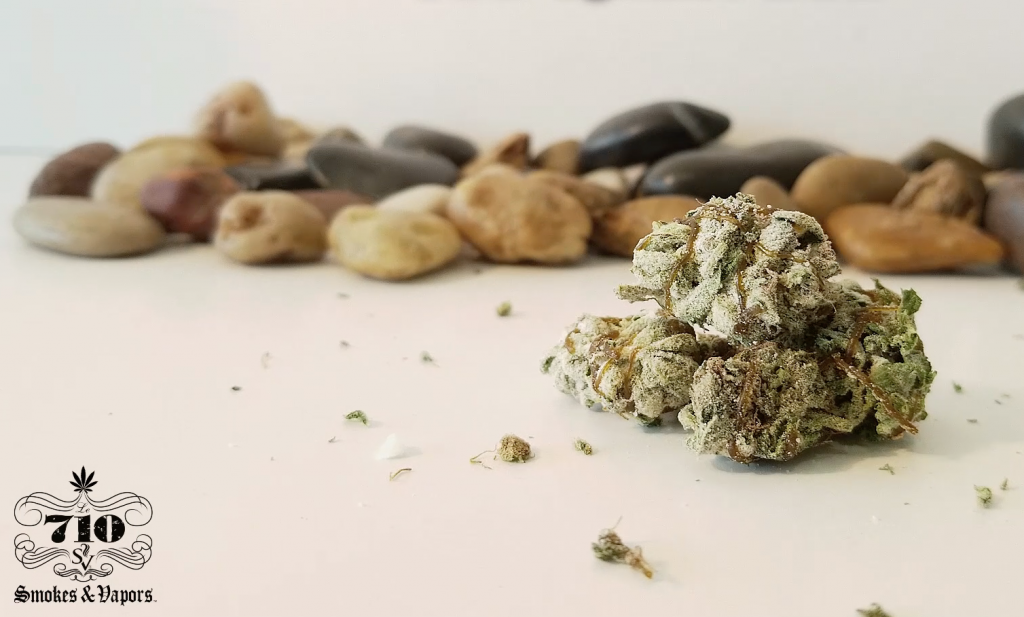 Uplifted
Focused
Euphoric
Relaxed
Happy
Notable Flavours and Aromas
CBD spider bud or Charlotte's Web is most commonly consumed via oil. However, the buds are not sticky and the scent is a familiar one. It is piney and earthy, but with some pungent classic cannabis notes.
When ignited, this strain provides a thin and smooth smoke. It tastes skunky but with earthy and floral notes that override the flavors of the plant. Its hemp content likely lends this earthy or almost vegetable taste.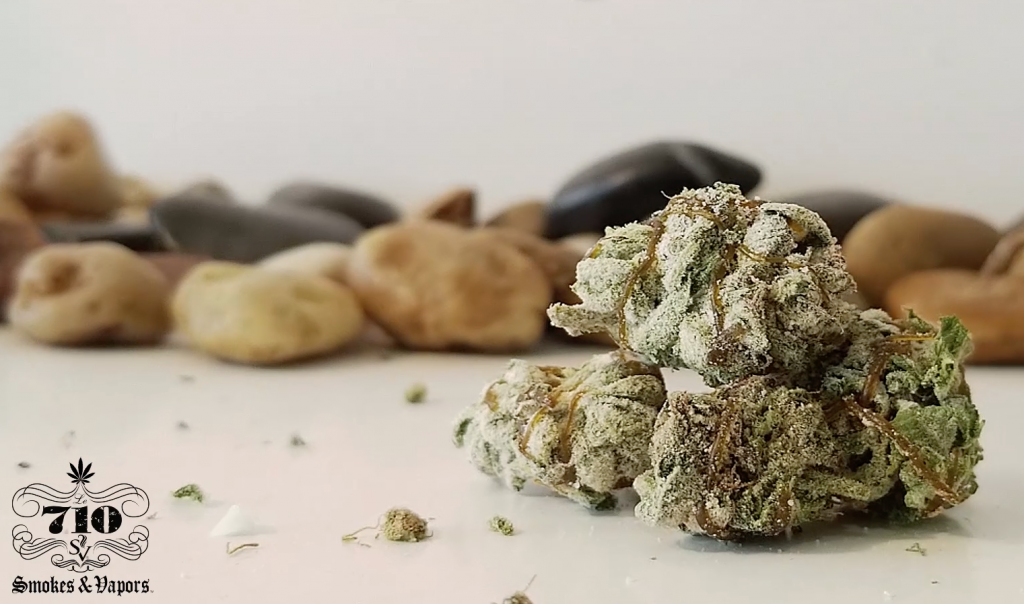 Those accustomed to more psychoactive strains will notice that Charlotte's Web has relatively few pistils and, due to the near-absence of THC-laden trichomes, very little stickiness. Its scent is more familiar: dank and piney with some light floral notes. When burnt, this strain gives off a smooth smoke. On the exhale, it may taste slightly skunky with an underlying grassy, vegetal taste that speaks to its hemp content.
CBD Spider Bud (Charlotte's Web) Can Help With
Stress
Depression
Pain
Insomnia
Inflammation
As stated previously, the high CBD content of the strain means casual edible makers can avoid the intense high. In addition, CBD in the plant binds to receptors to regulate inflammation, body temperature, and perception of pain.
There have been documented cases where the strain has
helped patients with Parkinson's
disease and fibromyalgia. At extremely high levels, CBD can stimulate serotonin-related receptors, helping reduce anxiety, addiction, and sleeping disorders.
Cannabis Strain of the Week: Critical Jack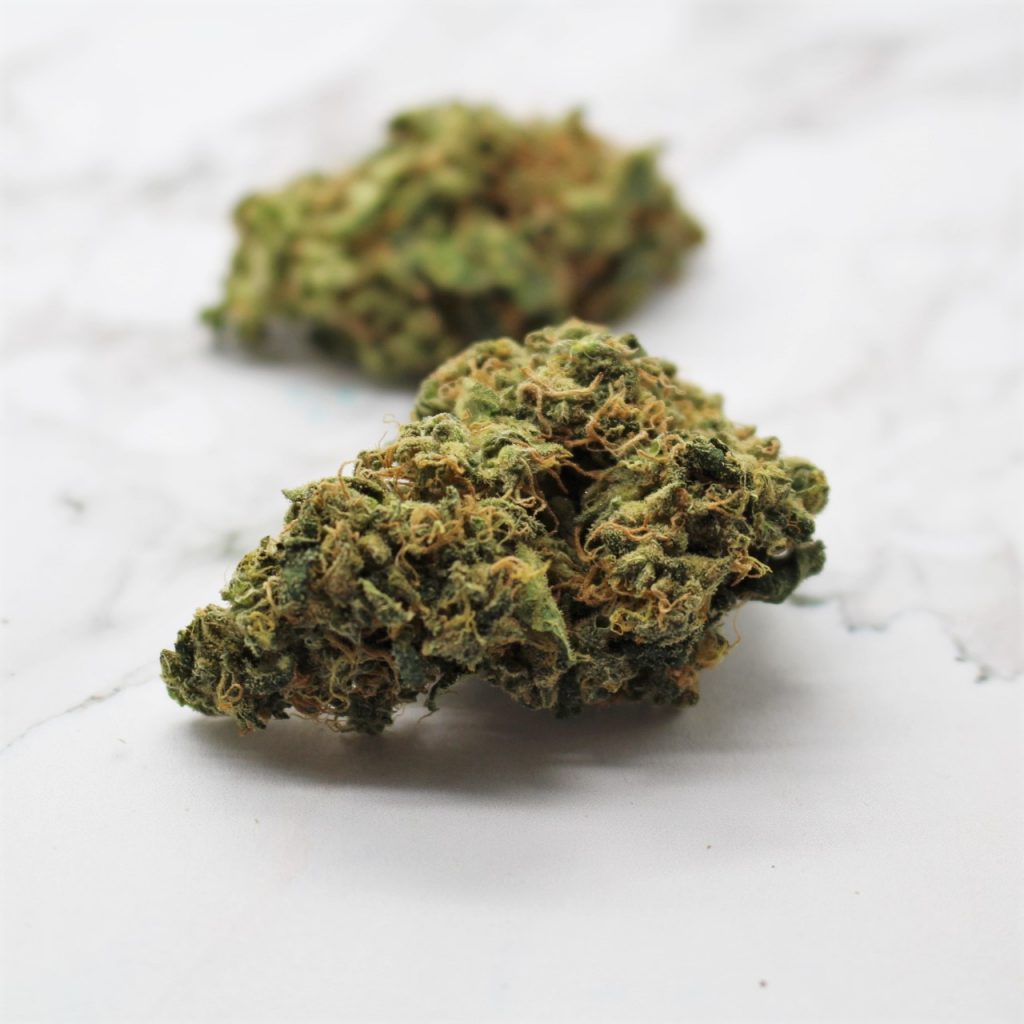 Critical Jack Overview
Average THC Level: 16.5% – 60% Sativa – 40% Indica
Critical Jack is a hybrid cannabis strain that is becoming a classic and staple in the community. It's a visually pleasing, bushy looking strain with productivity acting as its main benefit.
A hybrid of the Critical Plus and Jack Herer strains, Critical Jack offers a light body buzz and stimulation for the mind. It is ideal for focus and empowering the user to direct their attention to whatever task need be completed. Critical Jack has distinct uplifting effects which make it ideal for consumption during the day.
Critical Jack is a world-renowned strain and has become highly cultivated in recent years, especially in Europe. The strain has won some prizes including 1st place in the 2015 San Bernardino Hempcon Cup.
Critical Jack grows the best outdoors, so naturally, the harvest of the plant falls around late Septemeber and Early October. However, indoor flowering periods can complete in as short as 60 days.
Critical Jack Effects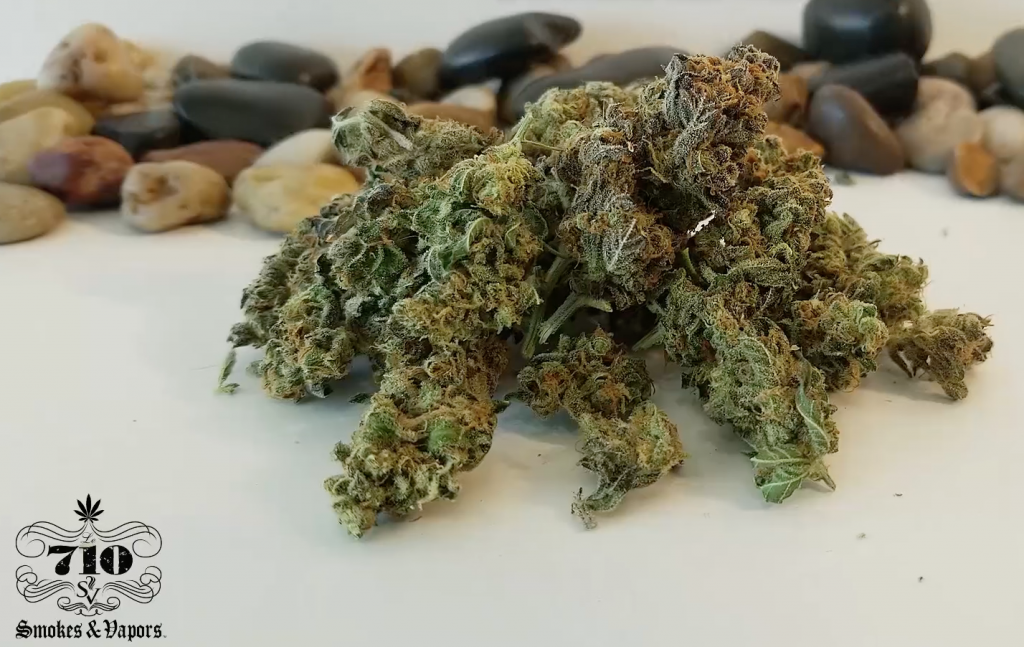 The genetics of this hybrid marijuana strain is what gives it its energetic and uplifting effects. But its also very potent, contributing to some feelings of dry eyes and cotton mouth.
Notable Effects:
Euphoria
Creativity
Energy
Dry Eyes
Cotton Mouth
Notable Flavours and Aromas:
The smoke produced by this famous strain is light and rarely full bodied. Medical users may prefer the light smoke to avoid heavy coughing.
Floral, fruity, and piney, the aroma reminds you of a morning walk through a dewey evergreen forest.  When the bud is crumbled and busted up, the true aromas are unlocked. This creates an intermingling of scents that dance around the inside of your nostrils.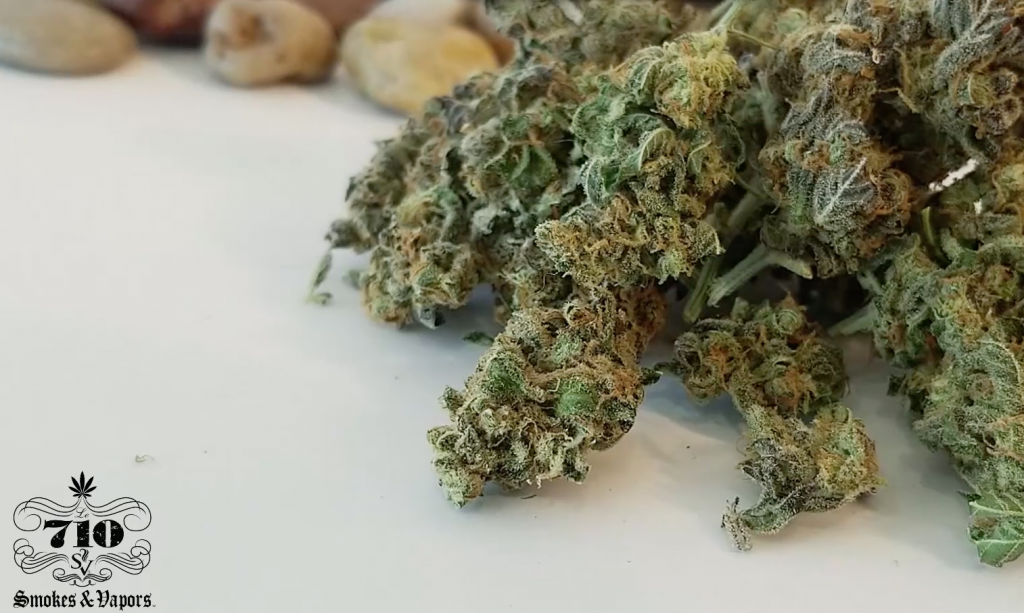 Critical Jack can help with:
Depression
Anxiety
Pain
Loss of Appetite
Nausea
ADHD/ADD
Long lasting effects will definitely appease the recreational user. Many have reported this strain to produce cerebral effects and a sociable high.
For Medical Users, the pain relieving and anxiety-reducing effects are well balanced with a psychoactive push. THC content is above average, but not extremely high.