7 Best Strains For Summer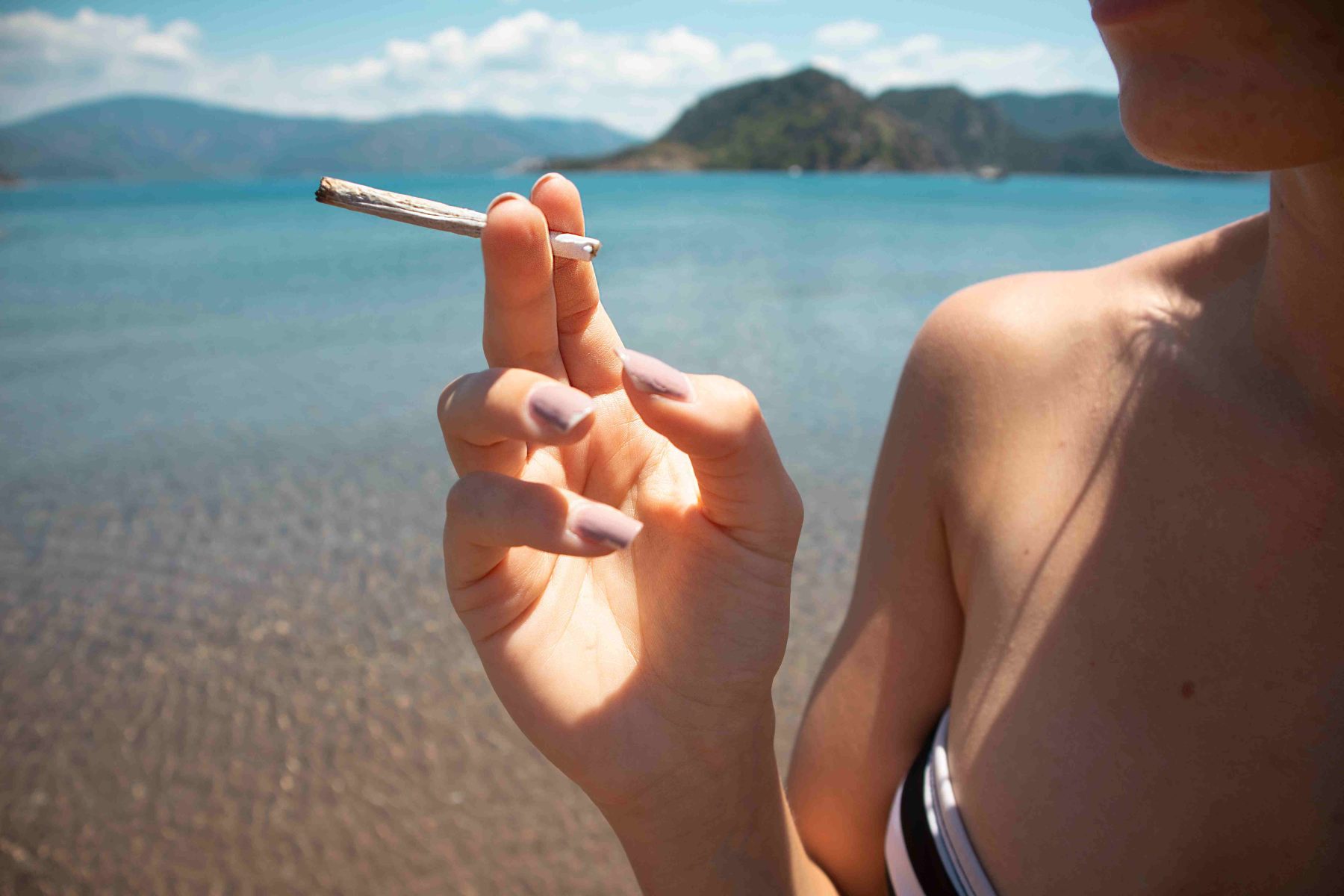 Summer is the perfect time to enjoy your favorite outdoor activities, and what better way to enhance your experience than by enjoying some quality weed strains? You may be wondering, what are the best strains to smoke in summer?
The truth is, there are many great strains out there that can help make your summer days even better. However, some strains are better suited for warm weather than others. In general, Sativa and hybrid strains are more effective in making colors appear brighter and providing an uplifting experience.
With that said, here are 7 of the best strains to smoke during summer:
Jack Herer
Jack Herer, named after the legendary cannabis activist and author, is a Sativa-dominant strain that has won numerous Cannabis Cups. It ranks among the most popular strains of all time and has even been featured in Time Magazine. Jack Herer produces THC levels up to 22% and has a strong citrusy flavor. This is an ideal strain for daytime use, as it provides a clear-headed and uplifting high. Jack Herer is a perfect strain for summer days spent outdoors. Its uplifting effects can help you enjoy activities like hiking, swimming, and gardening.
Sour Diesel
This zesty Sativa is perfect for when you need a pick-me-up during summer. Sour Diesel has long been a fan favorite thanks to its pungent diesel aroma and energizing high. Users generally report feeling uplifted, creative, and cerebral when enjoying this strain. You'll likely find yourself being more talkative than usual when enjoying Sour Diesel. So, if you're looking for a social smoke sesh, this is the strain for you!
Green Crack
This Sativa-dominant hybrid is perfect for when you need a little extra boost of energy. Green Crack is known for its cerebral and uplifting high that can help you power through your day. It's also loved by many for its sweet citrusy flavor. During summer, this strain can be a great way to help you stay productive and enjoy the nice weather. You may find yourself wanting to go on a hike or take a dip in the pool after enjoying some Green Crack.
Super Lemon Haze
It's a Sativa-dominant strain that produces THC levels up to 26%. The aroma is zesty and citrusy, with notes of lemon and lime. The flavor is similar, with a sweet and tangy lemonade taste. Super Lemon Haze is perfect for daytime use, as it provides an uplifting and energetic high. It's also great for dealing with stress, anxiety, and depression.
Blue Dream
This hybrid strain is perfect for those days when you want to feel relaxed and dreamy. If you're seeking a balanced high, Blue Dream is one of the greatest strains to try. It's best recognized for being a laid-back strain of weed that won't keep you cooped up on the sofa. Blue Dream delivers plenty of energy to get you through the day without having a negative influence, making it ideal for folks who need something they can count on every day. It's also known for its energizing properties and berry-like flavor!
Hawaiian Punch
If you're looking for a tropical strain to enjoy in the summer, look no further than Hawaiian Punch. This Sativa-dominant hybrid has a sweet and fruity flavor with hints of pineapple. The high is cerebral and uplifting, perfect for when you want to enjoy the nice weather. Hawaiian Punch provides users with full-body relaxation, making it perfect for enjoying on a warm summer day. This strain is also great for managing pain and stress.
Chocolope
This hybrid is perfect for those who want the best of both worlds. Chocolope is a cross between Cannalope and Chocolate Thai, and it has a sweet and earthy flavor. The strain is 60% Sativa and 40% Indica, so it will give you a nice balance of energy and relaxation. Chocolope is great for summer because it's perfect for any activity, whether you're hanging out at the beach or exploring a new city. Users report feeling happy, uplifted, and euphoric when enjoying this strain. So, if you're looking for a summertime smoke that will put a smile on your face, Chocolope is the strain for you!
So there you have it, the 7 best strains for summer! Whether you're looking for a strain to help you relax and unwind or one that will give you an energy boost, there's sure to be something on this list that will suit your needs. So get out there and enjoy the summer sun while indulging in some of the best strains around!