CANNABUTTER!!!! — It's Now or Never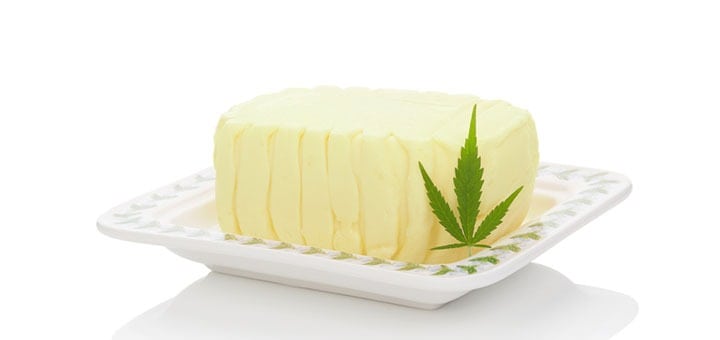 This is an easy, quick way to infuse cannabis into butter on your stove top. Be sure to use salted butter since it has a higher smoke point, and don't leave your saucepan unattended!
You can drizzle this cannabutter over freshly cooked pasta or popcorn for a delicious high! Plus, all you need is three ingredients: water, butter, and cannabis. The joy of the recipe is you can use it for any of your baking or cooking needs. From brownies to mac n' cheese, cannabutter is a must try!
Note: For medical patients, using two ounces of cannabis for each pound of butter will help to make a double-strength potent cannabutter.
Cannabutter Recipe
Ingredients:
1 lb of unsalted butter
1 cup of water (add more water at any time if needed)
An ounce of ground cannabis flower
Instructions:
Add 1 cup of water and 1 lb of butter into a stock pot or saucepan; let the butter melt and begin to simmer on low. Adding water helps to regulate the temperature and prevents the butter from burning.
So, as the butter begins to melt, slowly add your ground cannabis product.
Let the mixture simmer on low heat for 2-3 hours, stirring occasionally.
**TIP** Don't let it come to a boil!!!