CANNABUTTER!!!! — It's Now or Never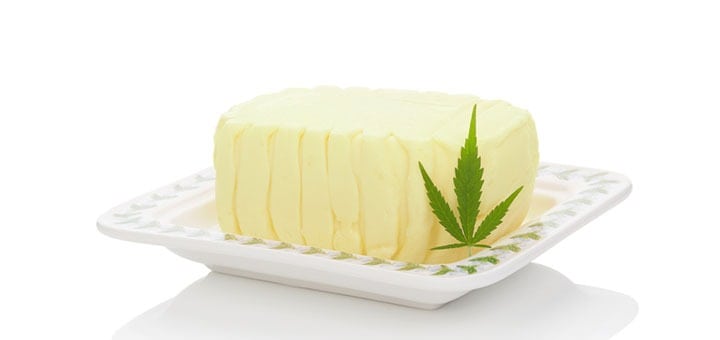 This is an easy, quick way to infuse cannabis into butter on your stove top. Be sure to use salted butter since it has a higher smoke point, and don't leave your saucepan unattended!
You can drizzle this cannabutter over freshly cooked pasta or popcorn for a delicious high! Plus, all you need is three ingredients: water, butter, and cannabis. The joy of the recipe is you can use it for any of your baking or cooking needs. From brownies to mac n' cheese, cannabutter is a must try!
Note: For medical patients, using two ounces of cannabis for each pound of butter will help to make a double-strength potent cannabutter.
Cannabutter Recipe
Ingredients:
1 lb of unsalted butter
1 cup of water (add more water at any time if needed)
An ounce of ground cannabis flower
Instructions:
Add 1 cup of water and 1 lb of butter into a stock pot or saucepan; let the butter melt and begin to simmer on low. Adding water helps to regulate the temperature and prevents the butter from burning.
So, as the butter begins to melt, slowly add your ground cannabis product.
Let the mixture simmer on low heat for 2-3 hours, stirring occasionally.
**TIP** Don't let it come to a boil!!!
Spring into Cannabis: Picnics with Mary Jane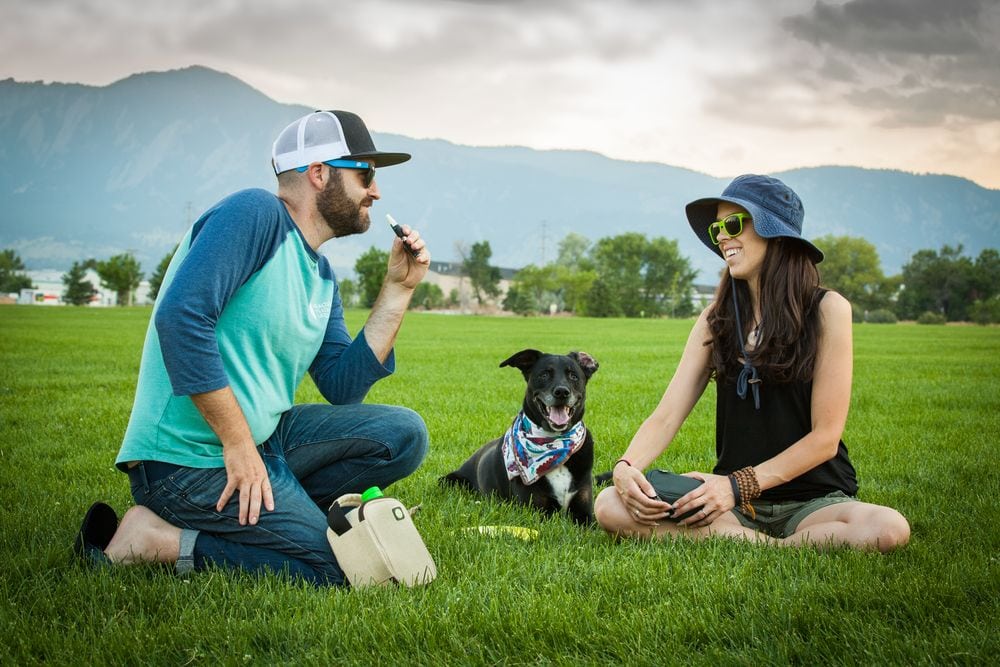 What's not to love about sitting out in nature, enjoying some company and a plate full of delicious food? Now add your favorite edibles and a joint – and it makes for the perfect day!
It has finally felt like spring is kicking into action. The birds are chirping, people are outside walking their dogs, the sun is shining and the air smells fresh and new. The snow is finally starting to melt away the winter blues and you start to feel a little bit more active.
And if it's not a rainy spring day why not go outside with some friends or your partner and have a picnic. There are tons are quaint parks, and places out of the area of children that you can go. Or, take it to your backyard, set up a comfy blanket and enough some time in nature with nature: cannabis. Picnics are a perfect way to kick in the spring season.
What To Bring:
Picnic Blanket
Picnic Basket
Plates, Cups, and Utensils (hopefully comes with your picnic basket)
Napkins
Chairs or cushions
Games
Music and Portable Speaker
Garbage bags
Toilet paper – just in case
Hand Sanitizer
Optional:
Lanterns for lighting – for an evening picnic
Bug Repellant – don't get bit by the mosquitos
Sun Screen – depending on the weather
Beach Umbrella – depending on location
Towels for a swim – if you decide to head to the beach
Portable BBQ –  feeling hot food instead of a sandwich. You can get portable BBQ with gas o charcoal.
Where to Have Your Picnics:
If you aren't going to smoke at all, any park will do. Now that there are edibles, people don't have to be bothered while you are getting medication, Just make sure to keep it out of reach of children and maybe don't set up shop right beside the jungle gyms:) But here are some ideas for spots that you can go for your picnics. And if you want to smoke perhaps before or after you pick out your spot to eat.
The Park
The Beach
Your Backyard
Camping Site
By a Bay or in the Forest
Mountain Side
Countryside
The Food:
Now, there seems to be a standard when it comes to picnics for the type of things you bring. If you don't need a cooler, that is the goal. What is a picnic without a glorious selection of sandwiches, cheeses, dips, salads, and sweets? You have to make sure to cover it all. Any of your food items can be infused or made into an edible. if the whole meal is edible, you may end up getting a little too high for the park. But pick a couple recipes or a special dessert for the picnic.
Ideas:
Veggie or Meat Skewers
Sandwiches – Indica Italian Sub, Meatball Mary Jane Sub, Cannabis Chicken Club
Salads – pasta, Caesar, garden, coleslaw or bean and add your favorite cannabis-infused salad dressing
Crackers
Cheese – make sure you bring ice packs
Platters – veggie, meat, fruit
Chips, Pretzels or Cannabis Infused Bits 'n' Bites
Burgers or Hot Dogs (optional)
Desserts – bar, cookies, brownies, cookies
Condiments – dips, dressing, salt, and pepper
Drinks
As for drinks, I recommend bringing bottles of your favorite soda, lemonade or water. Single bottles cut out having rot bring cups. And don't feel like you can only have cold drinks. Grab your favorite thermos and pack in a cannabis-infused tea! Make sure you pack enough drinks for the day. It is important to stay hydrating while smoking and being in the sun.
Water – you can drink regular water, THC infused or even CBD water. Add cucumber or lemon for flavor.
Tea or Coffee
Pop
Juice Boxes
Chocolate Milk (you will have to bring a cooler)
Wine or. Beer
Champagne
Higher Conclusion
Picnics are truly a ton of fun. Just make sure you know how you're going, whos going and plan it all out. Take a hike or a bike to get there or even drive out of the city if you want some peace and quiet. And if you have a dog, make sure you know if the area is pet-friendly! Pre-packing your food into Tupperware or paper bags will help for a better experience. Make sure you bring everything to clean and pack up after. Make a full day out of it and head to the beach or on a hike. Watch the sunset, smoke the last joint, then head home.
Bacon and Bowls: Best of Both Worlds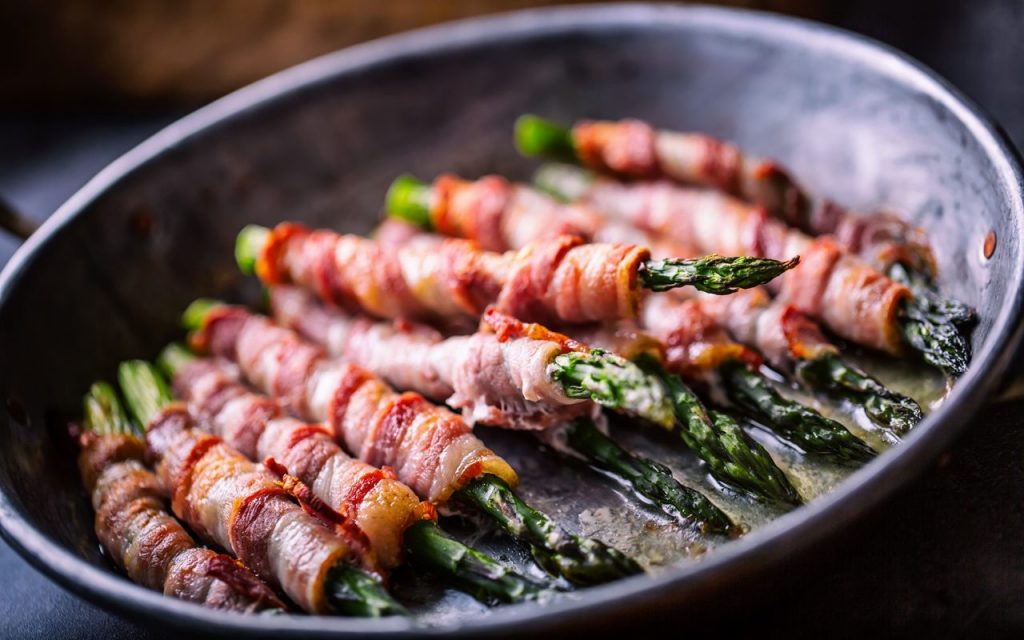 There is nothing quite like the smell of bacon being cooked or a bag full of weed. Both are distinctive and delicious.
It may seem crazy or it may just be genius. But bacon is really one of the best breakfast foods, munching foods and its the best on a juicy burger. What is a great appetizer for bacon? Marijuana. Whether you smoke it out of your joint, vape it from a pen or like to hit a bong toke, bacon will always be the same. Perfect, tasty, and super easy to make. And now with the creation of edibles, people are expanding into new recipes and ways to infuse their food. What if I said to you – Cannabis. Infused. Bacon? Would you s*%$ a brick? Right?! It is the best idea to ever grace our mouths! And you can make it yourself! So take a hit of your favorite strain and dig in!
5 Scientific Reasons Why Bacon Is Really F*cking Good For You
No Carbs
Great hangover reliever
It actually does have vitamins
It's great for a paleo diet
High in Protein
Why You Should Eat Bacon
It is a mix of sweet and salty
Soul food – good for the hard days
Comforting
Easy to make
Goes with ANYTHING!!!
Even when it's bad….its good!
All types of bacon from chicken to tofu.
Saturated fats, such as butter, bacon fat and coconut oil help to absorb THC
Cannabis Infused Bacon Recipe
Many of the more conventional edibles, like baked goods, require a time-consuming process of infusing fats like butter and oils with cannabis. Weed bacon takes advantage of the natural fats of the bacon itself. Quick and easy!
Ingredients:
Bacon, sliced
Cannabis, ground into a fine powder
Directions:
Preheat oven to 225°F.
Spread the ground cannabis onto a cookie sheet and bake for 45 minutes.
Place the desired number of bacon strips or full package on an ungreased cookie sheet.
Once the cannabis is done baking, remove and preheat the oven to 275 °F.
Sprinkle the baked ground cannabis over each strip of bacon, adding more or less depending on the desired potency.
Bake the bacon for 10 minutes.
Remove from oven, flip the strips, and sprinkle cannabis over the other side.
Bake for another 10 minutes.
Enjoy!
Tip: Make sure to save all the bacon grease from this recipe! Store it in a jar in the fridge. Every last drop of it is medically activated cannabis bacon fat. Collect that weed-infused fat and use it in all kinds of recipes. Potatoes, brush on your burgers, or add a drop to your morning eggs!
Try this Strain
Breakfast Kush – Coffee Kush x Tang Tang
This indica dominant hybrid strain said to be the perfect wake-and-bake strain, offering an influx of energy and influx of hunger. Breakfast Kush has a super strong and zesty sour orange flavor with a smooth coffee aftertaste. In addition, breakfast Kush buds have thick spade-shaped bright neon green nugs with vibrant orange hairs and lots of oversized chunky crystal trichomes.
This is truly the best stain to mix with a plate full of bacon in the morning. It heightens cerebral energy and it will leave you with a creative and motivated edge. In addition, it helps with anxiety and eases the pain. Nevertheless, it really is the best of both worlds. Just like weed and bacon – it will have your mind question life but your body in a deep relaxation mode.
Hemp Seeds: The Benefits, The Evidence and CBD!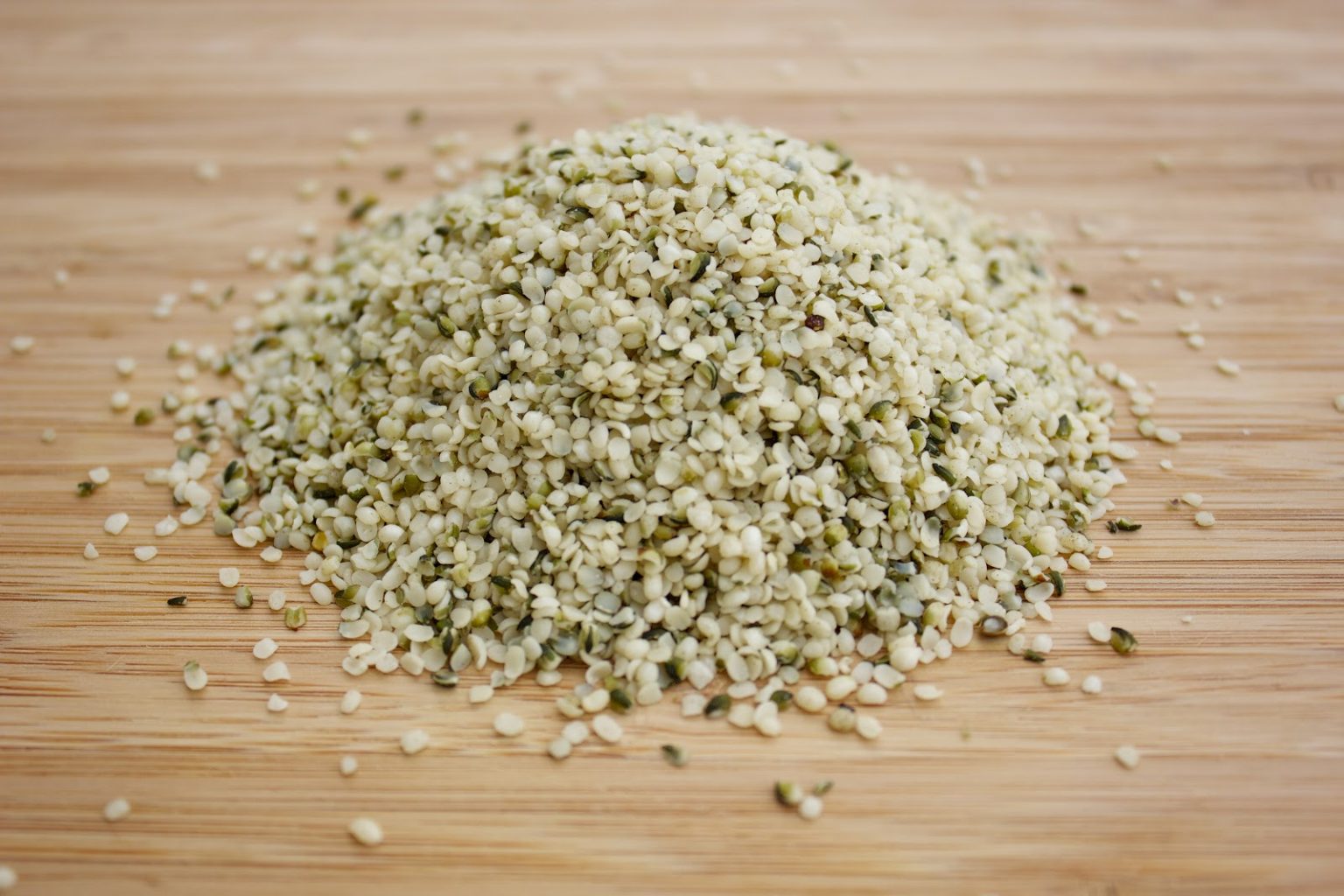 The cannabis plant is extremely powerful. It creates both hemp and marijuana. And naturally, hemp provides added benefits to CBD absorption when used together.
We all want the best results from the supplements and vitamins we take. One of the most important factors come down to if we can properly absorb them. For example, you have probably heard doctors or your mom recommend taking your vitamin C with a glass of orange juice. Why? Because orange juice helps with absorption. So the same idea applies to CBD. Hemp seeds have an added bonus factor in helping this process.
How Does it Work?
CBD absorption is actually quite easy. CBD contain chemical properties too. So, it's all just a little bit of science. CBD and other cannabinoids are fat soluble. Meaning it needs fatty acids with water or protein.
Hemp seeds have fatty acids, cholesterol and fat-soluble vitamins (A, D, E, K). They are absorbed by dissolving into the membrane of the cells within the intestines. These then form into lipoproteins which contain water-soluble phosphate. Are you following still? These then travel through the lymphatic vessels before hitting the bloodstream.
Seems complicated… but guess what? Your body is doing it on its own. So you really don't need to think about it like you do about tying your shoes or brushing your teeth.
Health Benefits of Hemp Seeds
Nutritious: Technically these seeds are a nut that contains high amounts of protein. Hemp seeds are also a great source of vitamin E and minerals such as phosphorus, potassium, sodium, magnesium, sulfur, calcium, iron and zinc. Plus, they are exceptionally rich in two essential fatty acids: omega-6 and omega-3.
Reduces Heart Disease: Contain high amounts of the amino acid arginine, which is used to produce nitric oxide in the body. This aids in lowering blood pressure and reducing heart disease. The gamma-linolenic acid helps to decrease the inflammation within the body.
Benefits Skin Disorders: A good source of polyunsaturated and essential fatty acids. Studies have shown this to benefit skin conditions along with the gamma-linolenic acid. Hemp oil can be used to relieve irritation and itch.
Plant Based Protein: By weight, hemp seeds provide protein percentages similar to beef and lamb. In addition, they are a complete protein source, which means that they provide all the essential amino acids. Plus, hemp protein is easy to digest!
Easing Menopause and Menstrual Pain: Gamma-linolenic acid (GLA), found in hemp seeds, produces prostaglandin E1, which reduces the effects of prolactin (milk production). Furthermore, the GLA in hemp seeds may help to regulate hormone imbalances in menstrual pain and inflammation with menopause.
Aids in Digestion: Hemp seeds contain both soluble and insoluble fiber. Soluble fiber is a valuable source of nutrients for the beneficial digestive bacteria while insoluble fiber adds bulk to your gut and may help food and waste pass through the gut easier.
Higher Hempality
While some terpenoids that belong to CBD such as myrcene may end up in your hemp seed oil it just had beneficial effects. The power of the hemp seeds anti-inflammatory and antioxidant properties show its benefit for you and your body.
Overall, looking at the properties of CBD and then the properties of hemp seeds and hemp seed oil it seems its just beneficial to use all cannabinoid-rich extracts. Little THC, little CBD, little hemp. Hemp seeds are easy to purchase at any store (might be in the organic section). You can add them to just about any recipe or just on top of some yogurt. This cannabinoid-rich product shows many added benefits to your CBD use. So why not try some hemp seeds today!