Cannabis Body Butter Review with Boob Ross and Katy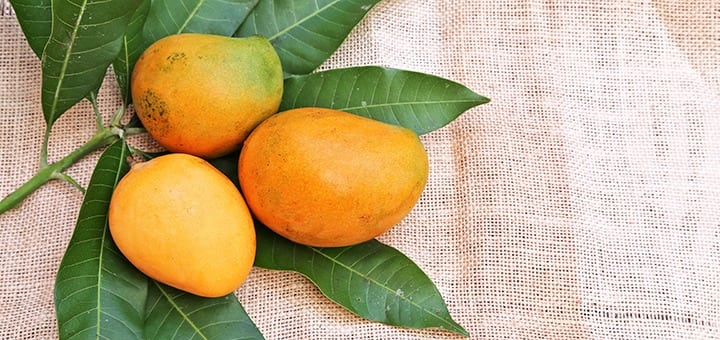 It smells great, it's not full of bad ingredients and it actually so creamy it called butter, not lotion!
Boob Ross and Katy are back at it again with a review on cannabis body butter. It's a mango body butter created by Stepping Stone and it truly a body butter worth trying. In fact, most haven't heard much about this company but its products have real healing abilities. You must try it today!
Mango Body Butter by Stepping Stone
Stepping Stone really created a well thought out topical. Not only does the cannabis body butter work well, but it smells FREAKIN' DELICIOUS! This mango body butter comes in a nice tin container for eco-friendly purposes and when you open it looks a little spongey and is very creamy.
"It looks like whipped garlic butter…" – Katy
Its smell of heavy mango is just as intoxicating as its effects. Naturally, the scent catches your attention and will really make you want to rub your whole body in the lotion. In addition, this product is perfect for its long-lasting abilities because it spreads well and then absorbs well into the skin.
"It absorbs right away, doesn't just stay on the surface, even after washing your hands they stay moisturized." – Boob Ross
Perfect for the cold days, or just as an all body moisturizer, Mango Body butter has long-lasting effects and helps to rejuvenate dry skin cells. In addition, the oats and shea butter add nutritional value to the skin. Plus, when combines with hemp CBD oil, it won't get you stoned but it will aid in moisturizing. The natural mango terpenes found in the butter will enlighten your sense and body! No need for perfume!
Size: 60ml
Ingredients: Mango Butter, Tangerine Butter, Shea Butter, Oat Butter, Sweet Orange Oil, Hemp CBD Oil.
Benefits of Cannabis Body Butter with Mango
Mango butter comes from the seeds of the mango tree. And with this cannabis body butter, there are many benefits. With the added mango it can be great for moisturizing the body, healing the body and making the body smell DELIOUC-IOUS! In addition, the mango butter is filled with oleic acid and stearic acid, two fatty acids that work to keep skin and hair soft and shiny.
Keep your skin healthy, youthful and hydrated
Calms down insect bites or irritation from scars
Dry Skin such as eczema or psoriasis
Improve your overall skin complexion, if you struggle with spotting, this can help.
Moisturizes hair and can be used as a conditioner
Great for healing using anti-oxidants
Soothes painful sunburns, if you don't have aloe
"Put it behind your hears – or wear it matters" – Boob Ross
Stepping Stone to the Future
If you are looking to heal a skin condition or just want to find a new scent to use, this cannabis body butter may be the answer. It is a popular item for those who have been using Stepping Stone for their topical needs. And if you are someone who has never used a topical or never heard of Stepping Stone, grab some today. It can be accessed online and it really makes you feel and smell awesome. With all the added benefits, it is a no-brainer!