Cannabis Tourism in Kingston, Jamaica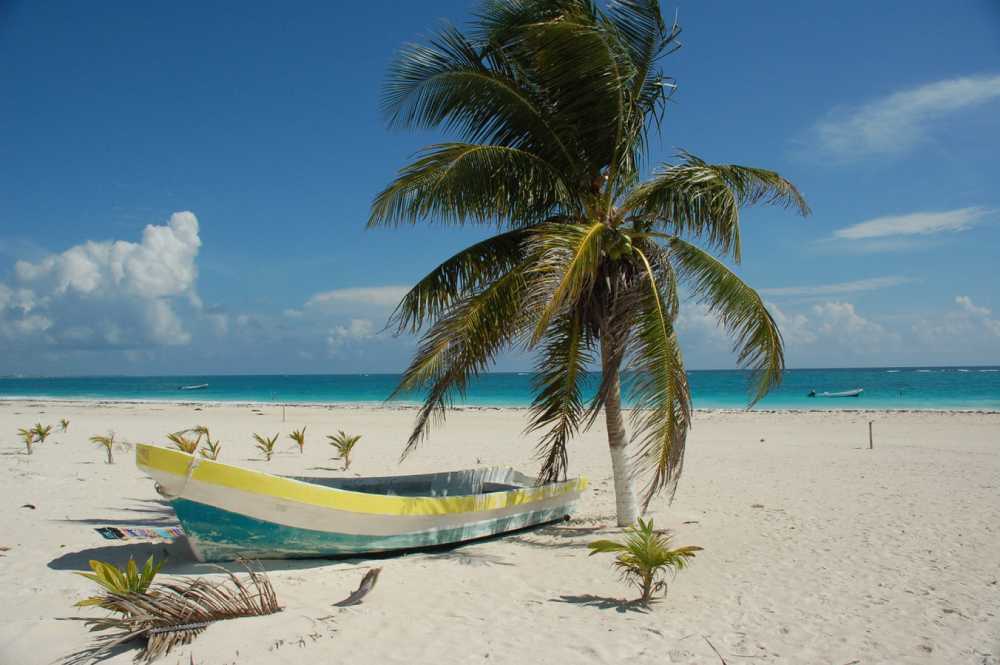 The marijuana dispensary in Kingston in Jamaica is not as liberal as many would think. Maybe it's the Reggae and Rastafarian icons like Bob Marley that have the world thinking Jamaica is the cradle of weed. But the reality is different. Much different to be precise, when looking back in history until today. In fact, decades have passed until the government had finally decided to take a step towards the legalization of marijuana and start off with the medical marijuana first.
To understand better the Jamaica's relationship with ganja we have to go back to the Rastafarians but not only there. A member of the Cannabis Licensing Authority (CLA), Ras IyahV, says "Just as a person eats when they're hungry and drinks when they're thirsty, they smoke ganja when they want to nourish their souls". Bambaata Marley, the oldest of Bob Marley's grandsons, says that marijuana is part of Jamaicans' everyday lives. But although for this nation cannabis comes from a spiritual place, the country only recently began making its weed laws more user-friendly.
The start of Kingston Cannabis clubs
At the beginning of 2015, a more positive forecast for Kingston cannabis clubs has presented in this country's capital and all over. Namely, this is when the Jamaican marijuana was legalized for medicinal use. The new law gives adults (any person over 18 years of age) the chance to buy marijuana with a valid doctor's permission. However, these medical marijuana programs haven't been set with a lot of restrictions like it happens to be in other countries across the world. In fact, there are no restriction and the laws are a bit vague when it comes to purchasing. For instance, you don't have to have your permission issued in Jamaica in order to buy weed from a marijuana dispensary from the Kingston cannabis clubs. You can be a tourist having a permission from your own doctor back in your country and still be able to purchase marijuana on Jamaican soil. This is pretty good news for tourist potheads.
Rules on legal marijuana dispensary

The purchase of marijuana from any marijuana dispensary in Kingston has been made possible so far through the new law of legalization. Namely, since then, the government has issued close to two dozen business licenses to business owners who like to start working as a marijuana dispensary in the country. One of the most famous Kingston cannabis clubs working as a marijuana dispensary is the Kaya Herb House in Ocho Rios. This cannabis resort works as part coffee shop part dispensary and part as a facility that cultivates the plant. Among the Kingston cannabis clubs, this one has the first legal ganja room that brings in the fancy Amsterdam culture of smoking weed in Jamaica.
What's even more convenient for tourists that look for a marijuana dispensary in the country is that this facility has medical staff on site that is able to issue you a prescription for medical marijuana giving you the chance to smoke pot legally in Jamaica. Pretty cool, right?
This is made possible because the rules of the Jamaican government are all about increasing this country's reputation and tourism overall. They plan on increasing the foreign visitors like this and ultimately gaining more funds as the Tourism Minister Edmund Bartlett states.
In-home marijuana dispensary rules
Marijuana in Jamaica is still illegal for sale and open a business for recreation but for the residents, there is a different set of rules. Namely, it is allowed for a local to grow up to five plants at home for personal use. This means that if you as a tourist cannot get your hands on medical marijuana through some of the facilities, you still have a shot on the black market. And if you get caught, you will be fined a fine of around 5 US dollars.
General rules on marijuana in Kingston

The first thing we'd like to warn against is smuggling cannabis into the country or even out of it as well. As mentioned before, drug trafficking rules apply to marijuana as well, so doing this will get you in some serious trouble no matter the amount.
Furthermore into the set of rules, you are allowed to possess up to 56 grams of the dried plant at once. Thing is, because of its hazy rules, the authorities might see this as an offense as well, but even if you get caught this amount will get you a $5 fine and nothing else. If you're looking to get marijuana in Jamaica, you can either access the black market (because locals are allowed to grow up to 5 plants at home) at your own risk or simply approach cultivators in the Kingston cannabis clubs.
Additionally, you can even get access to marijuana by going to a Jamaican doctor and stating that you suffer from any kind of chronic pain, anxiety, and other illnesses and that you will use it for therapeutic purposes only.
One of the other things rather important when it comes to marijuana dispensary is that all the kinds of this plant are naturally grown, outside which boosts the quality and potency of the plant. There are many strains of Sativa and Indica, so it's up to you to choose which one suits you best. Note that the Sativa strains give you an energized head high with a euphoric feeling while the Indica strains will calm your body completely, giving your that known head high only.
Prices of weed in Kingston
Depending on the quality, the prices vary but these differences can also depend on the seller. However, since the legalization of therapeutic use, these are stabilized and you can expect to buy an oz. of weed for:
| Quality | Average ($/Oz.)* | Sample Size |
| --- | --- | --- |
| High Quality | $ 149.47 | 103 |
| Medium Quality | $ 200.56 | 25 |
| Low Quality | $ 254.55 | 4 |
Prices via Marijuanatravels
Where to consume marijuana safely?

We recommend staying inside as the safest option when smoking cannabis. It is also stated under the law which protects its citizens against the use of drugs, that marijuana must be taken behind closed doors.
The cost of marijuana in Kingston
The prices may greatly vary simply because you have the black market where everyone sets their own weed value and the marijuana dispensary shops along with the Kingston cannabis clubs that can have their own prices. Typically, it should be around, and no more, than $100 per 33 grams of the plant. However, it is known that these prices may change once the medical marijuana stores open in the country.