Cannabis Tourism in West Coast, USA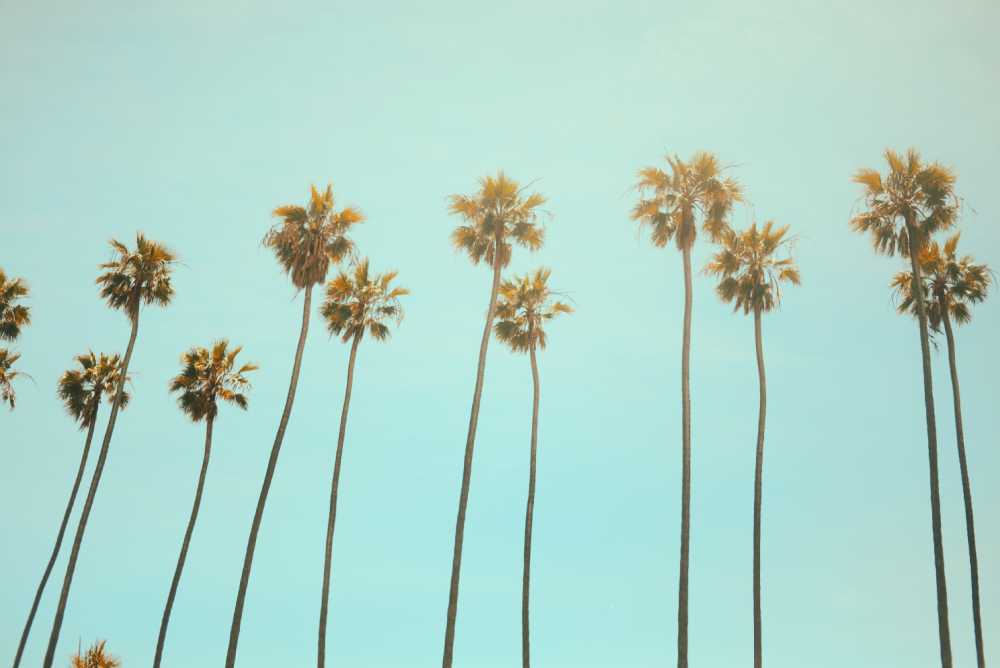 The West Coast cannabis clubs are probably the most visited facilities when tourists are traveling to this part of the US. Now, after the Attorney General Jeff Sessions announced the legalization of marijuana on Jan the 1st in 2018, adults can legally enjoy recreational marijuana. Also, shops together with marijuana dispensary rooms can sell the plant due to the Proposition 64 that was passed in November 2016 by its voters.
So if you are an out-of-state tourist looking to travel to the Golden State and wants to know more about the marijuana dispensary rooms and the West coast cannabis clubs overall, this is what you need to know:
The Act for Adult Use of Marijuana allows its users of 21 and over with or without a medical marijuana card to use cannabis for their needs. Furthermore, it allows designated shops to sell cannabis, seeds, oils, hashish, and other accessories.
You may possess up to 28 grams of marijuana a day, and/or 226 grams of concentrated cannabis oil.
Locals can grow up to 6 plants of cannabis at home.
Smoking weed, taking edibles, or a dab, is also legal as long as it's done in private residences.
The law doesn't allow you to smoke or vape in public places. This is why the West Coast cannabis clubs are so popular.
You shouldn't carry your marijuana in an open container. The sealable bag it comes in when you buy it should be always closed, and if opened or broken you can face charges.
Since driving and smoking is also forbidden, the law doesn't allow you to transport any cannabis-based products with you in the cab of your car. Instead, you will need to put it in the trunk when you buy it from the marijuana dispensary and then take it out only when you get to a private residence.
The California state law allows taking weed outside the country's borders, but the federal law doesn't.
Types of Marijuana dispensary rooms
There aren't stores or marijuana dispensary rooms that sell the same stuff all across the West Coast. In fact, there are many other products to be found in each individual shop or even in the West Coast cannabis clubs themselves. You will find a large selection of strains, but their experienced sellers will always help you make the right decision.
Exercise moderation
Being moderate is key to taking full enjoyment when it comes to weed. If this is your first time coming to a state where cannabis is legal, you might feel overwhelmed by all the sorts of edibles presented to you in the marijuana dispensary rooms. While it's great to try everything, be careful and start small working your way up. Edibles give you a different kind of high and they are differently digested in your system acting slower than smoking the weed. For instance, the law requires that there should be 10ml of THC per dose in edibles. This amount is what you can start with, however, people would often buy an entire chocolate bar containing 10 of those 10ml THC edibles and eat the entire thing in one sitting. This will have negative consequences because you're basically consuming 10 times the dose your body can cope with.
Another product you can find in the marijuana dispensary rooms is the dab which is a concentrated dose of cannabis made by extracting THC and other cannabinoids. It is four times stronger than the regular marijuana for smoking so you should also exercise caution when dabbing.
Where to find good weed on the West Coast?
While the marijuana dispensary rooms and various shops will only sell you the stuff for you to smoke at home, the West Coast cannabis clubs are more popular for getting weed and enjoying it while you're there. As you'll see below, there are many West Coast cannabis clubs in LA, San Francisco, San Jose, Oakland, and Berkeley, along with the center of cannabis, the Emerald Triangle. One of the most pro-weed areas in the West Coast is the Humboldt County along with the Redwood National and State Parks.
Furthermore, on the weed touring of the West Coast, there are many tours specifically designed for potheads that want to learn as much as they can on the plant. However, you should always inform yourself about crucial details about these tours like "Do they tour around medical marijuana dispensary rooms, or historical points of interest, and recreational stores? Do they have tours for live growing operations? And will you be traveling on a "smoke bus"?
All in all, the best time to travel to the West Coast for your weed quest is in April, especially April 20th where many 420-friendly events are taking place all over the area.
Prices of cannabis in the West Coast
The fact that weed has been legal for a longer while now in the West Coast, contributes to more stable prices per 1 oz. Thus you can expect to pay as per the following:
| Quality | Average ($/Oz.)* | Sample Size |
| --- | --- | --- |
| High Quality | $ 242.47 | 225 |
| Medium Quality | $ 223.85 | 27 |
| Low Quality | $ 670.49 | 6 |
Weed prices via Marijuanatravels
The best West Coast cannabis clubs
Now, after you've acknowledged the rules and laws of marijuana smoking in the West Coast, let's see some excellent West Coast cannabis clubs and areas where they offer great pot paired with an unforgettable experience overall.
The Emerald Triangle

The Emerald Triangle is excellent for cannabis connoisseurs best to be visited starting May until November. The Humboldt, Mendocino, and Trinity counties also known at the Emerald Trinity are the West Coast's most famous crop that devoted weed lovers must visit. At Emerald Pharms, in Hopland California, you will find the only solar-powered ganja store. Here you can enjoy vape pens and yoga classes empowered by weed.
SF Bay Area
The West Coast Cannabis clubs continue in San Francisco where you can go year-round and still experience the same weed enthusiasm as always. This place is excellent for dabblers and dilettantes and it's full of fancy and chic marijuana dispensary rooms that will sell you the highest-class cannabis. In many of the coffee shops, you have the chance to visit vaping lounges, pot-paired lunches and dinners, and even ganja yoga classes. Don't forget about the tours that will help you acquaint yourself with this city's history of cannabis culture and cuisine.
Los Angeles
LA is soon to be a haven for marijuana lovers, especially the luxury-seekers' type and it is best visited year-round. This city holds the largest marijuana market with 1700 dispensaries all over even before the legalization. One of the most popular cannabis stores here is the Buds & Roses. Experienced pot travelers will tell you that this is a must-visit place with its elegant pot emporium and their celebrity strains like the Tangie and LA Confidential and many others designed by celebrity weed gurus.
The second one worth visiting is the White Rabbit High Tea. This is a salon that has artsy bonhomie, edibles, and endless joints. They also have private dinners hosted by the famous cannabis chef Andrea Drummer, who combines flavors and effects in medium-dose meals.
Have you already started packing? I know I am after doing so much research and finding out about the cool canna-based treats of the West Coast. Let us know which your first destination will be and share your experience below.