Cannabis Tourism in Ibiza, Spain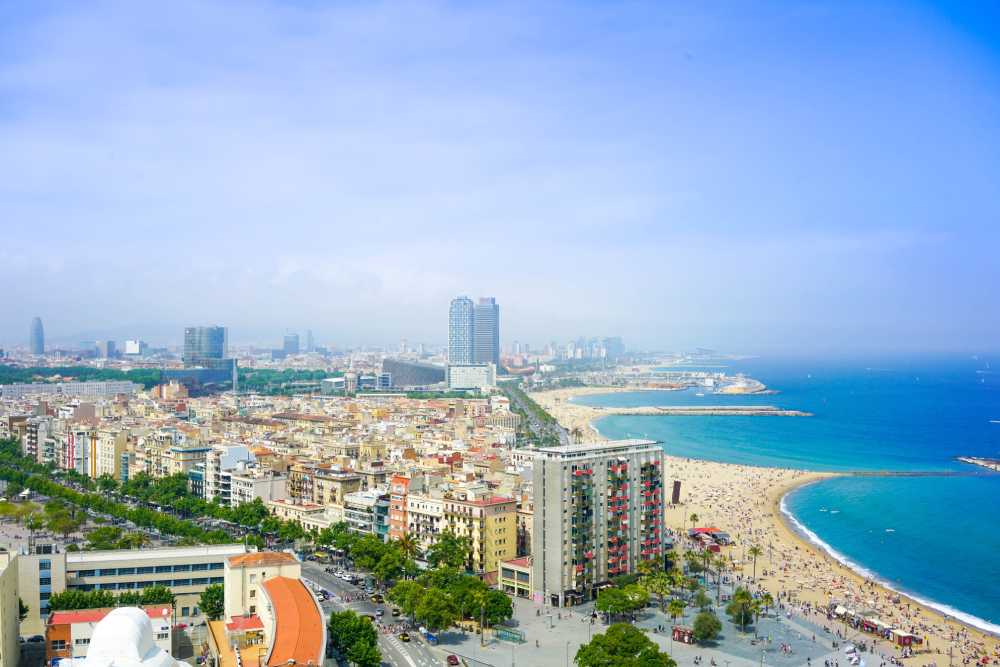 The Ibiza cannabis clubs are in the midst of their popularity growth, and many of those are being opened to tourists and locals near resorts and beaches. The reason for this is the development of policies in the EU and the recent changes in laws that permit personal use of cannabis in Spain but still forbid its commercial use and trafficking.
Currently, the marijuana culture in Spain is booming and has put the authorities in the middle of a grey area where all districts and places have a different tolerance for the plant. There are many cannabis clubs Ibiza authorities allow today and they are thriving, especially in the tourist season. However, up until recently, there have been tight and strict regulations for cannabis clubs in Ibiza when compared to those in Barcelona or Murcia for instance. And just because there is a lawful tolerance to cannabis in Spain, you still need to keep a low profile and follow the rules to stay safe and under the radar.
Marijuana dispensary places
Smoke shop neon sign via Unsplash.
In the island of Ibiza, or entire Spain for that matter, you won't find any readily available places like the famous Amsterdam coffee shops where you can buy and smoke weed freely. Instead, if you want access to weed, there are the popular Ibiza cannabis clubs that are on the rise at the moment, but even there you might have to put in some effort to get in and become a member in order to get weed.
The reason why the cannabis clubs of Ibiza are rather keen on being careful with their members and who they sell weed to is that there are the legal ramifications that control these places and how they operate.
How to become part of the Ibiza cannabis clubs?
The Ibiza cannabis clubs or the places with marijuana dispensary have a strict set of rules that need to be complied with by each and every member. The easiest way to become a member of the Ibiza cannabis clubs is by having an acquaintance that is already a member and they invite you to join. Don't worry though, if you don't know anyone there are still ways to join a marijuana dispensary.
General set of rules

First of all, you will need to present a document of identification or if you are a local who wants to join these Ibiza cannabis clubs then a proof of residence on the island. Depending on where on the island you are, there are different ways to approach a marijuana dispensary because some have stricter rules than the others. For instance, the cannabis clubs of Ibiza town are more lenient and accepting of new members and they are quite more numerous than in other places. In San Antonio, for instance, you have less Ibiza cannabis clubs and they will be generally harder to join.
The golden rule is that the more relaxed the town is, the easier will be for you to approach a marijuana dispensary and become a member.
Here is a travel guide video if you want to know more about Ibiza
When you are in Ibiza, of course, you wanna enjoy the parties and avoid being in trouble so here are some tips for you to know before visiting Ibiza.
10 Things NOT to Do in Ibiza
Get familiar with the lingo
Another crucial thing when contacting the Ibiza cannabis clubs is that you ask if you can request an invitation for their membership. Do not by any means start a conversation about smoking cannabis, or buying from them, because then the conversation will be shut down and you won't get the chance to join them. Be polite and express real interest in becoming their member only and be ready to be asked for identification because they want their members to be kept in an active database for security.
Another thing to keep in mind is that you need to make contact with the Ibiza cannabis clubs before you visit the establishment and use a certain set of words like a share in their weed, get, or try, instead of buying weed from them. This is because the laws still oblige them not to sell any weed under any circumstances.
The average prices
Prices may vary, especially because weed has yet to be legalized in this country, but to have a general idea, the prices of weed in Ibiza are as shown:
| Quality | Average ($/Oz.)* | Sample Size |
| --- | --- | --- |
| High Quality | $ 170.81 | 983 |
| Medium Quality | $ 143.33 | 307 |
| Low Quality | $ 51.62 | 59 |
The best cannabis clubs of Ibiza
Smoke bar via Unsplash.
This being said, here are the 5 top Ibiza cannabis clubs that will make your summer holiday in Ibiza even more enjoyable.
Escape Club Ibiza: One of your best bets at becoming a member if you are a newbie and you don't have an acquaintance that is a member somewhere, is this club. The Escape Club in one of those Ibiza cannabis clubs that have their own website where you can request membership. This is very rare on the island but rather common in other parts of the country like in Barcelona for instance. Here you can find a good selection of strains including hashish.
Gream Ibiza: If you're looking for a light and breezy atmosphere, you've come to the right place. The Gream is one of those Ibiza cannabis clubs where you can enjoy a good marijuana and in a nice, pleasant setting. They also offer a wide selection of accessories, snacks, finger food, drinks and smoothies served daily. Film nights and DJ sessions are something they do often so you don't only get an access to a marijuana dispensary, but you also have a pleasant environment to spend time in while your stay in Ibiza.
Weed blunt via Unsplash.
The Green Diamond Club Ibiza: Located in the heart of the city, this Ibiza cannabis club keeps a low profile and you might find it a bit harder to get in. This is where a friend referral of another member would make your life much easier in getting an invitation to membership.
Bloom Ibiza: The Bloom Ibiza club is one of the highest-quality weed cafés in Ibiza. They have a large selection of weed and hash that you can enjoy during your stay on the island.
Club Ibiza Maria is your home away from home with their cozy atmosphere and comfy sofas where besides the cannabis you will have a chance to melt in with some edibles too. Although located in the center of the Ibiza city this is another club that values privacy so you might need to be more patient when trying to get in as a member. Getting a referral from another member will be super-useful, but once you get in, just like with all the other cannabis clubs on the list, it can be a real treat for you.
So now that you know more about the cannabis regulations of Ibiza it's worth mentioning that even though authorities turn the blind eye, you still need to play it safe and be respectful. Keep the weed you have for personal use hidden safely and don't cause any trouble publicly when you have it in your possession because the police still has every right to arrest and prosecute you.
Ibiza in summer via Unsplash.