Cannabis Tourism in Amsterdam, The Netherlands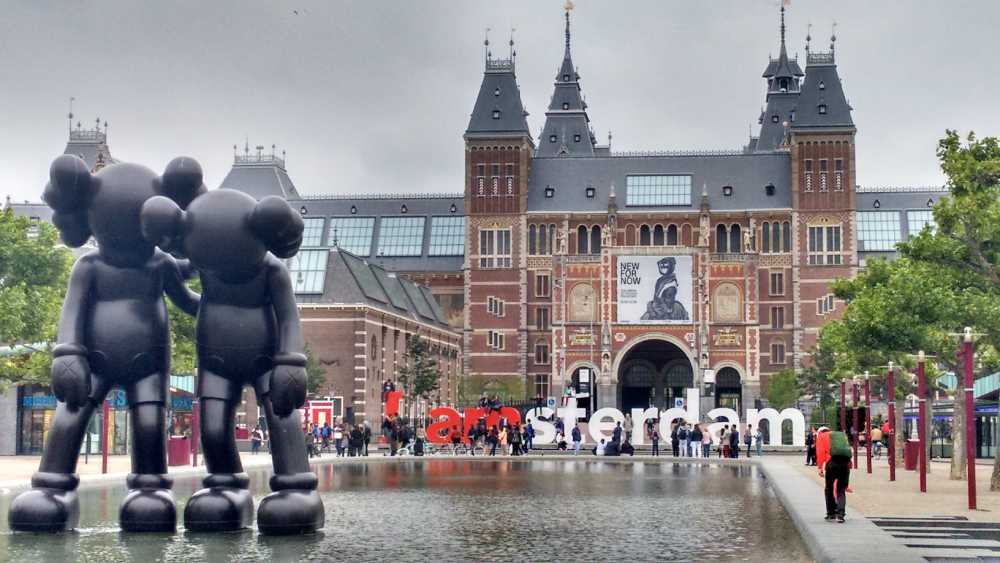 The marijuana dispensary is the Netherlands is illegal. Did you actually know this? Wait, what? Yup, you heard that right. Many people are unaware, but although the Dutch laws on marijuana dispensary and smoking are hazy, by the strict law, the cannabis is illegal. However, just a year ago, in February 2017, actually, the Dutch parliament has finally voted on the bill that would allow Cannabis to be grown by anyone in the country. This has proven as a very positive change for the numerous Amsterdam cannabis clubs, the coffee shops, that until now were in the grey zone of being able to sell marijuana, but unable to buy it themselves personally. Sounds confusing, I know, I was too, but then I decided to look closely into this marijuana dispensary laws in order to answer all your blunt questions and prepare you guys for your lawful and safe trip to the Cannabis Capital, Amsterdam.
Namely, the cannabis clubs in Amsterdam and any other marijuana dispensary will be able to improve its quality of cannabis and will make this entire business more transparent for its consumers. Especially because until now being unable to personally buy, they had to employ a third party in the buying and then sell it themselves. Furthermore, with the accepting and open laws to marijuana dispensary and use now, the Amsterdam cannabis clubs and the country itself are known as the place of acceptance for the use of many soft drugs. The authorities will turn a blind eye for anyone who possesses a small amount of weed for personal use, rather than growing for professional uses. In fact, if you get caught with no more than 5 plants in your home, you won't undergo a fine or any kind of restriction because that it the limit which you can possess.
Being a tourist in the Cannabis Capital
If you are looking for some fun in Amsterdam, you can rest assured that 5 grams of the dried plant is your limit which you can possess at once. Additionally, there are many stores which don't have marijuana dispensary, but they do have plenty of marijuana-based products and edibles that will satisfy your curiosity. Also, for your own reference, there are some basic rules on the main source of a marijuana dispensary, read the Amsterdam cannabis clubs and the coffee shops, that is certainly useful to know by any tourist or local in the country. Namely, the coffee shops by law are permitted to hold 500 grams of marijuana in their possession at once, in any time. They aren't allowed to sell any other drugs, and they cannot advertise their stock in any case.
Prices
| Quality | Average ($/Oz.)* | Sample Size |
| --- | --- | --- |
| High Quality | $ 245.87 | 185 |
| Medium Quality | $ 195.50 | 24 |
| Low Quality | $ 156.95 | 9 |
In the coffee shops you are also unable to find any alcoholic beverages and if you are under 18, which is the legal age of adulthood in the EU, you should not only not be buying cannabis, but you are not allowed to be in the coffee shop at all too.
The reason why the marijuana dispensary through the coffee shops and other Amsterdam cannabis clubs has always been in the grey zone is that the lawmakers themselves know that a great deal of profit lies there.
Woman smoking weed via Unsplash.
For instance, touristic statistics show that these places play a vital role because beyond 20% of the tourists visiting the country each year are visitors of these places too. That accounts for about 1,500,000 visitors each year. This makes the annual sale of soft drugs up to 100,000 kilos. Talk about volumes!
Furthermore, into our weed quest in Amsterdam, here are the main things you should know when being a tourist in the country.
Coffee shops: Tourist-only places
Don't be surprised if you notice that 95% of the people (excluding the people who work there) in any Amsterdam cannabis clubs you walk in are tourists. Dutch people don't go as much into these places because they are mainly put in areas with high touristic visitation, something that locals try to avoid. But nevertheless, this doesn't mean that you should partake in this fun activity and feel like a real tourist. Below we have a list of the best coffee shops that will make you feel cozy and welcoming for a nice chill session and any time.
Amsterdam Cannabis Clubs: where to go?
Some coffee shops are low key, meaning you find out about them later on, and some like the Bulldog are more of a tourist attraction rather than being cozy and welcoming for an enjoyment in weed.
Amsterdam canals via Pexels.
There was a time when coffee shops were massively closing all over the Netherlands because of the government-backed plan to remove these places that are within 250 meters of a certain school area in order not to induce the weed consumption among young people. The Mellow Yellow, one of the oldest and more popular coffee shop got closed because of this scheme.
Today there are about 200 coffee shops in Amsterdam, which is only half of the number in the 90s. Although there are some coffee shops being opened in other cities in the country like Rotterdam, Utrecht and the Hague, and even others in the EU like Lisbon, Amsterdam still remains the Cannabis Capital. So, here are the places worth your time when visiting this beautiful country.
Bulldog: As I said, this a coffee shop that it's a Must to visit at least once only because of its popularity. It has many interesting sights and activities that you as a tourist will find interesting and appealing.
The Spirit: Situated in the Jordaan, this coffee shop has some great weed strains but also many fun activities in case too much euphoric feeling takes on you. For instance, pinball machines which are already fun will be even more fun when high.
Baristas in a coffee shop via Unsplash.
Easy Times is a coffee shop near the Rijks in Amsterdam with a large smoking room equipped with a crazy big lounge area with TVs all over. This coffee shop is your home away from home that will make you feel cozy and welcomed and provide you hours of entertainment whether you're smoking solo or with friends.
Grey Area is another coffee shop with a history of being famous because of the many celebrities who have visited before. It has a nice chilled vibe and after one weed sesh, you'll understand why people like spending time there.
Besides the marijuana dispensary through the Amsterdam cannabis clubs, there is a possibility to buy marijuana off the streets or through other known growers that are keeping a low key profile from the authorities. However, I advise, unless you know the supplier not to go to these marijuana dispensary ways because they aren't always with such great quality. Most of the coffee shops have menus with strain info and you can even buy a pre-rolled joint so you don't have to bother with rolling.