How To Make Cannabis Lip Balm With Homemade Weed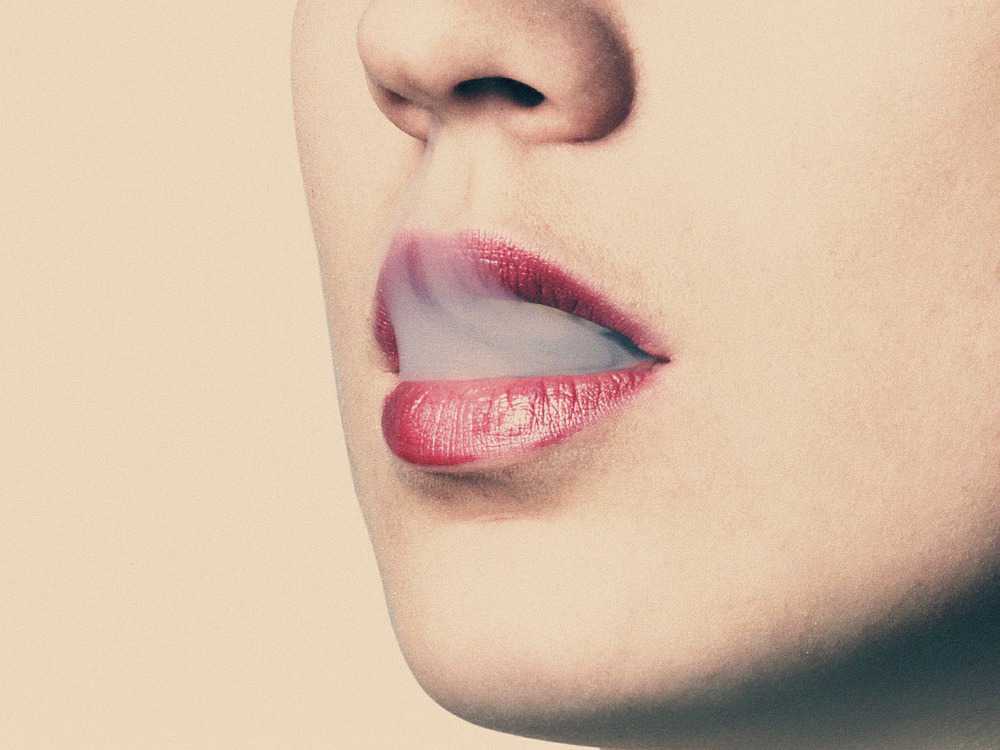 Why cannabis lip balm? Dry air, polluted by transportation and all sorts of things, as well as not eating healthily enough and an array of other vitamin and mineral deficiencies can all be behind you struggle with dry, chapped skin, especially on the lips. This is probably the most painful place of all and it can get pretty annoying when your struggle with chapped lips for a long time. You might think the solution is pretty simple, just use any lip balm and it'll help you, right? Well, not so fast. Today on the market we are bombarded with a plethora of products, all marketed as natural and healing but in reality, far from such.
So which lip balm or cream can you choose? Well, when it comes to the skin, it's best to go with a brand you truly trust, or, even better, to make it yourself and go with a peace of mind that you really know what you have used inside without the addition of artificial chemicals, colorings, preservatives and so on. Sounds pretty good right? Now let me tell you something even better. You can make your own cannabis lip balm that will give you a bit of its "high" aroma every time you use it, plus it'll still take good care of your chapped lips. Now that sounds more like it!
Cannabis-infused lip balm, is it a trick or a real treat?
The first time I saw cannabis lip balm as a product in the stores I couldn't have rolled my eyes any louder, to be honest. I considered it as the latest marketing trick since the legalization of Marijuana in many countries worldwide and I thought the fuzz will go down after a while when people see it's only for profits. However, I kept hearing these amazing skin changes in people who used a cannabis lip balm that it made wonders for their overly dried skin and I started wondering what if I should have given it more thought and a chance to try it out and see what really this cannabis lip balm is about. The last drop was when my friend called me to brag about her new cannabis lip balm and how insanely effective it was. That was it, I was off to the convenience store buying myself all the cannabis lip balms I could find.
Or not… when I got there and started looking more into these products I've realized apart weed as their common ingredient, they all contained many other chemicals and artificial aromas I didn't want any contact with. Finally, I decided to…
Homemade cannabis lip balm explained
I decided to play a scientist and experiment with my favorite strain and a couple of good aromatic oils in order to create the purest cannabis lip balm, as natural as the plant itself. Here are the benefits of my homemade cannabis lip balm paired together with the goodness of the coconut oil and the healing properties of the beeswax.
The beeswax aids in a faster healing of your dry, chapped lips.
The coconut oil makes you look younger by nourishing your skin without clogging your pores. It is also a major antibacterial product, which acts anti-inflammatory as well.
The activated cannabis soothes the pain of the chapped lip areas and helps in killing bacterial infections.
The Shea butter contains a load of fatty acids and vitamins that induce your skin's natural collagen production.
Avocado oil besides nourishment adds a natural skin protecting properties to your cannabis lip balm making it the perfect summer skin care accessory.
As a bonus, you can even add our special recipe for cannabis-infused coco oil that is king in aromatherapy.
Bottom line, even if you don't have the need for the benefits above (who doesn't!) there's always the added bonus of making yourself way more kissable with some cannabis lip balm.
This being said, before you get to play Dexter in your own laboratory, I wanted to mention that just like all the other topical cannabis products, the cannabis lip balm won't give you that euphoric high you get from smoking, although it has THC in it. This is just the same when using cannabis oil for healing, it heals, but without the additional psychedelic effects. Don't get discouraged though, your skill will still be able to reap all the goodness and benefits from the THC, CBD, CBG and the other cannabinoids that will be present in your cannabis lip balm.
The making of…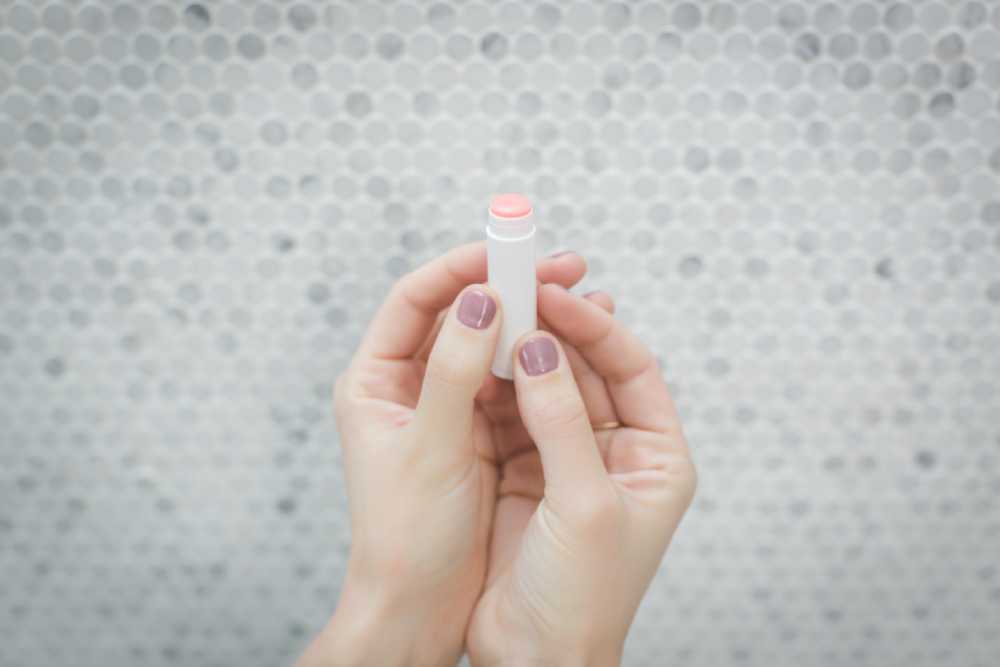 Don't be afraid that you won't get it right the first time. This recipe and instructions are so simple, even the clumsiest among us will look like professionals. Make sure you have a container for your cannabis lip balm at hand to store your oily goodness. This can be an old one you used before or the smallest plastic container you could find in the store. Pick anything that works for you and let's create some cannabis lip balm.
Start by melting 1 tbsp. Shea Butter, 2 tbsp. beeswax, 2 tbsp. Avocado oil, and 1 tbsp. Coconut oil. I suggest using a double boiler for this over very low heat for slow melting.
While the oils are melting, get 3 grams of your favorite strain (mine is Granddaddy Purple for its sweet fruity notes), grind it well and bake it over tin foil for 30 minutes on 240 degrees F.
Add the ground weed into the melted oils and stir well while adding some of your favorite essential oils. If you're a minty fan I'd say add 2-3 drops of peppermint oil, or, if you need some sweetness in your life, add few drops of pure vanilla extract. Stir all the ingredients in the boiler until well combined.
Set aside this mixture and let it cool just a bit for a short time, after which you need to strain it with a cheesecloth while it's still liquid.
Make sure to pour your liquid cannabis lip balm into the container of your choice and leave it in the fridge for a fast cool down.
And your very own cannabis lip balm is all set for use. Enjoy!
How do you like our cannabis lip balm recipe? If you decide to try it, let us know what difference you felt between the homemade cannabis lip balm and the store-bought ones.