Cannabis Tourism in Lisbon, Portugal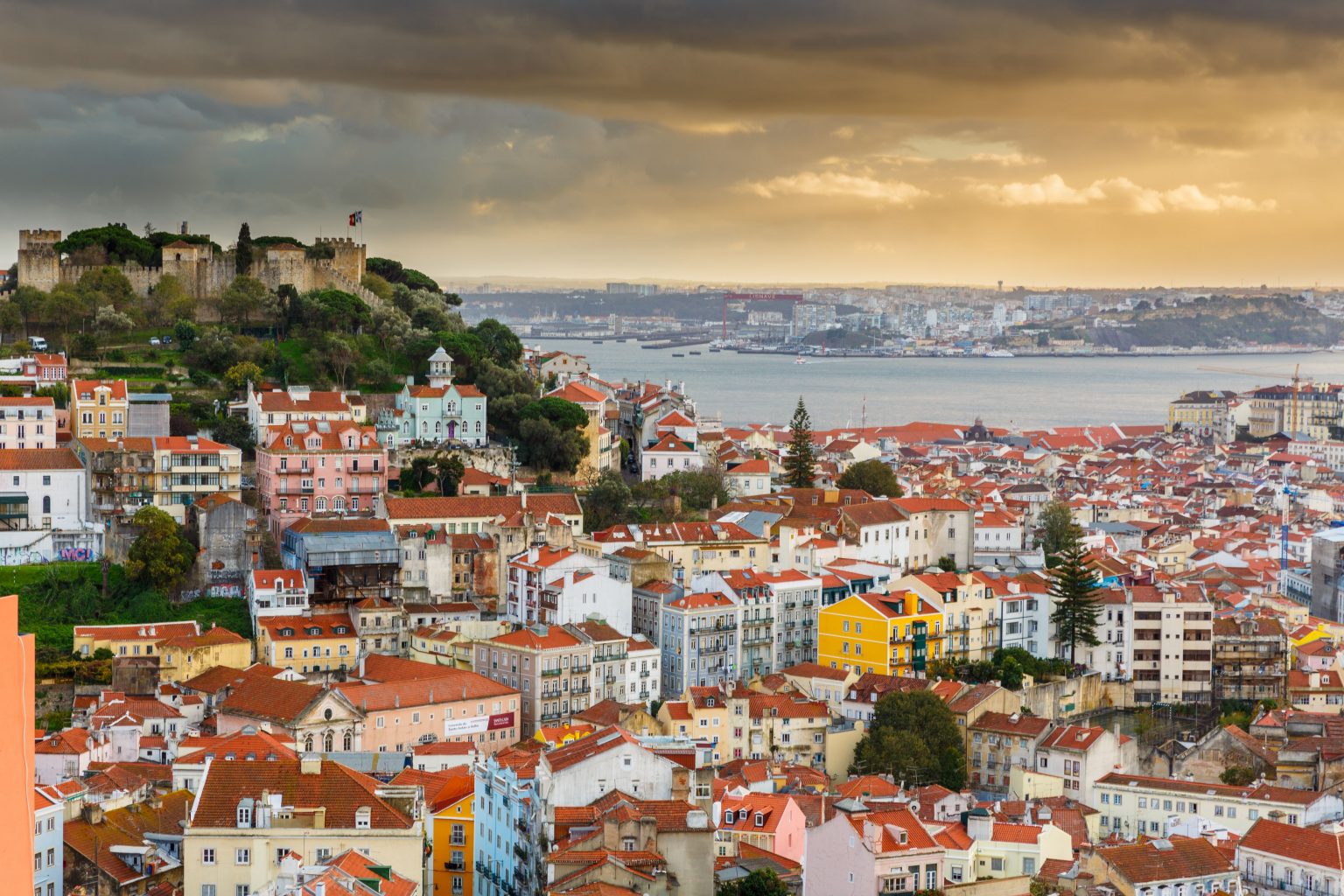 The Portuguese capital: beautiful weather, dancing, great food, street parties and they've decriminalized all drugs!
The world is full of wonderful and exciting cities to visit, and Lisbon is one that should be on everyone's bucket list. It was on mine and it changed my life. Not only is it completely budget-friendly…thanks AirBnB… but it is full of beautiful architecture matched with beautiful people. It will fill that piece of your soul hungry for wanderlust! And with wanderlust comes cannabis. And in Lisbon, marijuana possession for personal use is no longer a criminal offense.
Okay, not gonna lie, you might get ticketed. But it's a low might.
S0, here's some important information to help you stay safe and find the cannabis-friendly tourism locations around the city. Remember, traveling with marijuana is still an offense, so stay safe and enjoy the cheerful, calm, and vibrant Portugal.
Cannabis Laws in Lisbon
In 2000, Law 30/2000 was passed, which formally decriminalized the consumption and possession of all illegal drugs in small quantities and for personal use.
The possession of small amount of marijuana for personal use is no longer considered as a criminal offense.
No more than a ten-day supply for one person.
The police oftentimes ignore cannabis users as long as they aren't creating trouble.
Most cops are friendly and will not do anything if you are found carrying marijuana for personal use.
Consumption and use are both still considered to be administrative offenses and may be punishable by fines or rehabilitation orders.
Worst is you may be subjected to possible jail time, depending on the violation committed.
Sale of cannabis trafficking is punishable by custodial sentences of between 4 and 12 years.
NOTE: Daily personal requirement for a drug is codified in Portuguese law as cannabis 2.5g and hashish 0.5g.
Know The Lingo
When going to find your marijuana it's not just as easy as hitting up a local dispensary. Decriminalization helped to eliminate shops and local street deals. So, knowing the local terminology will help you immensely.
Ganza or Maconha – Marijuana in general
Charro – Joint
Bongo – Bong
Erva – The actual plant
Shamon – Cheap, low-quality hash
Pollen – Medium quality hash
Bolota/Paki – High-quality hash
Other names for cannabis include burlite, canhão, and bula.
Prices
It really is not to bad in quality or price. I seemed to pay on average $10 a gram and it was decent. The hashish seems to be the big talk of the city. Or mixing your hashish and marijuana into a pre-roll. But it isn't like North America with options of strains that sit on a shelf. Seriously, you may end up with a seed or two, but you will be high!
| Quality | Average ($/Oz.)* | Sample Size |
| --- | --- | --- |
| High Quality | $ 192.08 | 103 |
| Medium Quality | $ 191.89 | 38 |
| Low Quality | $ 158.94 | 9 |
For two grams or more of high-quality hashish, the average price is about $13 to $14.
Things To Do
While there aren't a ton of 420 events or cannabis friendly hang out spots, the fact you can smoke weed without hassle is pretty nice. And there are still tons of things to enjoy in Lisbon. In my experience, the locals are really nice, and I was lucky to get hitched with a weed-smoking Portuguese-Brazilian. The young crowd will always have an answer for you.
Music Box
It opens at midnight, but this sweaty club really kicks off around 2 AM! It was said to have one the best DJs in Lisbon, and they were not wrong.  Every night is different, so you're just as likely to hear the latest cumbia banger as a house tune. It is basically your after-party. The majority of people are smoking cigarettes and drinking, so people really don't mind if you light your joint or vape.
Park Bar
This place is so freaking amazing! It is a cute cocktail bar by the evening and an unreal party at night. You can smoke outside and no one will bother you. But know that it is common courtesy to share – so if someone asks for a hit of your spliff – say si! This place had the best Rasta DJ I have pretty much ever heard. He was playing the best Latin, soca, dancehall, top 40 tunes ever created. If you are there for a drink – the sangria is on point. And in Europe, you are guaranteed to find a good beer!
Things To Check Out
Parque das Nações
The beautiful Parque das Nações is a redeveloped area on the Tagus River. Green spaces with public art, free wifi, linking contemporary buildings like the Camões Theatre and the vast Lisbon Oceanarium. There are some unbelievable restaurants along this boardwalk. The pizza is to die for. The desserts are to die for! Especially when you have the munchies! You will find local galleries and shops around. Nothing dull about Lisbon!
Telecabine Lisboa
Telecabine Lisboa cable car offers stupid-unreal views. The view of the beautiful crystal dark blue water, the never-ending sky and the gorgeous architecture and mountains that fill Portugal. It is cheap to go on and really fun. It takes you around enough to capture the photos and memories you want of the city.
Summary: Maior Mentalidade: Higher Mentality
In summary, Lisbon is definitely on the list of places you need to go, and places I need to go back to! Full of art, lively people, dope energy, and love. Portugal is on the list for those who have now participated in the Global Marijuana March and maybe will move towards more active events for us stoners who love to travel. It is a hot spot for tourism and young adult tourism at that, so perhaps we are the push they need. But for now, we will just thank them for letting us smoke and not be jailed for it!
Comment some of your favorite things about Portugal – what are your favorite spots to eat, hang out, visit?