Activist: Dr. Dina – She Doesn't Just Keep Snoop Dogg High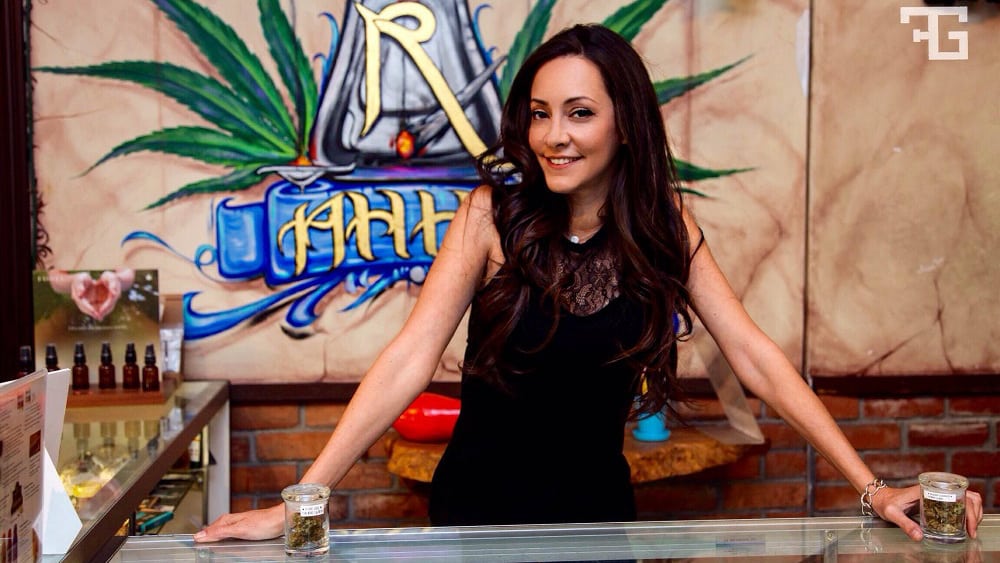 A lot of us have seen the show "Weeds". Or maybe you have just heard about it. And even though the show is technically fictional, Dr. Dina was inspired by a real person.
Imagine sitting at the T.V., and you are binge-watching the newest trending Netflix show, and suddenly you realize it seems hauntingly similar to your life. Well, this was this case for Dr. Dina after her news that a show called "Weeds" was very closely related to her life. And although there are similarities, in several interviews, she explains clearly this is not the true story. So, what is?
Full Name: Dr. Dina – unknown full name
Residence: Southern California
Occupation: consultant, advocate, actor, producer, pioneer, (not actually a doctor)
HigherBio:
Dina's life never was necessarily meant for cannabis. So she thought.  "I was a total goody-two-shoes and a tattletale – I literally got the 'Biggest Brown-Noser Award' my senior year,"… then she met Snoop Dogg. And slowly her life began to change.
Dr. Dina first received her nickname from Snoop for being one of the pioneers of the movement in Southern California to provide safe access to medical cannabis passed by the people of California in 1996. Since then she has been a powerful advocate for mainstreaming medical marijuana. Plus, she is loved by hundreds of Hollywood celebs and dignitaries for over a decade!
But sadly, 2003, a friend approached her with some news. He had been diagnosed with stage three cancer and was having major issues keeping chemo pills down. Dr. Dina took initiative and started to thoroughly research medical cannabis and saw the benefits. Through this, she was able to convince a physician to open a clinic once a week. This lead to another six clinic opening in the L.A. area.
"He called me the next day and said, 'Dina, you saved my life…."
Dr. Dina and Cannabis
Nowadays, Dr. Dian is more interested in science. In fact, she was part of the creation of the Netflix strains once "Disjointed" was released. She also has  a friend who has a tissue-culture lab that just made a kush strain for Snoop called "Snoop Lion Executive Branch." In addition, she also appears on Good Day LA as a medical-marijuana expert and has been a part of several episodes of "Disjointed" as a consultant.
Today,  "the Mother Teresa of Marijuana," runs the Alternative Herbal Health Services in West Hollywood. Ps. this is the oldest continually operating dispensary in the area. SHOUT OUT!
"I think you'll see cannabis legalized throughout the entire US. We'll have challenged the federal government and won. You'll probably see CBD in children's vitamins, too."
So not only is she an amazing person. But literally, everyone knows it! The "Queen of Cannabis" has even inspired several hit songs including Snoop's 2008 song with Everlast, "My Medicine". In addition, she has appeared in music videos for Trinidad James' "Palm Trees", Franky M's "Young Wild and Rich," and Elephant Man's "Jamaica Jamaica".
HigherConclusion
Facts are facts. And this fact: Dr. Dina is a G! I mean not only was she names by the famous Snoop Dogg himself but she is making significant changes for all our benefit. She runs dispensaries and is a consultant for legal cards. In addition, she founded a non-profit organization, Freedom Grow to help cannabis prisoners and unjust cannabis incarcerations.
What can we say, girl, you are killing the scene and we thank you for making a difference!
"I don't belong in the feds!" she says. "I like Club Med, not Club Fed." – Dr. Dina