Cannabis Tourism in Vancouver Canada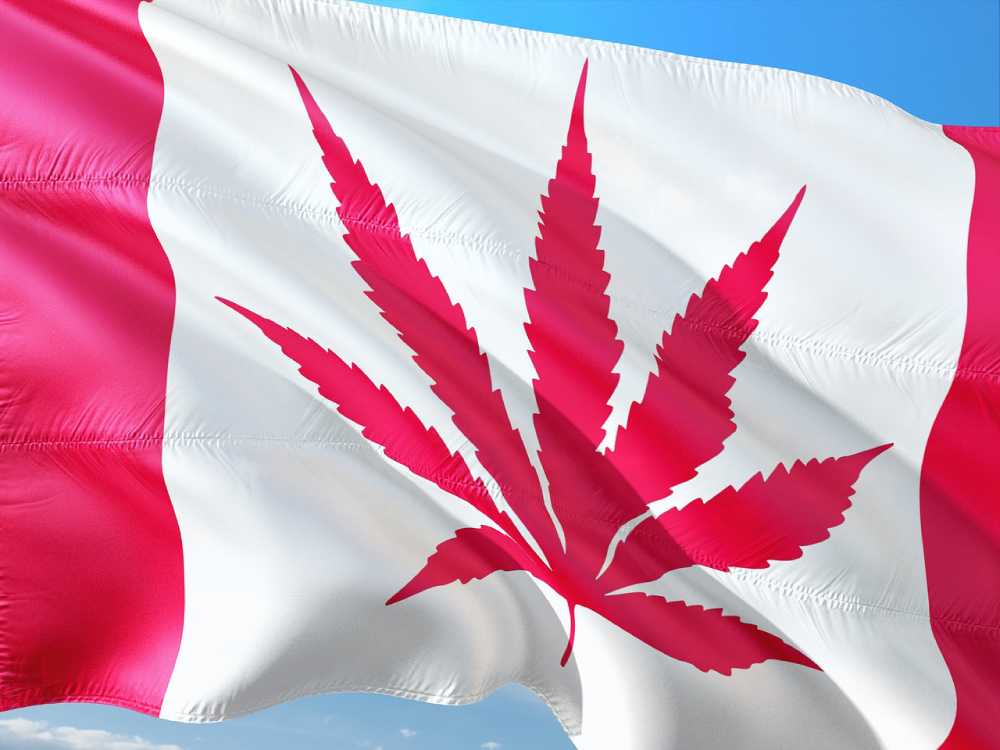 Marijuana dispensary rooms and the selling and buying of marijuana overall has gone through the roof after the legalization of the plant in October 2018. Now everyone can simply visit a marijuana dispensary anywhere across the country and walk out with oils, rolled blunts or pre-rolls, handfuls of flower, and seeds. In fact, there have been Vancouver cannabis clubs and stores opening well before the legalization was confirmed. You could buy cannabis accessories, wraps, and other smoking garments which now can be put to use.
However, before your search for close-by Vancouver cannabis clubs or marijuana dispensary rooms, there are some rules and regulations you need to know about in order to safely take part in using the plant recreationally. After reading this, you will be able to confidently experience legal pot in Canada.
Entering Canada legally
If you've been considering bringing your own pot into Canada or taking some for home, we strongly advise against it. Even though cannabis is now legal, when crossing the border you are not allowed to bring any of it into the country. If you don't have an import or export permit this could result in a serious offense and you may get up to 14 years in prison. Trust us, with so many Vancouver cannabis clubs and marijuana dispensary rooms across the country, you don't need to bring even a single blunt.
In-store marijuana dispensary rules
First of all, you need to know that it's illegal to smoke inside a marijuana dispensary room. Anyone under 18 is not allowed to enter a dispensary and you will be asked for your ID to verify your age. There are areas in Canada that have set the minimum age to be 19 instead of 18 to enter a marijuana dispensary. So, remember these cities and areas that require at least 19 years of age: Ontario, Nova Scotia, Manitoba, Nunavut, Prince Edward Island, Saskatchewan, British Columbia, New Brunswick, Newfoundland and Labrador, and Northwest Territories. However, only in Alberta and in Quebec, the minimum age has been set to 18. From all the stores, the legal daily amount you can buy is 30 grams of dried matter. This is also the amount you can legally carry with you at any given day, and if it's more than that you may be given a fine of $200.
Here are the products you can buy from a marijuana dispensary:
However, because there are other marijuana products that can be bought in the Vancouver cannabis clubs or stores, the government has created an overall chart with the maximum allowed amount of each cannabis-based product:
Dry product 30 grams
Fresh cannabis 150 grams
Edibles450 grams
Seeds 30 grams
Concentrates 7.5 grams, or 8 bottles of cannabis oil
Liquids– 2,100 grams
Note that edibles and liquids will be available starting October 2019.
Where to smoke safely and legally in Canada?
While the Vancouver cannabis clubs are your best shot at enjoying the weed and staying safe, there are different sets of rules for each province individually. For instance, in Ontario, Manitoba, Nunavut, Yukon, Prince Edward Island, Saskatchewan, New Brunswick, and in Newfoundland and Labrador you can smoke only in private residences.
While in other provinces like Alberta it's prohibited to smoke wherever cigarettes are prohibited, as well as in cars, and near minors. In British Columbia, you are allowed to smoke wherever tobacco is permitted, except on beaches, parks, and playgrounds where minors are present. Nova Scotia has similar rules on smoking where they allow smoking where cigarettes are allowed, and prohibit where minors can be present. Also, in the Northwest Territories, you can smoke in private residences and in restricted public areas.
Vancouver as the best marijuana destination in Canada
So far, you have 10 provinces and 3 large territories in Canada when smoking is permitted and legal. Vancouver is one of the biggest and most developed, so we have included a list of the places a weed-loving tourist must visit on their marijuana journey. This is practically the Amsterdam of Canada. There are many Vancouver cannabis clubs, cafes, beaches, parks, and other designated areas that will make your visit more enjoyable.
There are a lot of places to explore in Vancouver here is a video guide to watch
Spots for cannabis travelers in Vancouver:
The New Amsterdam Café is a place that tourists visit first in their canna quest in Canada. It's considered one of the best Vancouver cannabis clubs because you can smoke to your heart's content, and when those munchies attack, they have a wide selection of lunch foods and baked goods. What's even better is that they have recently built a bar designated for marijuana vaporing only, for those who like the effect without the actual smoke.
Pot Block is another of the Vancouver 's cannabis clubs that offers a nice selection of the plant's varieties and while there you can visit the Herb Museum while smoking your herb with their own vaporizers.
Wreck Beach is the largest naturist beach you can find in the westernmost tip of Vancouver. This place has a special spot in the marijuana history of Vancouver as here the most famous canna activist Watermelon aka Mary Jean Dundson sold cannabis-infused snacks and watermelon for two decades. So it's the go-to place in Vancouver when you just want to light up a bud.
Stanley Park is one of the largest parks in this city. It's called the oasis of Vancouver and if you want to find people to socialize with while smoking your favorite pot, this is the place to be.
Cypress Mountain Viewpoint is a scenic place that is high above the city giving you the chance to see Vancouver from above. Because what better place to get high than one with a high altitude?
Cannabis Culture Lounge is recommended by locals as one of the most pleasant cafes when it comes to smoking and chilling all day long. While there are many snacks and weed-infused treats to be found, this place is a bring-your-own-bud place. But if you don't have some weed with you no worries, there are plenty of dispensaries around to serve you.
The prices of cannabis in Vancouver
The prices of marijuana in Vancouver vary only between quality, and if you're going to buy legally or off the black market. In stores and dispensaries you can expect the following prices:
| Quality | Average ($/Oz.)* | Sample Size |
| --- | --- | --- |
| High Quality | $ 180.19 | 266 |
| Medium Quality | $ 156.38 | 33 |
| Low Quality | $ 193.33 | 6 |
 Prices via Marijuanatravels