Smell-proof Container: How To Choose The Best Odor-proof Bags?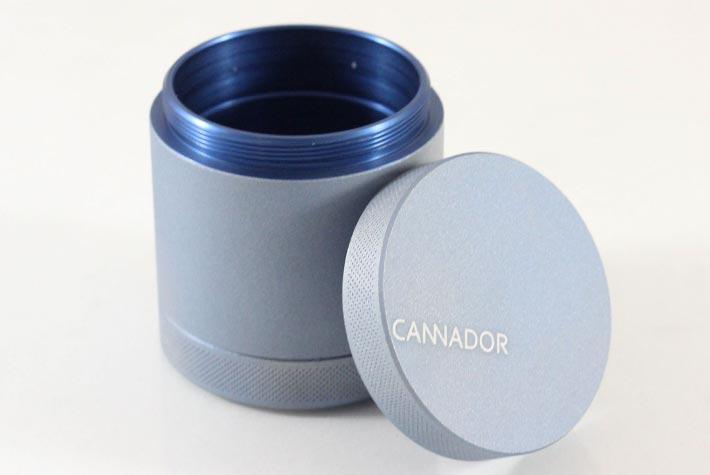 Odor proof bags for stacking weed and keeping it there when not in use is probably one of the main reasons why every devoted pothead has at least one smell proof container with them at all times. In fact, one of the biggest downsides to weed is its smell according to many people. And this is why many who use the weed therapeutically choose to vape it instead of smoking it. There are those who even use cannabis recreationally but still dislike the smell and stay away from smoking, and use vaping pens for their smell-proof THC or CBD distillates.
Fortunately, there is a simple solution to keeping your weed stacked odorless, and that is the odor proof bags. As a product, the smell proof container is easily available in every store that sells cannabis, marijuana dispensaries, and even cannabis clubs as part of the accessories that make your life easier.
The great thing about the odor proof bags is the fact that they keep the weed not only odorless but also protect it against humidity and other conditions of the air around that can spoil your nicely dried weed. This is mainly due to the fact that all the odor proof bags are airtight sealed so just as nothing comes out of it, hence no smell, nothing gets inside as well. With a good smell proof container, you can keep your weed dry and fresh indefinitely – but I'm sure you won't let it last that long, anyway.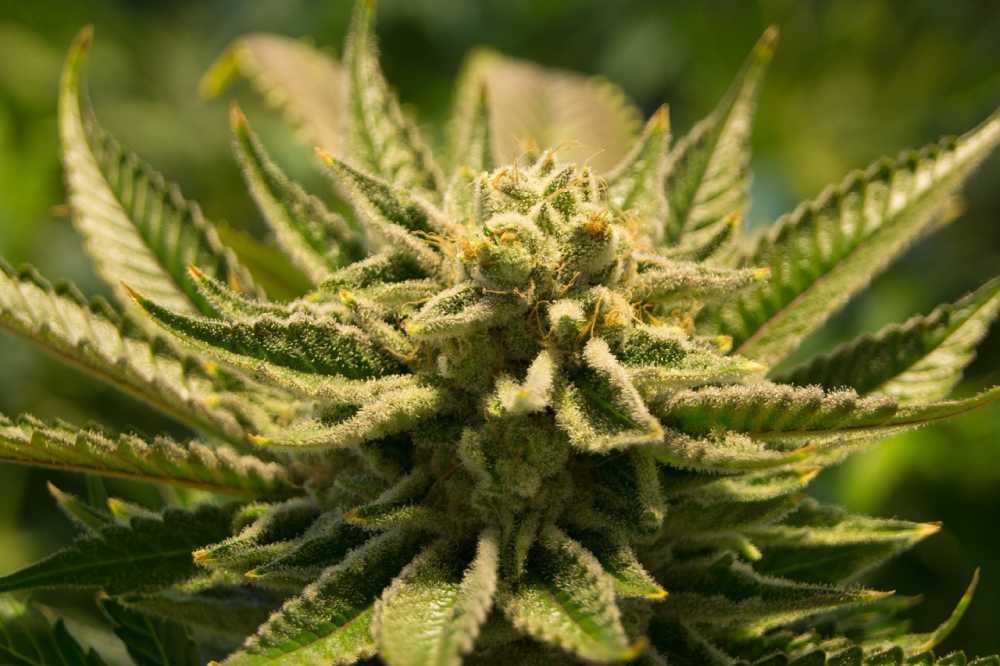 Cannabis flower via pixabay.
When choosing a good smell proof container you should know that there are many on the market at the moment and it can be a difficult quest to pick the best. For that reason, I have created a list of three of my favorites that have promising good quality and will surely keep your weed stacked in the right way. Your only job is to choose the one you like the most. However, before we dive in the world of the odor proof bags, there are certain things I would like you to keep an eye on when choosing a good smell proof container so you always know what to look for in one. So here are the basic principles of choosing the right smell proof container:
Make sure the smell proof container is airtight
Odor proof bags should be preferably made of metal or high-grade plastic and have some sort of rubbery texture in the place where they close. This ensures a good fit when both sides close and no air is let out.
There are also odor proof bags that have multiple levels. In these, you can keep different strains of weed. But don't worry though, no strain can mix with any from the top or the bottom level because of the unique design of the smell proof container and materials used for separation. However, note that these will be a bit taller than those made on one level for stacking one strain of weed. But if storage of the smell proof container is not a problem, then they are also an excellent option to have in mind.
Smell proof container – the best ones
Now that you know the basic principles of a good smell proof container, here are some great products to choose from.
The Cannaster

The Cannaster by Cannador via Cannador.
The Cannaster is a durable, metal-made smell proof container that can hold more than one strain of weed at a time. It is well-sealed and airtight which will also ensure that your weed is kept away from too much humidity, because of the potential danger of mold.
Namely, every chamber of this smell proof container is separated by a micron mesh screen. This allows for your weed to have some change of air but keeps it in place from mixing at the same time. For experienced weed connoisseurs that are concerned about contamination of the strains below and on top of each other, I should mention they have nothing to worry about because the crossover happens only by having those strains rubbing each other instead of kept separately like in the Cannaster. So, even if you have an Afghan Kush sitting on top of a Lemon Skunk, and that one on top of the intensely aromatic Black Strain rest assured that if kept stable, the airtight container will keep them safe from each other.
Tightvac

The Tightvac via Mysticforest.
The Tightvac is another airtight weed container that will keep your cannabis in a vacuumed space. In it, you can keep about 14 grams of weed and each gram will be kept fresh and aromatic for a very long time. Design-wise, it is simple, discreet and comes in multiple colors and different sizes. It has a patented open-and-close system that not only keeps your weed away from mold or humidity, but it is also waterproof. All its features come from the fact that its cap is pushed down when closing it and it sucks the air out and creates a vacuum. This way the flavor and smell will be intact and if kept for a long time, you weed will not over dry. In order to release the vacuum, you simply push the button that is also used for closing the container. With its patented system, your weed can be held inside for up to one year, fresh and aromatic at all times.
Loud Dank Tank

The loud dank tank via Mysticforrest.
Continuing the list of the best odor proof bags, I couldn't create a complete list without the Loud Dank Tank. Why? Because this little buddy is considered one of the best odor proof containers on the market today. And with a reason. Namely, its unique design allows your weed to be kept away from changing air conditions and it blocks damaging UV rays that can waste away the flavor and aroma. It is made out of high-grade plastic which not only keeps the smell trapped inside the container walls, but it also will never break if the user drops it. The great thing about this container is that even if you open it and use the weed that's kept inside multiple times, it will still be fresh with its quality remaining the same.
AnnaBís: The Kirsten

The Kirsten by AnnaBis via Annabisstyle.
Just because you have some marijuana with you, that doesn't mean that you should miss out any fun events worrying about the smell. If you want something simpler yet fancy-looking, then one of the odor-proof bags listed here might be the best choice. Namely, The Kirsten bag by AnnaBis is a cross-body bag in a color that goes with everything. It is designed with many secret pockets on the inside that provide enough room for all your belongings including your weed. Layered with a high-quality material that provides a unique odor block feature, so you can rest assured that no one will sense what you are carrying with you.
Stashlogix: EcoStash

EcoStash via stashlogix.
One bag of all the odor-proof bags caught my attention for its unique design. Very casual, and sportive, yet really cool-looking, is the EcoStash bag. Made of fabrics and color combos that go with everything. Also, equally important is the fact that its price is affordable and you really get your value for the money. Furthermore, this bag has a 3 digit programmable lock ensuring that no one can access what is inside except you. I would say this bag is totally practical and usable when traveling even if you are not carrying any weed with you. It comes with several sections so all the organizing freaks out there who like the section their stuff and have everything nicely arranged at all times.
Erbanna: The Jenny

The Jenny via Erbanna
I love how fashion design has focused on the odor proof bags too, recently. This bag, The Jenny by Erbanna is surely the proof of it. On the outside, it looks like a pretty black and white bag with a nice strap to hold on top. No one would even think that you are carrying cannabis with you. Again, layered with an odor block mesh screen, the bag will keep your secret safe and sound from the outside world.
Black Rock Originals Safety Case: Complete Kit

The Complete kit bag via Blackrock
Here is something for all the practical souls out there who prefer functionality over looks. Not that this bag lacks good looks, it looks fantastic if you ask me, but the practical side of it prevails due to the fact that it's small enough to carry in your pockets or within your normal bag. This carbon filtered bag has many different straps and pockets for all your weed accessories like papers, rolling tips, a grinder and other stuff you don't normally have a place for.