How to Make Weed Biscuits – Breakfast, Lunch or Dinner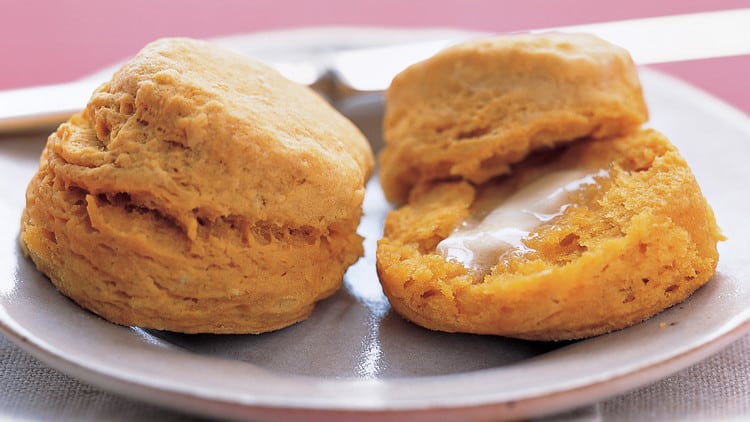 Orange sweet potatoes give a soft texture and a beautiful golden color to these fluffy biscuits, perfect to serve with any meal.
These quick and easy sweet potato Weed Biscuits are a long-time favorite. They are simple to make, have veggies hiding in them, and are a gorgeous light orange. In addition, this recipe will always be a big hit with all your friends. You are going to love them too, I just know it! Why? Cause it is cannabis-infused!
How to Make Weed Biscuits
Ingredients:
¾ cup of mashed sweet potato (1 large sweet potato)
½ or 1/3 cup milk
1and1/2 cup all-purpose flour
2 tablespoons sugar
1 tablespoon baking powder
1 teaspoon salt
6 tablespoons of cold unsalted cannabis butter
Directions:
Heat your oven to 425 degrees F and grease a biscuit sheet or tray.
Peel and chop the sweet potato. Over a medium pot, boil the sweet potato.
Once it has cooked through mash it up and let cool for some time.
Mash the sweet potato once it has cooled down.
Add 1/3 cup of milk to it and whisk it together.
Mix the flour, sugar, baking powder and salt in a bowl and keep it aside.
Cut 6 tablespoons of the cannabutter and add it to the dry ingredients mixture.
Using knife, fork or biscuit cutter cut the cannabis butter into the mixture until you get a crumbly mealy mixture.
Add the sweet potato mash and milk mixture to the cannabutter and flour mixture and fold it in gently.
If the mix is too dry you can add some more milk to get a better consistency for the mix.
Now that the dough is ready it can be rolled out.
Sprinkle some dry flour on to a clean work surface and put the dough on it.
Roll out the dough using a rolling pin and use a biscuit cutter to cut out the biscuits into simple discs.
Keep repeating this process till the entire dough is used up.
Place the biscuit discs on the biscuit tray and place in the oven to cook for about 12 to 15 minutes till they rise to look golden brown.
You may add a touch of honey cannabis butter on top of the biscuits to make them extra tasty and gooey.