How to Make Weed Popsicles – Nicely Medicated!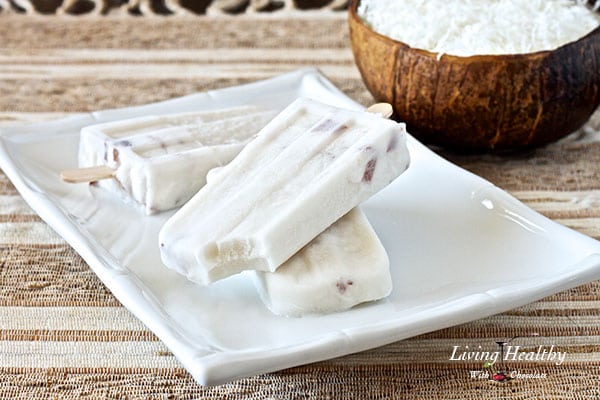 There's nothing better than a popsicle in the spring— Oh wait, yes there is. You could also have a cannabis-infused popsicle!
Popsicles are always a hit, it doesn't matter what age you and your friends are or what time of year it is for that matter. If you pull out this recipe for Weed Popsicles at a backyard gathering in the summer, you're sure to be a huge hit. Plus, since they're medicated, people will be able to enjoy your party that much more.
Rolling High on Weed Popsicles
There is something extremely fascinating about a slurping over a bar marijuana-infused weed popsicle, it just induces the right feeling of euphoria and a breezy chill. Over time CBD infused weed popsicles have been garnering immense popularity in the US, they are infused with cannabidiol oil. It is essentially a healthier option as opposed to inhaling cannabis which is susceptible to the exposure of carcinogen and carbon. If you love weed then you will enjoy experimenting with these fascinating weed Popsicle recipes.
How to Make Weed Popsicles
Ingredients:
2 mangos, peeled
2 cups of your favorite vanilla yogurt
4 tablespoons of cream of coconut
2-3 tablespoons of medicated coconut oil**
3 tablespoons coconut sugar
2 teaspoons coconut extract
Directions:
Chop up mango into small cube pieces.
Place mango chunks, yogurt and cream of coconut into your blender.
To puree them until they are smooth.
Add your medicated coconut oil, coconut sugar, and coconut extract
Mix well.
Pour mixture into Popsicle molds and then
Freeze them.
Once completely frozen, you can take them out of their mold and enjoy them!
Lemon Kush Watermelon Popsicle
For starters make cannamilk out of Lemon Kush, the best part about lemon kush is that it has a great giggly and uplifting effect, besides not being as heavy as other indicia strains.
Ingredients:
Cannamilk- 400ml
Watermelon Chunks- 4 cups
Lime juice of 2-4 limes- 118ml.
How to Prepare:
For this use the pulp of watermelon, you can either use an extractor puree it and strain out.
After extracting 2 cups of pulp, combine lime juice, cannamilk, and watermelon puree.
Whisk together and pour it into popsicle molds.
Freeze for 4 hours and you are ready to pop it in!
Whole Fruit Weed Popsicle
On a sunny afternoon, the best way to refresh is by whisking up and freezing in a popsicle packed with the goodness of whole fruits. For this recipe you can make your own cannabis tincture, some recommended ones are- Fruity Thai, Pineapple Krush, Cannalope Haze.
Ingredients
1 peach cut into ½inch slices
2 kiwis peeled and cut in ¼inch rounds
½ cup blueberries
¾ cup halved and hulled strawberries
4 tbsp cannabis tincture
2 cups of 100% grape juice
How to Prepare
Place slices of each of the whole fruits in the popsicle
In a jar mix the tincture and grape juice together.
Pour it over the whole fruit slices and insert popsicle sticks.
Freeze it until solid and enjoy this rejuvenating popsicle any time of the day.
Weed- Infused Coconut Mango Pops
This recipe is an easy-creamy delicious one loaded with sinful treats like coconut cream and ripe mango.
Ingredients
2 Mangoes
3tbsp honey
1/4thcup orange juice
5 cup coconut milk
1 cup of plain yogurt
1 teaspoon vanilla extract
For this recipe, you will need infused coconut oil. Just grind 1/8th oz weed and mix it up with ½ cup heated coconut oil. Then put the mixture in the oven and decarb it for 60-90 minutes. Take it out and strain out the infused oil through the cheesecloth.
How to Prepare
Chop the mangoes and blend with orange juice.
Then pour the first layer into the popsicle mold and freeze for 45 minutes.
Then mix honey, the infused oil, coconut milk, vanilla extract, and yogurt and freeze the layer for 45 minutes.
Add as many layers as you want and freeze for 3-4 hours.
Weed popsicles essentially fall under the category of oral uptake. These edibles trigger an effect almost instantly, however, it the effect subsides within two to three hours. So chop and layer delicious fruits and condiments to jazz up your weed popsicles.