How to Make Weed Coconut Macaroons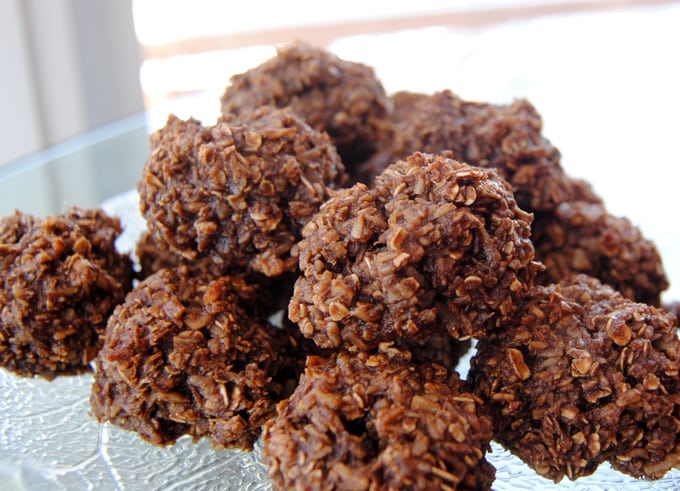 These cannabis-infused macaroons are a great dessert to ease the chocolate craving.
This recipe is sweet, satisfying, and delicious. When a chocolate craving strikes, you can have these little
bite-sized lovers
ready in minutes. This receipt is also super easy to make vegan, gluten-free, or naturally sweetened. Chocolate and coconut are one of the best combos, let alone adding weed to better it! So, try this
recipe
for Weed Coconut Macaroons and try not to eat the whole batch.
How to Make Weed Coconut Macaroons
Ingredients:
1 1/3 cup of flaked coconut
1/3 cup of sugar
2 tablespoons of flour
Pinch of salt
2 eggs, just the whites
Vanilla extract
2 tablespoons of cannabis butter
Baking chocolate or chocolate chips
Chopped nuts (optional)
Instructions:
First, preheat your oven to 325 degrees.
Then grease a large biscuit sheet or tray.
Next combine coconut, sugar, flour, and salt together in a bowl.
Use your hands to mix them well and break off any large lumps of coconut or flour.
Crack the eggs and separate the egg whites from the yolk into a bowl.
Add half a teaspoon of vanilla extract to the egg whites.
Whip the egg whites very fast with a whisk or an electric hand mixer to get a nice shiny and frothy mixture.
Now add the whisked egg whites and vanilla extract mixture to the dry coconut and flour mix.
Combine the dry and wet ingredients together by tossing them with wooden spoons as it gives them a light and fluffy look.
Once the mixture is ready put one tablespoon scoops of the mixture on the greased biscuit tray.
Put the tray into the preheated oven for 15 to 18 minutes till the macaroons are golden brown.
Next get to the marijuana chocolate. For this, you will need to prepare a double boiler with a pan filled with water and a glass bowl placed above it.
Bring the water to a boil and then add the cannabis butter to the bowl and let it melt.
Once the butter has melted, start adding the chocolate to the cannabis butter in the bowl.
Keep the flame on simmer so the sauce remains liquid.
Once the macaroons have cooled down they are ready to be dipped in the marijuana chocolate sauce.
Hold them from the bottom and dip the tops gently into the sauce.
Top them off with chopped nuts of your choice and voila! They are ready to be eaten.