Blue OG Strain: Why Is It So Popular?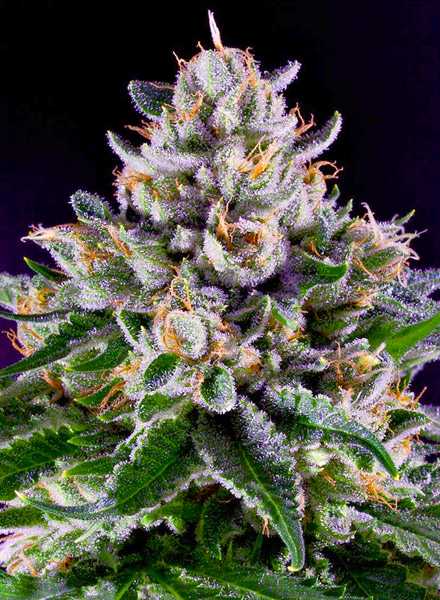 The Blue OG strain carries a name that makes people set high expectations when first trying out the strain. Luckily, it fulfills those expectations with its distinct aroma and strong effects it carries, which is why this cannabis strain has quickly become known around the world. The Blue OG strain is so unique, it cannot be compared with any other marijuana strain. How so? Read on to find out!
Blue OG strain: The best there is
Combining the most popular among the indica strains, the Blue OG strain is a cross between the Blueberry and Blue Moonshine paired together with the king among strains the OG Kush. No wonder the Blue OG strain is so famous for its perfectly balanced high. Namely, the Blue OG strain was born in the G13 labs in Europe where a lot of innovative strains had been created such as the Royal Kush, for instance.
Defining the Blue OG strain
To recognize the Blue OG strain, you should know that it is defined by its distinct fruity and kushy taste due to its ancestors. If you're wondering what kind of high you should expect and how it would hit you, you should know that the Blue OG strain has a THC level between 13% and 19%. This promises a nicely balanced, moderate but potent high that will hit you well but still enable you to function and stay in control.
The appearance of the Blue OG strain
Being more of an indica than sativa strain, the Blue OG strain has dense and compact nugs appropriated with a medium to large buds growth and a pronounced cylindrical shape. The leaves of the Blue OG strain are somewhat a pale shade of sea green with a tightly-packed growth. It's pistils that look like fiery orange hairs are twisted through their way up the curly leaves. They are there to catch pollen from fertilizing male plants.
The Blue OG strain has glassy trichomes that cover the colorful flowers and the best part is that these glassy trichomes make the buds look like a frosty silver structure.
The aromatic notes and flavor of the Blue OG strain
As expected, fruity aroma prevails when it comes to the Blue OG strain. When properly cured, the buds of Blue OG strain will smell after a zesty orange aroma with a slight berry tang thanks to the Blueberry strain in this nice mixture. The experienced potheads and those with sensitive noses will be able to sense the mild notes of incense and hash that are present due to the lineage including the Afghani strain and the Hindu Kush strain. However, when ground, the Blue OG strain will give off a unique skunky smell, also thanks to its rich lineage.
What to expect when smoking the Blue OG strain

I have to warn you, be wary when lighting up a Blue OG strain for the first time. Especially if you are a newbie in the cannabis world. At first, the Blue OG strain burns with a harsh and acrid smoke that will induce sore throat and coughing initially. Then, when you exhale, you will be relieved to smell some sharp fruity flavor accompanied by a slight diesel tang. It's truly a rich aromatic experience that you won't get enough off of so easily. Each time when lighting up there will be a new note to be sensed and because it's so rich in aromas, the Blue OG strain is known the sharpen your sense of smell in general.
The High of the Blue OG
At first, you will be so busy smelling and tasting its rich aromas that you will forget about the high feeling that creeps up on you slowly but surely once you get your head around it. It is when you are finished savoring its unique flavor, that you will pick up on the sluggishness this strain creates, the heaviness in the eyelids, and the sense of euphoria altogether.
The high of the Blue OG is great for free-associative thinking, brainstorming and for analytical problem-solving. Then, when your brain has completely registered the Blue OG, your body starts to take on the feeling of being high slowly leaving behind all its muscular tension. Additionally, your breathing will be free and much deeper than you have it normally.
It's this combo of mental and physical effects that the Blue OG strain is so popular about. With it you can do all sorts of activities, whether is work that requires your mental abilities, or simply chilling and laughing with your buddies, or going hiking, having sex or doing something else that's physically demanding, the Blue OG is there to support you 100%.
In order to reap its full benefits and ride it the right way, the Blue OG strain is best taken in the late afternoon. This is because it takes you into a foggy relaxation that ends up in a complete couchlock. Its effects are potent and long-lasting, which is great to unwind with after a long day and finish the whole high with a good night's sleep.
Taking the Blue OG medically
Those of you using marijuana therapeutically can list the Blue OG as a good strain to be taken as well. Aside from its excellent recreational usage effects, the sedative properties allow this strain to be a great remedy for aches and pains – temporary or chronic – it will soothe it all. If you are suffering from arthritis or lupus, insomnia, anxiety, or arrhythmia, the Blue OG is the strain for you. Additionally, the strain is an excellent remedy for attention deficit disorders as it helps you concentrate on any tasks at hand. Those who are prone to panic or who have a lower tolerance for THC can also greatly benefit from the Blue OG strain.
Growing your own Blue OG
Unlike with some strains like the Green Candy, this strain's seeds are made available for sale so people can buy and grow their own Blue OG at home. Note that it requires Mediterranean-like climate and can be grown indoors or out. It flowers within 8 weeks and it will offer you about 37 to 47 grams at the end for all your efforts.