How-to-Make Scrumptious Strawberry-Banana Marijuana Pancakes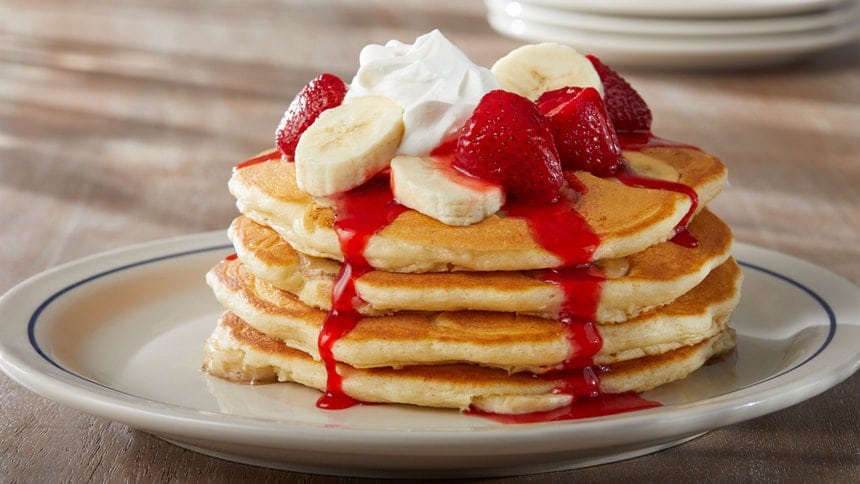 Strawberries and banana provide a sweet flavor batter, but they add moisture too. They are as tender and fluffy as they are pretty!
Pancakes are pretty much the best thing for breakfast, lunch, and dinner. And you can create whatever version best suits you and your flavor craving. These Strawberry-Banana Marijuana Pancakes are stuffed with ripe bananas, sweet strawberry topping and covered in rich maple syrup. The weekdays can be tough – but now that the weekend has rolled around… it's time to treat yourself!
Aside from these being ridiculously tasty – they are packed full of benefits! Bananas are great for digestion, heart health, and fiber. In addition, strawberries are great for building immunity, brain health, inflammation and weight loss. And we all know the benefits of edibles. But be warned, these are, like, really good. Edibles take about an hour to two hours to kick so make sure not to overdo it. No matter how tasty!
Strawberry-Banana Marijuana Pancakes
Ingredients:
2 tablespoons of marijuana butter, melted
1 1/2 cups of all-purpose flour
4 tablespoons of sugar or 1 teaspoon of stevia
1 1/2 teaspoons of baking powder
1/2 teaspoon of salt
2 large eggs, beaten
1 1/2 cups of milk
1/2 teaspoon of vanilla
A pint of strawberries
3-4 ripe bananas, mashed
Directions:
Prepare your strawberries by removing the stems and slicing them.
Lightly mash the strawberries with your half of the stevia or sugar.
Set aside for an hour.
In a large bowl make a dry mix by combining the flour, remaining half stevia or sugar, salt, and baking powder.
Set aside while you create your wet mix.
In another bowl, make a wet mix by mixing the melted marijuana butter, mashed bananas, eggs and vanilla.
Then combine the wet ingredients into the dry ingredients.
Preheat a skillet to medium, or 375 degrees on a griddle and spray with nonstick spray or butter.
Scoop batter onto the skillet.
Optional: you can sprinkle the pancake with several chocolate chips or even blueberries.
Reduce the heat to medium-low, or 350 on a griddle and check for bubbles to start forming.
When you see the bubble you can gently take a look at the underside and flip when pancakes look tan.
Cook the other side for a minute or so until both sides are a nice tan color.
Strawberry Banana Weed Strain Review: