Podcast – Gianni Luminati – Walk Off The Earth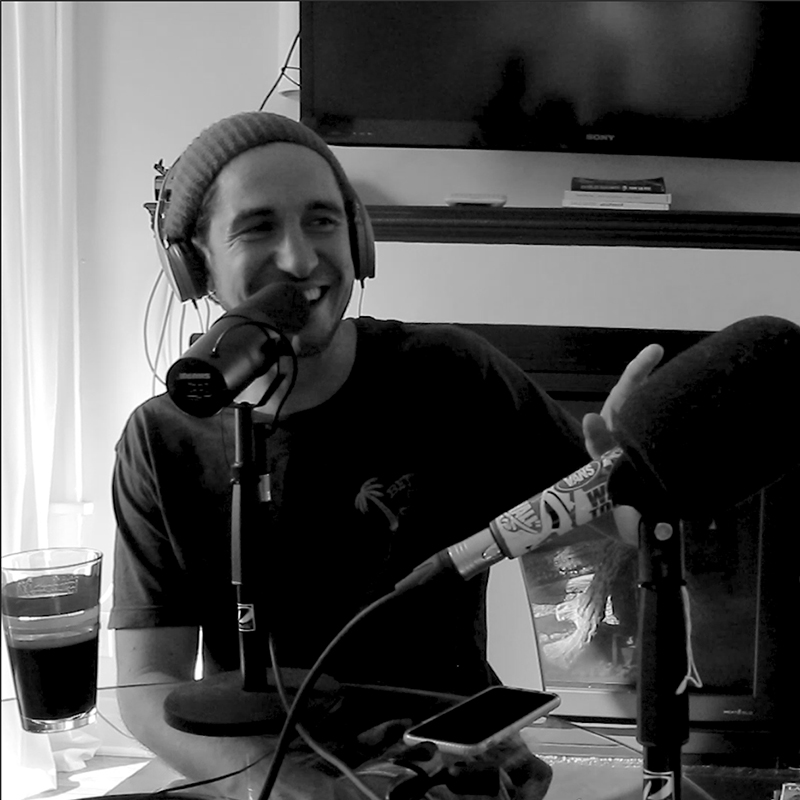 This session of Get Into The Weeds features Gianni Luminati, from the Canadian-born pop group Walk Off The Earth. They touch on a bunch of topics from how he began using cannabis, how the band found their way into fame and
You can read our synopsis of the episode below, touching on the important points and discussions raised. We've listed the specific timestamps for each venue of discussion and elaborated on the more interesting points of discussion. Of course, feel free to skip ahead to any of these points!
Gianni Luminati: Background of the Guest
Gianni is one of the core members of Walk Off The Earth coming hot out of Burlington, Ontario. With the band being officially formed in 2006, they found their big break in 2012 after some music videos of theirs went viral, most notable their 5 man one guitar cover of Somebody I Used To Know by Gotye.
Now donned with a shiny multi-platinum status and having helped direct countless videos and even more songs, Gianni links up once again with his longtime friends Ben and Bubba. In current days Gianni continues to tour with the band, write songs, direct videos, and just explore life in general.
Gianni Luminati: In depth
Back in 2010/2011 the group had played in Warped Tour to no success. After enjoying a humble period of moderate publicity, Gianni once decided to create a music video using the camera on his now-primitive iPhone 3G. A video of five people playing the same guitar is what brought them mass publicity.
They didn't think of the video as anything special, however within a few days after uploading it, it had amassed millions of views. Back in 2012 YouTube days, that was a pretty significant number.
When it comes to the topic of cannabis, Gianni didn't realize at first how it helps as a creative tool when he began smoking around 16 years old, though it did help he mentioned. However, he prefers to write down a lot of the his songs sober rather than stoned, though abstract concepts like videos ideas and such he mentions that cannabis does help.
While discussing the entertaining story of porn being found on the field of Gianni's grade school, Ben seems to have hit the laugh switch by accident and couldn't turn it off. One of the greatest laughing fits to have graced our ears, we're sure Ben got a good core workout in there.
The podcast wraps up and ends with the crew discussing crossing Canadian internal borders with cannabis and how the process of applying for a medical card works. Spoiler alert: It's really easy and worth it!
Discussion points and timestamps
1:15 – Introduction and quick discussion about the location of this episodes recording.
3:45 – Gianni's background of his music career and the moment the band took off in 2012.
8:45 – A drum cover of Eleanor Rigby being his first successful video.
10:00 – When Gianni began using cannabis and the entertaining story behind getting caught.
14:20 – The relationship between cannabis and his music career.
16:00 – How cannabis relates to a different perspective of social conscience and self-reflection.
18:50 – Accidentally using cannabis for its medical purposes, specifically its anxiolytic effects (anti-anxiety).
21:30 – Describing the social atmosphere around cannabis in the mid 90's.
24:50 – Gianni slyly insinuates that Ben abuses jerking off.
25:20 – How the band treats cannabis now and how his usage habits changed as he got older.
26:50 – How the global atmosphere is changing in regards to cannabis.
29:10 – A close call experience involving Gianni, ¼ lb of weed and being pulled over.
31:00 – Forest porn – a critical rite of passage for young Ontario kids.
33:30 – Porn scattered all across a grade school.
33:40 – The longest and greatest laughing fit we've ever come across on the show starts here.
34:15 – Still laughing.
34:45 – Laughing still.
35:00 – An attempt on preventing Ben from dying of laughter, literally.
35:30: – Still laughing
36:00 – Poor Ben. Some say his butt literally fell off.
36:45 – Border troubles even for legal cannabis holders and CBD.
40:00 – How to become a legal cannabis patient in Canada.
If you're keen on checking out of few of the groups best hits, check out the songs Rule The World, Summer Vibe, and the one that started it all, the 5 people playing 1 guitar in a cover of Gotye's Somebody I Used To Know.
Gianni Luminati's Twitter: https://twitter.com/flatshanlon
Gianni Luminati's Instagram: https://www.instagram.com/luminati/
Gianni Luminati's Facebook Fan page: https://www.facebook.com/GianniLuminatiOfficial
To follow the rest of the cast, check out Ben and Cubby's social media links below, and head on over to the Mass Nerder Podcast for the best comic and gaming podcast, in conjunction with cannabis! Of course, follow the Get Into The Weeds podcast on IG too for the latest info!
Ben Rispin's Instagram: https://www.instagram.com/benrispin/
Bubba 'Cubby' Nicholson's Instagram: https://www.instagram.com/bubbanicholson/