CBD bath bomb recipe: How to Make Easy Cannabis-Infused Bath Bombs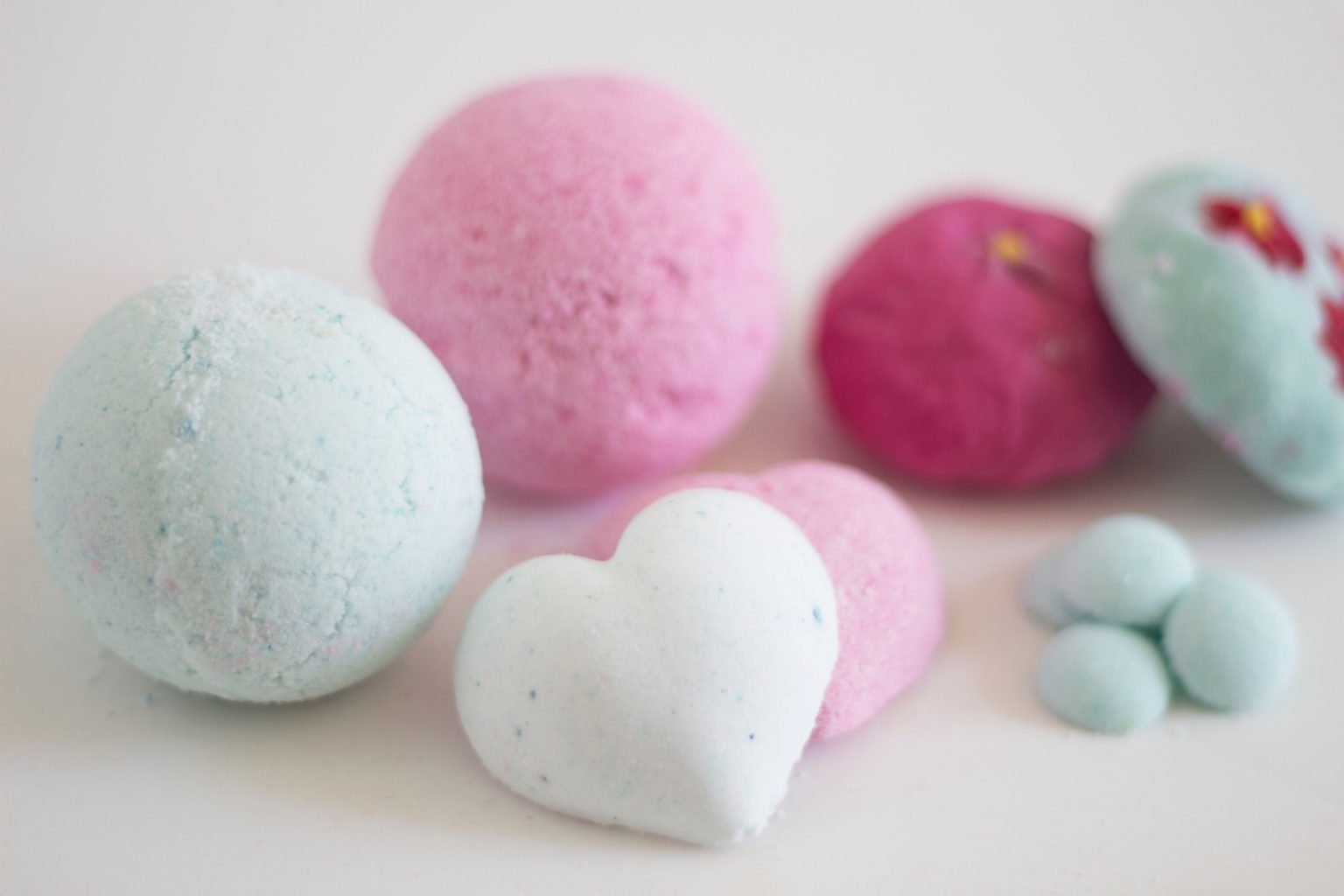 CBD Bath Bomb Recipe
Taking a shower is a routine activity. Immersing yourself into a tub filled with CBD bath bomb makes for a heavenly experience. Ever wondered, what makes the CBD bath bomb recipe immensely popular? Before you assume that dipping into a CBD filled tub is going to leave you feeling high, please read ahead. CBD oils are fully legal and they do not contain THC; the active ingredient present in weed. It is rather a non-psychotropic extract from the marijuana plant that effectively provides pain relief, cures anxiety, and reduces inflammation on being used topically. Soak into a tub infused with CBD bath bomb and benefit immensely from its miraculous and versatile properties.
How does the Human Cannabinoid System Work?
Did you know? Humans produce their own cannabinoids known as endocannabinoids. These neurotransmitters act as chemical messengers in the body. The human body is filled with receptor cells, on being activated the receptor cells send messages to certain cells notifying them about how to react. These receptors are activated by the Endocannabinoids.
An integral aspect of brain functioning is cannabinoids, and our body processes it irrespective of its source being internal or external.  That is why CBD bath bomb recipe is a highly efficient compound for treating varied illnesses. The endocannabinoid system plays a pivotal role in regulating the appetite, libido, and mood.
Potential Benefits of using CBD Bath Bomb
CBD dissolved in warm water enters the skin and reaches the bloodstream quickly. The even distribution of cannabinoid in the body creates a relaxing effect. It has several anxiolytic and healing properties like
Skin Benefits– It not only hydrates the skin by opening up all the pores but renders a glowing look to the face as well.  From acne reduction to reducing the ill effects of oily skin, CBD works as a great moisturizer.
Relaxing Effect-Several studies have pointed out that CBD bath bomb recipe does not have any side-effect neither is it addictive. It is more effective than prescription anxiolytic drugs. CBD enters the bloodstream and interacts with serotonin and dopamine the 'happiness chemicals' in our body to create a de-stressing and relaxing effect.
Alleviates Body Aches-The Journal of Experimental medicine stated that the non-psychoactive compound CBD is a new found compound for treating chronic pain. It can also treat arthritis pain, sores, muscle cramps, and aches. It is by large more effective than opioid drugs.  On being mixed with Epsom salt it improves blood circulation by removing toxins from it.
CBD has certainly been a massive game-changer in the field of self-care. Put to use the unique CBD bath bomb recipe and indulge in a soothing wellness experience.
It's no secret that bath bombs have been a hot commodity. But now, you can make your own infused with THC!
Showers are great and all. But sometimes, all you need is a nice hot bath. But what fun is a bath without bath bombs? Not only do they leave your skin smelling fresh, but they're also entertaining to watch as they fizz around. Especially when you're baked. Have you been your feet all day and your body is aching, or you just need some Me-Time? Try this recipe below we show you how to make the perfect cannabis-infused bath bomb.
"There must be quite a few things that a hot bath won't cure, but I don't know many of them." – Sylvia Plath
How to Make Your Own Cannabis Bath Bombs
Start to finish: 3+ hours (active: 15 minutes)
Yields: 1 bath bomb
Ingredients:
Bath bomb molds
2 ounces of cornstarch
2 ounces of citric acid
4 ounces of baking soda
2 ounces Epsom salt
1 ½ teaspoons of water
1 teaspoon of essential oil
¼ teaspoon THC or CBD infused coconut oil or tincture
1–2 drops food coloring or mica color powder
Directions:
Combine all the dry ingredients (except color) in a bowl. Whisk until evenly mixed.
Combine all wet ingredients (except color) in a small glass or cup.
Very slowly, stir the liquid mixture into the dry mixture, whisking as you go. If you see lots of fizzing, you're going too fast.
Once the ingredients are evenly combined, the mixture should feel like damp sand. It should stick together.
Once you reach the desired consistency, mix in the color powder (if using).
Fill each half of your mold with the mixture until it is a little over-filled.
Loosely sprinkle some more of the mixture on each half (this helps the two sides meld).
Press the halves together firmly and hold for a few seconds.
Then gently remove one side of the mold.
Place the bath bomb mold side down and allow to dry for about 20 minutes.
Let sit for a few hours (or preferably overnight) until bath bomb is totally firm
Lastly, enjoy a soothing cannabis-infused bath and let your stress melt away!