Hot Canna-Apple Cider – Try it Before the Winter is Over!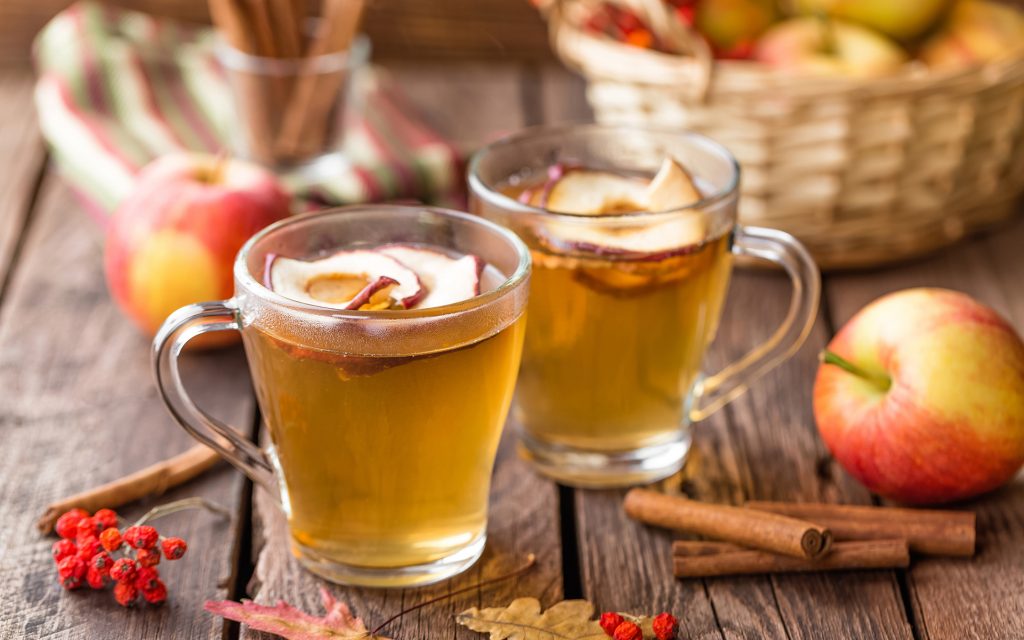 That feeling of shrinking back into a warm winter coat will have never felt so good.
This recipe has been a traditional way of bolstering the body against the chillier seasons for ages and we can see why. It works like a dream! This Hot Canna-Apple Cider will battle all the sickness before the spring kicks in. It's tangy, delicious and sure to warm and soothe the soul.
Hot Canna-Apple Cider
What You Need:
Crockpot
Cheesecloth
Tongs
Indregeaients:
8 cups of apple cider
2 cinnamon sticks
½ teaspoon of ground allspice
½ teaspoon of whole cloves
¼ cup of brown sugar
⅛ cup of a Cannabis Tincture
nutmeg (optional)
Steps:
Pour apple cider into a crockpot.
Add full cinnamon sticks.
Wrap the allspice and cloves in your cheesecloth.
Tie to secure the spices and add to crockpot.
Stir in brown sugar and cannabis tincture.
Heat on high and bring to a boil.
Reduce heat to low to keep warm.
Heat for 1 hour.
Remove cheesecloth with tongs by squeezing to release excess liquid.
Stir mixture together.
Serve topped with sprinkled nutmeg. (optional)