How to Make Kind Bud Bruschetta with THC Oil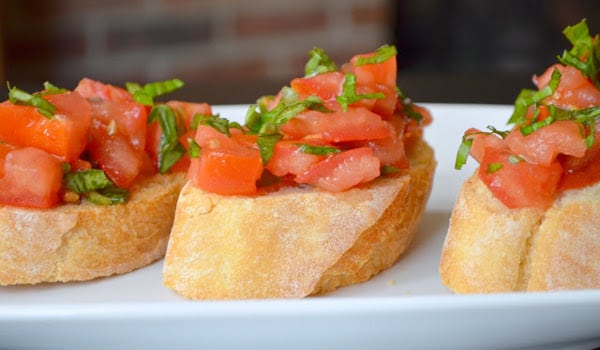 This Bruschetta has so much flavor that it will send you into overdrive.
This popular appetizer is just what you need for your next event or dinner hosting. You can have it all on your own or share it while you party. Just remember not to eat all of it yourself because you may get too high. Kind Bud Bruschetta is the best way to get all those vitamins from your garden into your body and weed into your soul. Try this recipe today!
How to Make Kind Bud Bruschetta
Ingredients:
¾ cup of THC oil
Pot Pesto
One loaf of ciabatta
8 tomatoes
3 tablespoons of brown sugar
1 clove of garlic, minced
Balsamic vinegar
1 teaspoon of Dijon Mustard
Salt
Pepper
Onion powder
Equipment:
Oven
Baking tray
Baking sheet
Mixing bowl
Whisker
Spoon
Brush
Directions:
Slice the ciabatta and arrange the sliced ciabatta on a baking sheet on a tray.
Now brush each slice with THC oil. Put the oiled ciabatta slices into the oven for 3 minutes at 350°F.
After three minutes remove the bread from the oven and place sliced tomato pieces on top of the ciabatta. Three tomato pieces a slice is ideal.
Bake again for another 5 minutes at 350°F.
In a mixing bowl, add brown sugar, minced garlic, dijon mustard, onion powder, salt, and pepper to taste.
Whisk the ingredients until smooth.
Once smooth add the balsamic vinegar and the THC oil to the mixture and whisk again until combined well.
Take out the tomatoes from the oven after the 5 minutes are up. Now drizzle some balsamic vinaigrette on top of the tomatoes.
Add a tablespoon of pot pesto right on top.
Your Kind Bud Bruschetta is ready to eat. Serve warm.
HM TIP: Add cheese to help the flavor burst. Goat cheese feta cheese or any soft cheese is a perfect option.