Best Trailers From The San Diego Comic Con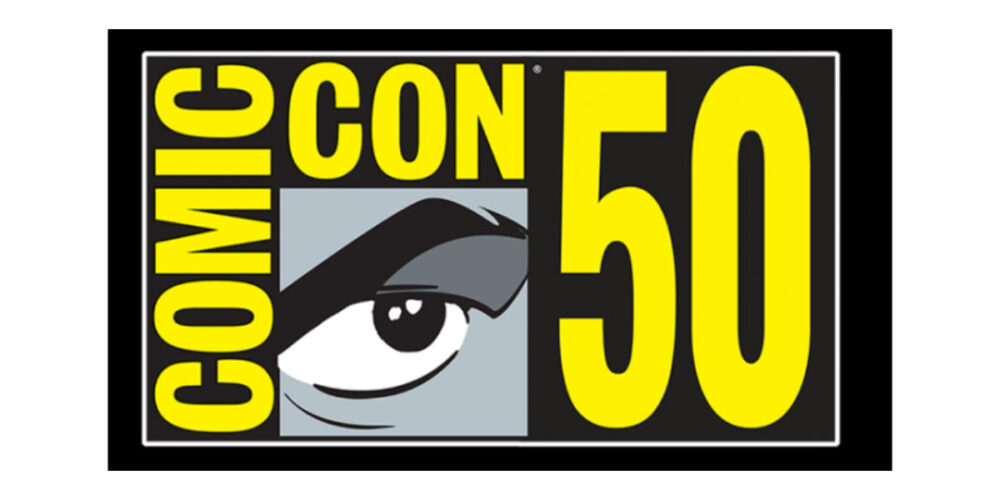 After taking a few days to catch up, here's a look at some highlights of trailers shown at the San Diego Comic Con:
IT: CHAPTER 2
Holy fuck, it looks great. Looking to build intensity off the first film, this trailer delivers a promise of greater scares and more deeply disturbing content. Although flush with striking imagery, the trailer seems to have held back the best bits for us to discover on the big screen. The return to Derry is gonna be a twisted fun-house ride for the Loser's Club. This trailer is creepy AF but maybe not as creepy as…
CATS
Off-putting and unsettling. Confusing and weird. These kitties have climbed out of the uncanny valley to assault our eyeballs. Directed by Tom Hooper (no stranger to movie musicals with his 2012 version of Les Miserables) and starring the likes of Taylor Swift, Jennifer Hudson, Judi Dench, Ian McKellen, James Corden, and Rebel Wilson. Whether or not the movie is any good, grabbing your favourite human catnip (ahem: WEED) and watching these anthropomorphic felines will likely haunt your memories (get it? GET IT?)
TOP GUN: MAVERICK
Attention, please: Tom Cruise flying a fighter jet, repeat, Tom Cruise is FLYING A FIGHTER JET. This trailer delivers pretty much everything one could hope for from a sequel of a 30+ year old absurd action movie: motorcycle racing along a runway, gratuitous oily beach volleyball scene, Maverick giving sass to authority, oh also TOM CRUISE IS FLYING A FUCKING FIGHTER JET. Enough said. Speaking of reboots…
JAY & SILENT BOB REBOOT
For Kevin Smith fans, this looks fun as hell. With heaping helpings of great cameos (Tommy Chong!), role reprisals (Ben Affleck as Holden, Jason Lee as Brodie), and self aware reboot tropes galore, this trailer offers up frivolity and absurdity at every turn. The movie will likely be clunky and clumsy, but hey, aren't we all after a few dabs?
HIS DARK MATERIALS
The fantasy series we've all been waiting for (hopefully). The HBO Series based off Phillip Pullman's trilogy books of the same name features equal parts steam-punk and Harry Potter. The trailer gleefully shows off some of the fantastical images contained in the original source material, like giant armored polar bears and elaborate airships. The casting is excellent, including Dafne Keen (X23 from Logan) as Lyra, James McAvoy as Lord Asriel, Ruth Wilson as Mrs. Coulter, and Lin-Manuel Miranda as Lee Scoresby, the brash airship captain. This series has great potential, if for no other reason than to blatantly slam the Catholic Church (check out the past controversies about the books). 
PICARD
AKA Star Trek Fan Service. So much potential in this series! After some lukewarm feelings about the rebooted movie universe and the last several TV series, Star Trek's greatest captain is back (come at me, Kirk-lovers). Data! The Borg! Seven of Nine! Hopefully this series will bring back some well-loved storylines and characters that fans have been yearning for.
CREEPSHOW
The trailer for this upcoming anthology series coming out on Shudder is pulled straight from classic 80's horror. Chock full of practical effects (care of the amazing Greg Nicotero) and classic horror actors (including David Arquette and Tobin Bell), this looks fucking badass.
WATCHMEN
You get a mask, and you get a mask, Everyone gets a mask! This new HBO Series is set 10 years after the original comic book story, examining the aftermath of the world changing event that brought the world's Super Powers (in the political sense, not the spandex wearing sense) back from the brink of nuclear destruction to focus on a common enemy. It's unclear from the trailer who the common enemy is, but if it truly is following the events of the comic book there's only one real question: Will we get to see a fake giant squid monster in a flashback?  Contained in the trailer there is an army of Rorschach's, masked law enforcement, an older Ozymandius (played by Jeremy Irons) and the return of Dr. Manhattan. Lot's of potential, but we'll all have to wait to see if it will stand up to the hype.
HARLEY QUINN
The trailer for the upcoming release of an R-Rated animated series on the DC streaming service was much more wacky and crude than you might expect. The series, with Kaley Cuoco voicing the titular character, looks funny and silly in a very self-aware way. Included in the minute long barrage of slapstick violence and cussing was a plethora of ridiculous DC characters voiced by an incredible cast of actors: Poison Ivy (Lake Bell), Riddler (Jim Rash), Doctor Psycho (Tony Hale), King Shark (Ron Funches), Queen of Fables (Wanda Sykes), and so many more. Hope this turns out as silly and weird as it looks!
Exciting times ahead with all of these properties heading our way on big and small screens alike.