Cannabis Church Files $1.1 million claim against City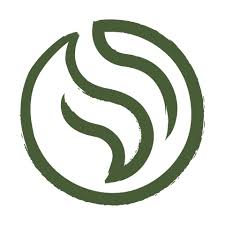 Sacred Source Sanctuary: persecuted church or illegal pot dispensary?
A San Diego cannabis church that distributes marijuana for sacrament has filed a claim against the city. This is for $1.1 million in damages after the San Diego Police Department raided their place of worship.
On Feb. 1, police raided the church, seizing marijuana, cash, and a hand-held gun.  $1,200 While sales of recreational marijuana have been legal in California since Jan. 1, those sales must be from dispensaries with a city license. And, this is something Sanctuary lacks!
Sacred Source Sanctuary – The Cannabis Church
The church, called Sacred Source Sanctuary, held a press conference this Thursday. They had a moment to argue against the city. They claim the city is breaking their First Amendment rights in there place of worship.
San Diego police department raided their cannabis church on Feb. 1st for working as an unlicensed cannabis shop. The church has filed a claim against the city seeking $1. 1 million in damages.  During the raid, officers broke equipment, damaged property and took cannabis sacrament, according to church officials. Furthermore, the charges for injuries suffered by church members and for violating state and federal law.
"They did $75,000 worth of damage to the church. And they took about 30,000 worth of inventory sacred blessed sacrament that they provide to their members," a church leader said.
The Raid and What Happened
The cannabis church says that they feel targeted because they are giving cannabis as a form of the sacrament. But this is no different than Catholics giving wine to their parishioners. In fact, they sometimes even serve minors.
"After it goes through the blessing that the priest gives in the persona of Jesus, the wine becomes the blood of Christ. So when you sip that wine you're not guzzling gallons of alcohol," Alice Dickson, a Catholic parishioner told FOX 5.
The City Attorney's office said that if the claim is denied by the Department of Risk Management. However, the Sacred Source Sanctuary has grounds to move forward with a lawsuit.