Willie Nelson's Weed Company Raises $12 Million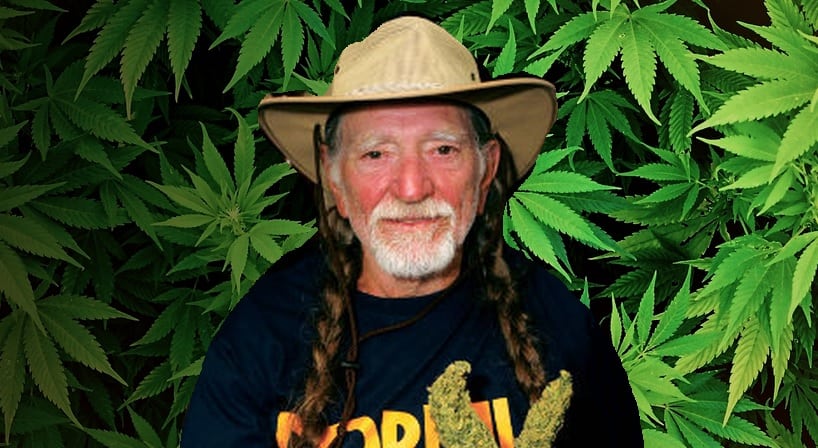 The parent company of Willie's Reserve, announced today that it has raised $12 million in a convertible note deal led by Tuatara Capital.
Country star Willie Nelson has raised over $12 million for his cannabis brand. The funding will help the brand expand into other states and brings the company's total funding to $29.5 million. In addition, GCH Inc. is planning to expand Willie's Reserve into California by the last quarter of the year. The brand is currently sold in Colorado, Washington, Nevada, and Oregon.
"We're on the right side of history," said Nelson in a statement announcing the news.
Celebrity Expansion
For cannabis companies in the U.S., expanding to other states actually presents challenges. Each state has its own rules and regulations, making it difficult to build a national brand. On a federal level, marijuana is still illegal.
But celebrity branding has become very popular. Fellow country musicians Melissa Etheridge and Band of Heathens have entered the cannabis space with marijuana-infused wine and cannabis strains. In addition, Hip-hop artists Snoop Dogg, Ghostface Killah and Wiz Khalifa all have their own cannabis brands or products. Meanwhile, TV personalities Whoopi Goldberg and Montel Williams have also made their statement in the industry.
Willie Nelson Leads the Way
When it comes to multi-state expansion, cannabis companies usually have to partner with existing businesses that hold state licenses. Willie's Reserve has used a new mode. The company has distribution partners in Nevada and Oregon. However, it also has its own distribution entities in Washington and in Colorado.
In addition, the company is careful about where it sources its cannabis from. Nelson is hoping to support the smaller farmers that he relied on prior to legalization. Meanwhile, he seems intent on leaving the details to the pros:
"Why should I grow if this guy over here, or that guy, already have it?" he told New York magazine ahead of launching Willie's Reserve in 2015.
"I haven't become all that expert on that… The way I look at it is: I'm either high or I'm not."