Does Kathy Bates from "Disjointed" Smoke Weed?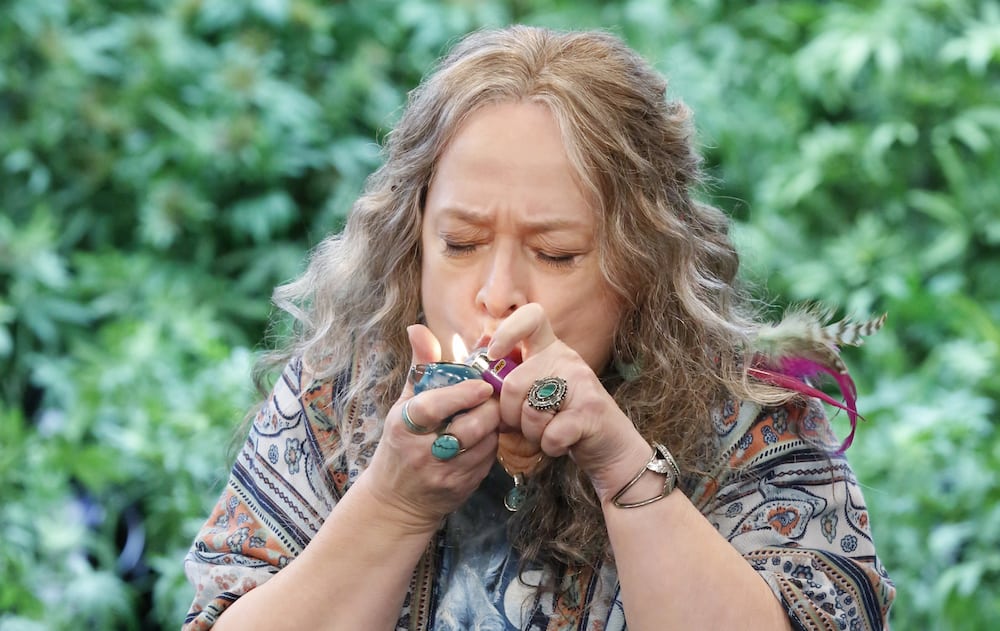 With the release of Netflix's new cannabis-centric original comedy "Disjointed," you might be wondering about the smoking habits of its star.
Kathy Bates is an actor from Memphis, Tennessee. Bates attended Southern Methodist University and immediately moved to New York City in 1970 to pursue a career in acting. In addition, Bates made an award-winning name for herself in film, broadways and soap operas. But, more currently, the actor is headlining as the star of the Chuck Lorre/Netflix original sitcom series "Disjointed,". Doyle plays a cannabis activist and the owner of a medicinal marijuana dispensary.
And yes—this is the same comedy that Netflix created 12 weed strains for as part of a marketing campaign. But let's get back to the main topic of discussion:
Does Kathy Bates Smoke Weed?
In a recent interview with the New York Times, the award-winning actor cut right to the chase. Does she smoke weed? Her answer? A very blunt and very earnest "yes."
"I've had a prescription for some time for chronic pain," Bates explained. "I've really become a believer. I find it just as, if not more, effective than other pain relief."
Bates started consuming medical weed regularly after being diagnosed with breast cancer in 2012. It helped with recovery which she states is very painful. Also made sure to state that while she enjoys weed, she keeps it separate from her professional life. "I don't smoke when I work," she emphasized. "That to me is unprofessional." She also professed her views on cannabis legalization, which she fully supports.
"I do and even more so now that I've become more educated about what its properties are," she said.
"And you see how it's helping people like the partner of our cannabis consultant (for the show 'Disjointed'), who has cerebral palsy, or the Gridiron Cannabis Coalition, a group of football players I met who were suffering from different head injuries. It helped them tremendously.
Trailer for "Disjointed"