5 Celebrities Who Love Weed…Surprisingly.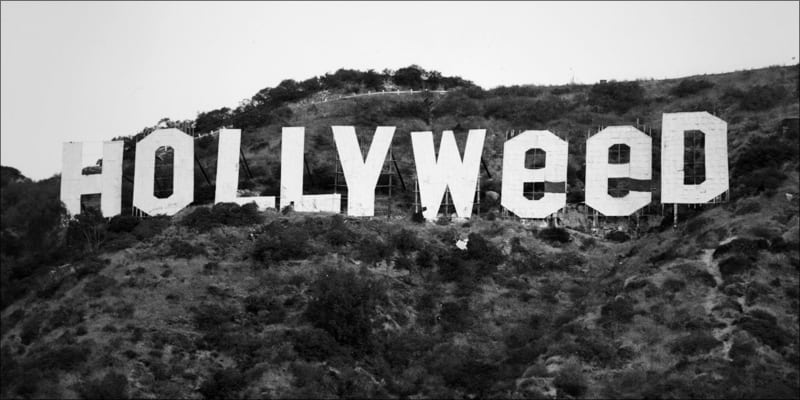 From Presidents to pop stars, marijuana brings people together. And in the post-truth era, we can all be thankful for that.
Celebrities love their weed. In fact, many of them aren't afraid to show it off. From rocking pot leaf t-shirts to smoking in public, celebrities enjoy showing off their love for Mary Jane. Although we are familiar with cannabis enthusiasts like Snoop and Rihanna, here are some other surprising pro-cannabis celebrities that have professed their love for marijuana.
Bill Maher
When writing an op-ed for Rolling Stone, pot-smoker Maher claimed cannabis could unite the world. Maher's vocal support for pot legalization exemplifies his largely libertarian stance. Meanwhile, there's a practical consideration: Marijuana helps him get his writing right. Bill has claimed he is a moderate smoker, only smoking a couple times a week. On the other hand, he says work is a priority and comes first but it marijuana helps with focusing on creative writing.
"I am hardly the only person in this world who finds pot to be a creative aid," Maher notes.
Jennifer Aniston
Aniston has been notoriously—and refreshingly—nonchalant about her cannabis use. Jen has been open about her fondness for pot since the early years of her stardom. In fact, she addressed her weed consumption back in a 2001 interview with Rolling Stone. From 'Friends' to 'We are the Millers', Aniston has used marijuana openly even despite critics calling her a drug addict.
"I mean, I enjoy it once in a while," she continued. "There's nothing wrong with that. Everything in moderation…I wouldn't call myself a pothead."
Morgan Freeman
Morgan Freeman has spoken about his use of weed in the past, and continues to do, seeing the benefits of its use and legalization. I mean, who would know better than the man who plays God? Like so many Americans, Freeman uses cannabis for pain relief to the nerves in his left arm, due to an injury from a car accident. Freeman still hasn't regained the full use of his left hand, which is why he wears a compression glove to prevent blood pooling. Also why he is such an advocate for the use of cannabis.
"They used to say, 'You smoke that stuff, boy, you get hooked!'" Freeman said, while laughing.
Natalie Portman
Staring in "Your Highness" as a mysterious warrior, the medieval comedy promotes weed. Plus, she stars alongside James Franco and Danny McBride. Although she has recently said, she no longer smokes due to "being too old", she still has her sites on producing and starring in 'Best Buds'. She will play a bride-to-be who blows off her wedding for a marijuana-fuelled road trip to San Diego with her two best friends.
'I love stoner comedies. I smoked weed in college, but I haven't smoked in years,' she has told Entertainment Weekly.
Woody Harrelson
Aside from considering himself an active pot smoker, Harrelson has also been an active protester against America's marijuana policy. In fact, Woody Harrelson smoked marijuana during a dinner with Donald Trump because he couldn't cope with his constant chat about money. Although Woody no longer uses marijuana, he is still heavily involved in education and advocacy. Woody revealed that he gave it up because he found it was clouding his mind.
"I do smoke, but I don't go through all this trouble just because I want to make my drug of choice legal. It's about personal freedom. We should have the right in this country to do what we want, if we don't hurt anybody. Seventy-two million people in this country have smoked pot. 18 to 20 million in the last year. These people should not be treated as criminals."
Jim Belushi
Belushi has been smoking since he was a teenager. "It must've been really good pot because I don't remember," he says. Belushi is an actor, comedian, and musician, and the owner of his own weed company. Belushi looks to spread the word about using cannabis as medicine, and he hopes to make it affordable to everyone. Belushi didn't initially think that he would grow weed on his farm, but the year he bought it, Illinois legalized cannabis. He has since grown to love his craft and isn't looking to switch any time soon.