Cannabis Massage Oil: The Easiest Recipe of All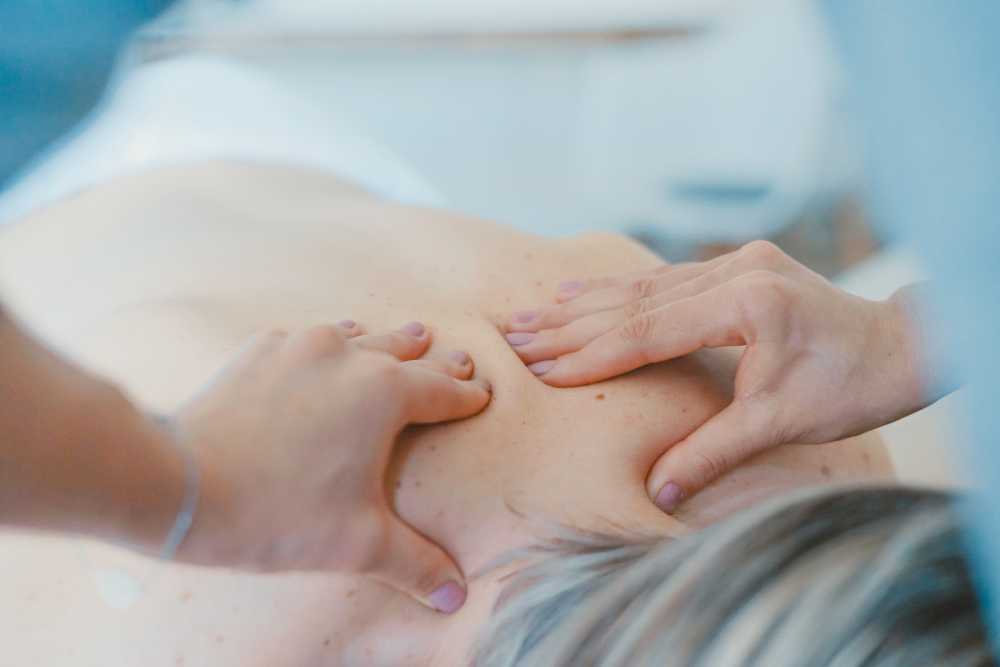 Cannabis massage oil becomes more and more popular and used by people at home and also by professional wellness salons where this plant is legal. However, it's not only used because cannabis is today's most popular, controversial plant. It is used because it delivers real benefits to the person being treated with it. The skin, the internal organs, the overall mood, and wellbeing are all greatly improved by it.
Instead of going into a wellness center in order to get a cannabis massage oil therapy, you can have that luxury in the comfort of your home. Even making the highest quality cannabis oil (which I would recommend if you want the full benefits) will cost you less than getting massaged with cannabis massage oil regularly at the spa.
Now, talking about benefits, they are quite numerous as per every use of this plant. Let's be honest, marijuana is a pretty wonderful plant that heals your body and your soul from within. So, speaking of benefits, the way you use the plant matters the most because it affects your body differently, and you have to try it to believe me. This is why I've comprised a full list of using cannabis massage oil at least twice a week for a prolonged period of time. And the best part, you can even make your cannabis massage oil edible. How awesome is that?
So, before starting with the recipe, here are the things you need to know about cannabis massage oil.
What Is Cannabis Massage Oil and Why Use It?
When you use the cannabis massage oil topically instead of ingesting or smoking it, it acts mainly through skin absorption affecting your muscles, skin, and closest organs. Its relaxing properties will feel much nicer when applied by another person as a part of a full body massage. As mentioned, cannabis massage oil won't get you high, however, some do feel a slight buzz overall their body. Especially when a large amount of it is used over the entire body.
The cannabis massage oil can be made very easily and you don't need special kind of equipment or anything of that sort. What you do need though, is some creativity when mixing it with other essential oils which have their own benefits as well. Now, onto the promised list of benefits followed by some nice recipes below.
The benefits
Because applied topically, the cannabis massage oil will act as a fast pain reliever for both chronic pain sufferers, and for those who get muscle cramps often. You would be amazed by the amount of relief you will get if you apply it after your usual workout in the gym or your morning jog. You will not experience any muscle pain or soreness whatsoever.
Great news for those who endure long sleepless nights as well, have your partner massage you with some cannabis massage oil and you will sleep like a baby till the next morning. Also, people have noticed major improvements in their anxiety levels when they applied this oil on their chest before starting out with their normal day. Depression is another condition it is able to act positively upon when applied on the forehead, chest, and neck.
How To Make The Cannabis Massage Oil?
In order to make this magic potion successfully, you will need a few ingredients you can find in your local health store or even a market. I would go with the edible version of it because that way you know it is completely safe to use on anyone. However, below I have included a couple of additional cannabis massage oil versions that use essential oils as well. Read on and pick what suits you best.
Edible cannabis massage oil recipe
In order to make this oil, you will need to get an edible but neutral-tasting oil such as almond oil, coconut oil, olive oil, and the like. Make sure all the oils you use are cold-pressed because that way they contain the most benefits and nothing is lost in the process as opposed to using heat to press the oil. Also, the weed portion used for this needs to be as clean as possible and can be hash, a raw flower, kief, or a THC distillate or a CBD concentrate or another form of pure cannabis as per choice.
Start by putting one gram of finely ground flower per 30 grams of oil in a sous vide bag. If you have decided to use some of the aforementioned concentrates then you should use a quarter of a gram for 120 milliliters of oil. Pro tip: If you go with coconut oil as your carrier edible oil your hands get neither sticky nor dry when rubbing it on the skin. Seal your sous vide bag well and put it in a 90 degrees Celsius or 200 degrees Fahrenheit boiling hot water for 1 hour and 30 minutes.
Strain this mixture well and let it cool aside. When it has cooled enough for handling it is ready to be used as a massage oil. You do need to dilute it slightly though because this 120 ml of concentrate hold approx. 400 milligrams of cannabinoids. So, you can dilute with about 90 grams of your edible oil of choice.
Additionally, using some edible flavoring oils that are used in cooking will improve the experience overall as well as the smell. Just imagine, coconut-based cannabis oil with a tiny glaze of candy flavoring oil will sure taste and smell like cake batter.
Storage tips

Glass jars work best to preserving the goodness of your oil. Make enough to use within a 30-day period or you can even freeze it to use it later on.
Essential oils-based canna oil recipes
As promised, here are few more recipes that use essential oils. Not edible, but this cannabis massage oil will do wonders for your mental state as essential oils have their fair share on aromatherapy.
Romantic Allure:
4 drops of orange essential oil
6 drops of sandalwood essential oil
3 drops of patchouli essential oil
2 drops of ylang ylang essential oil
60 ml of the canna-based oil you just made in your sous vide bag
Feminine Vibes:
1 drop of rose geranium essential oil
2 drops of bergamot essential oil
4 drops of lavender essential oil
60 ml of the canna-based oil
Masculine Potency:
2 drops of orange essential oil
3 drops of cedarwood essential oil
1-2 drops of frankincense essential oil
4-6 drops of sandalwood essential oil
60 ml of the canna-based oil
Enjoy and let us know what is the first recipe you tried, and what have you experienced.