Cannabis Caramel Cashew Squares – A Great Party Dessert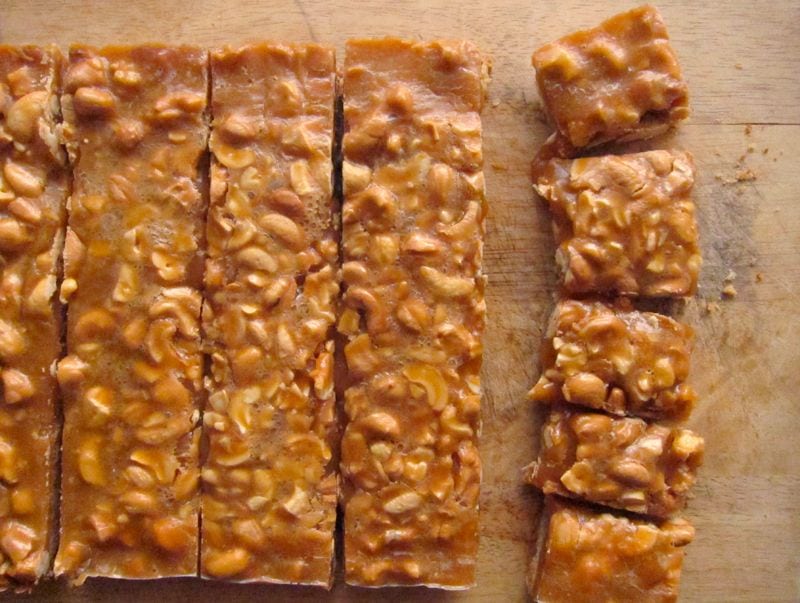 This delicious bar cookie features a sweet cannabis butterscotch cashew topping.
This recipe is topped with salted cashews and gooey caramel. It is rich, sweet and includes cannabutter! Cannabis Caramel Cashew Squares are an effortless dessert and irresistibly delicious. Warning: Bet you can't have just one.
Cannabis Caramel Cashew Squares
Ingredients:
Crust:
1/3 cup firmly packed brown sugar
4 tablespoons butter (2 cannabutter, 2 regular)
1 cup all-purpose flour
1/4 teaspoon salt
Topping:
1/2 cup butterscotch-flavored baking chips
1/4 cup light corn syrup
2 tablespoons cannabutter
1 cup chopped salted cashews
Directions:
Heat oven to 350°F.
Place brown sugar in medium bowl.
Add 4 tbsps of butter and mix with brown sugar in a blender until it resembles coarse crumbs.
Add flour and salt. Mix well.
Press mixture onto bottom of the ungreased 8-inch square baking pan.
Bake for 11-13 minutes. And let set.
Melt butterscotch chips, corn syrup, and 2 tablespoons cannabutter in 2-quart saucepan over low heat, stirring occasionally.
Remove from heat. Stir in cashews.
Pour cashew mixture over the crust.
Continue baking for 8-10 minutes or until it starts to bubble.
Set and cool completely.
Cover; store refrigerated. Cut into bars.