10 Best THC Vape Pens
Are you tired of the old method of smoking and want to get something trendier? The best vape pen for cannabis oil is changing year in, year out, with significant improvements in the design and marketing of the products.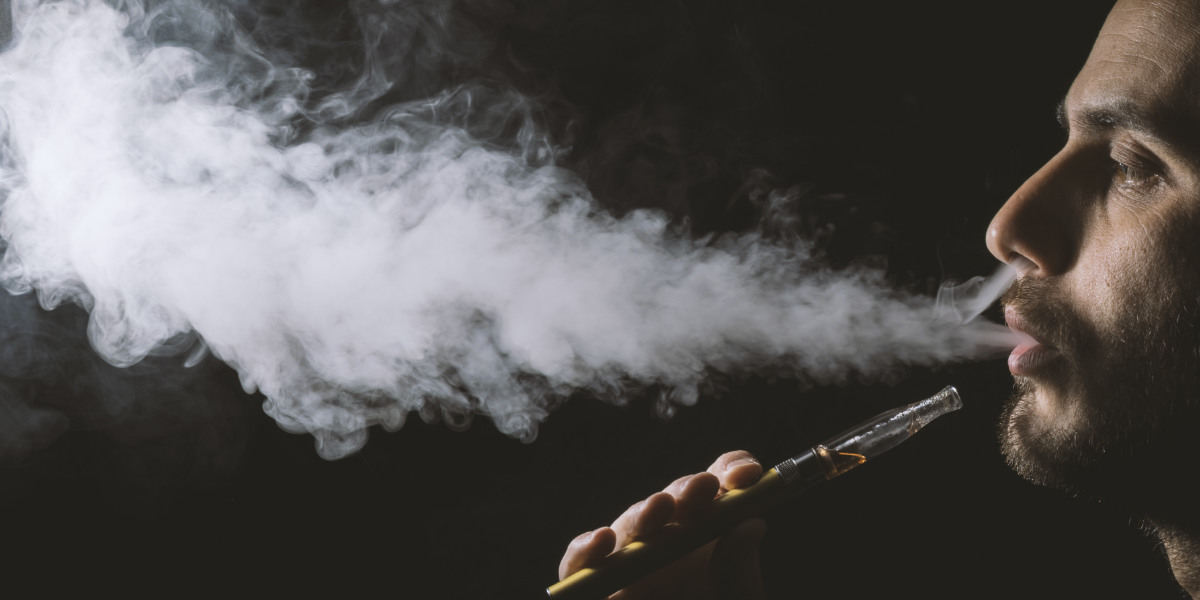 Are you tired of the old method of smoking and want to get something trendier? The best vape pen for cannabis oil is changing year in, year out, with significant improvements in the design and marketing of the products.
The term THC Vape Pen may be new to some people, but it is just a modification of the popular e-cigarette. It is not until recently that cannabis users realized they could use e-cigarettes to consume cannabis for a better vaping experience. This realization took enthusiasts a step further and became the foundation for the THC vape pens.
THC vape pens are pen-like devices that are designed specifically for the vaping of cannabis solutions and oils. Since they are simply modifications of e-cigarettes, they serve the same function. They are referred to as pens because they resemble a pen with a mouthpiece.
General Features of Vape Pens
Weed vape pens are dry herb vaporizers and are compact devices with LCD screens that can be viewed when adjusting the temperature. They utilize ceramic heating chambers or stainless steel to vape herbs.
They are operated with lithium mAh batteries and generally have a button that is used to adjust temperatures. Most of them also have precise temperature adjustment where the temperature can be set to a certain degree.
Finding the best vape pen might prove difficult as there are so many of them in the market. In our guide, we will take a look at the 10 best THC vape pens, highlighting their features to help you make an informed decision when buying one.
1. Dr. Dabber Aurora
It is no doubt that intellect surpasses the beauty, and that is what you get with the Dr. Dabber Aurora. If you are looking for the best vape pen, this is one that you might want to go for, despite not having that aesthetic appeal. The most important value of the vape pen is that it functions more than it appears. It is just what a newbie might consider having for these reasons:
It is very convenient to use

It converts at a lower temperature when compared to other vape pens
It is very easy to charge due to its portable magnetic charger. You can take the battery out and then plug it in to the USB adapter. It is also quite affordable; one of the reasons why it is recommended to newbies who might not want to spend much on the more expensive vape pens.
2. O Pen Vaporizer
The O Pen Vaporizer is a modified version of the Brass Knuckles. It is a high-quality vape pen with bigger holes than the previous designs. It makes use of a CCELL cartridge that works in combination with 80% THC distillate which, when mixed with the sweet terpenes in the vape oil, gives the best taste and the best sensation during vaping.
3. G Pen Nova
The G Pen Nova is categorized as one of the best vape pens because of its ease of use by both experts and newbies. It can also be used with both dry herbs and liquids. In addition, enthusiasts adore it because of its dual usable vape tank which can be switched from one option to the other.
The ceramic coils in the tank give optimum heating for the best vaping experience. It is super convenient because of its stirring tool at the mouthpiece, which allows for direct loading of liquids.
4. Atmos Jewel
The Atmos Jewel is ideal as a gift to friends and loved ones. The kit includes the following:
A silicone dry herb vaporizer holder

Vape lighter

Ceramic heating chamber

Type B USB charger
It has an ultra-sleek design that can be used discreetly and comfortably anywhere. The heating chamber allows for portable puffs and big pulls. The vape tank is designed to hold more oil than most other vape pens, and to maintain the right consistency for all your favorite dry herbs.
5. Khan Vaporizer
The Khan Vaporizer designed by Mig Vapor is a compact device that features a top-loading chamber with an LED screen located at the base. It fits well in the hand, and its Pyrex glass mouthpiece fits perfectly over the heating chamber. It is designed with an aerospace aluminum body and an isolated air path that keeps fresh air flowing.
This vaporizer pen can hold as much as 0.5g of dry herbs and with its one-click power button, it can be activated at an instant.
6. Sol E-Nectar Collector
The Sol E-Nectar Collector is designed to vape dabs as well as other solid herbs. It also features a 2-in-1 function and is designed with 2 different atomizers. The 1st atomizer can be used as a compact, on-the-go e-nail, which uses a top-quality ceramic tip for vaping.
It has a battery which features three different power levels that can be controlled with a single button. It also has a hidden compartment in the unit used for the storage of concentrates. The battery capacity is 400mAh.
7. KandyPens Rubi
The KandyPens Rubi comes in a sleek, ultra-compact design best for vape juice and e-liquids. It is classified as one of the best vape pens because of its no-button function. You only need to fill the vape mod and start vaping.
It uses a ceramic heating element and has two airflow vents for comfortable vaping. It is just 4 inches tall and comes with an LED indicator that flashes up when the device is in use.
The device indicates the battery life for the internal battery usage. The battery can be charged with a USB cable.
8. The Pax ERA
The Pax ERA is designed to take both concentrates and oils. The pod design is not refillable, and vapers are required to reside in the legal states in order to use the pre-filled pods.
The manufacturer designs the pods and sends them to be filled in the legal states where users can purchase the containers. It is draw-activated and does not have a button. It also uses Bluetooth technology to connect with users' smartphones.
9. The Canna Blast
A product of Mig Vapor, the Canna Blast is one of the best vape pens and uses a ceramic coil with a 380mAh battery that can be charged using a USB charger. It features Pyrex glass that can hold up to 1ml of oil.
10. PAX 3
Pax 3 can be used as a dual-purpose device. With an inbuilt battery of 3500mAh, it is set to last for a very long time. This is one of the reasons why it is among the best vape pens. It also has four preset temperature settings, and it is Bluetooth compatible allowing users to download the app for temperature control.
With its conduction-heating style, the device's heat-up time to the set temperature is around fifteen seconds, and it vibrates when it is ready to vape.