How To Make Hash Oil For Vape Pen?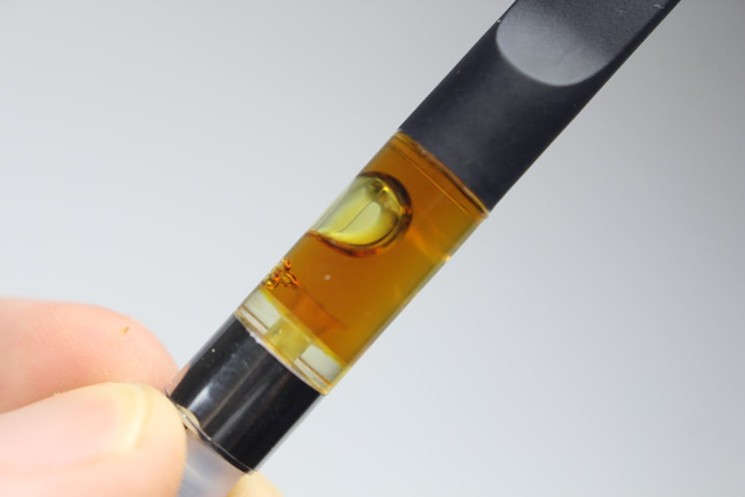 Hash oil or cannabis oil is obtained by extraction of Marijuana or hashish. Hashish comes mainly from the flowers, leaves, and stems of the cannabis plant. It is a concentrated form of the plant containing many of its resins and terpenes.
Hash oil is usually consumed by smoking, vaporizing or eating. Hash oil is sometimes sold in cartridges to be used with pen vaporizers. Therefore knowing how to make hash oil for vape pen is a must-have skill for every consumer.
A Vape Pen
 A Vape pen is designed to be used in vaporizing cannabis oils and distillates. The name pen is used because of its resemblance to the traditional pen. The main parts of a vape pen are batteries and cartridges.
There exist different styles and versions of vape batteries and hence consumers who love hash oil have a wide range to choose from depending on their taste and preference.
Vape pen cartridge contains a mouthpiece, heating element and as well as a chamber. The mouthpiece is activated by initiating contact with the battery.
Hash oil is stored in the chamber.
Are you a hash oil user? Then you can easily learn how to make hash oil for vape pen as opposed to buying. We can all do with some extra cash, right?
Although marijuana has been legalized in some countries, many countries still categorize cannabis as an illegal drug. In such countries, people are arrested and prosecuted for possessing the drug.
Vape pens offer discretion to the consumer and convenience especially in places where cannabis is federally illegal. Therefore, learning how to make hash oil for vape pen can help in such situations.
How to Make Hash Oil for Vape Pen
Here is an easy step by step guide on how to make hash oil for vape pen:
Items required for the process include:
A Filter
A Funnel
A Strainer
A Measuring cup
Cannabis plant material 7 to 10 grams
Alcohol
A Wooden stirring spoon
A Storage container
8-ounce measuring cup
Two kitchen strainers
Everclear, 95% pure grain alcohol
After you have acquired all the necessary materials, follow the outlined steps below on how to make hush oil for vape pens:
6 Easy steps on how to make hash oil for vape pen
Place filter, strainer, and funnel in the storage container.
Mix weed and alcohol in a measuring cup.
Stir for 3 minutes, pour through the strainer into the waiting jar. Discard plant material.
Evaporate alcohol by heating or letting it evaporate.
Pour hash oil to a storage container.
Store in an air-tight
When learning how to make hash oil for vape pen, you want to use a concentrate that is translucent. Other types of concentrate that work well are Wax or Budder. These concentrates have no plant matter and therefore produce superior vape liquid.
For better results, simply freeze the marijuana in a freezer. This will prevent the undesirable chemicals from being extracted. Set up your apparatus in an open or a well-ventilated room to avoid concentrated fumes.
Begin by setting up your apparatus or tools to catch and strain the hash oil mixture. Take the filter and sandwich it between your two strainers. Now put your strainers into the funnel and put the funnel into the jar.
I don't have a strainer, what do I do? If you don't have a strainer, don't panic as this is just straining. We all know how to strain, right?
The important thing to note when learning how to make hash oil for vape pen is that, since alcohol can dissolve chemicals, it is advisable to use more resilient and cleaner materials such as stainless steel, ceramic or glass.
After this, take the ground marijuana and pour it into the measuring cup. Take your Everclear and use it to fully submerge your weed. However, don't use too much of the Everclear as it is going to take you more time to evaporate it. If for instance, you have eight grams of weed, you may need to use about two to five ounces of the Everclear. The purpose of the Everclear is to extract THC and the cannabinoids from your weed.
Stir the mixture for about three minutes and then pour the composition through the strainer and finally into the jar. At this point, the cannabinoids and the alcohol have dissolved in the jar. You, therefore, need to boil off the alcohol to obtain pure hash oil. To do this, heat the mixture at low temperatures (174F- 230F). This should, however, be done in an open area as strong alcohol fumes may interfere with your health. If you notice some bubbles, then it means your alcohol is evaporating. Continue heating until the bubbling stops. At this stage, all the alcohol has evaporated and what you have is pure hash oil. Simple, right?
Uses of Hash Oil
It is important to learn how to make hash oil for vape pen, not only for recreational purposes but also because of its medicinal value.
Medicinal uses of hash oil
People across the globe have been learning how to make hash oil for vape pen for its many medical uses which include:
Pain reliever for various ailments.
Treatment of some health conditions such as:
Seizures related to epilepsy
Slows Alzheimer's disease
Improves heart conditions
Treats bowel inflammation conditions
Reduces glaucoma
Recreation purposes
As we have already mentioned, hash oil can also be used for recreational purposes. However, cannabis is still illegal in many countries and hence the need to consume weed without drawing too much attention. For this reason, people have been learning how to make hash oil for vape pen as it gives them the freedom they so much desire.
Reasons Why You Should Learn How to Make Hash Oil for Vape Pen
It is easy to make, takes about 15 minutes only.
It has a long shelf-life, can be stored for up to 1 year.
It is used as a pain reliever.
Save on time and money.
As you can see, it is very easy to learn how to make hash oil for vape pen. If you are a cannabis enthusiast, you should strive to learn how to make hash oil for vape oil as it not only saves you money but also allow you to enjoy consuming your favorite marijuana strain.
In addition, if you live in a country where it is illegal or it is hard to come across hash oil in the stores, then knowing how to make hash oil for vape pen will come in handy.