5 Cannabis YouTube Creators You Should Follow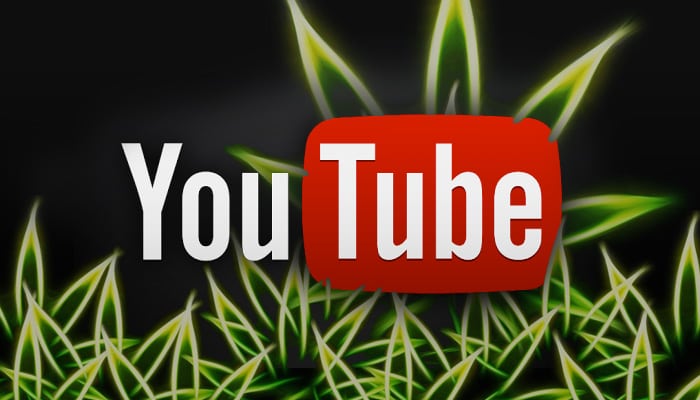 Whether you're looking for someone to smoke with or need to improve your joint rolling skills, YouTube – and these YouTubers have – your back.
CustomGrow420
Of course, the number one spot belongs to one of the most enthusiastic potheads on YouTube, CustomGrow420. This guy has over 1 million subscribers for a reason. From an epic smoke sesh with The Game to a virtual experience of what it's like to buy an ounce of weed from a dispensary, Jolie and his creative content will keep you entertained for hours. if you haven't already been watching him, make sure you subscribe today.
Bubbleman's World
If hash is your thing, then you need to check out Bubbleman's World. With over 20 years of experience in the green scene, Marcus certainly knows a thing or two about cannabis. From wake and bake sessions to "Hash Church" discussions on Sundays, you will learn all about extraction techniques and current events. His videos are definitely made for long days in at home with friends.
StrainCentral
One of the most upbeat and passionate cannabis connoisseurs of YouTube is Josh from StrainCentral. You may have seen a few of his videos before online. But in case you haven't, you can expect nothing less than fun, high-quality content with this guy. Whether there's a product you want to know more about or just need an awesome dude to smoke with, Josh has your back.
SilencedHippie
Need a chill, laid-back WeedTuber to watch while you toke? If so, then there's no better person than Sasha, aka SilencedHippie. When she's not tye-dying and creating other unique treasures, she's producing amazing content. In addition, her how-to videos smoke sessions in nature keep you watching more.
Haley420
For product reviews, crazy smoking challenges, and how-to videos on how to purchase legal pot, Haley420 is your answer. When it comes to the marijuana, Haley is down for it all. From guzzling down weed lean to inhaling 100 hits like a champ, her videos prove that there's no amount of THC that she can't smoke