The Rise of Action Bronson: Chef, Rapper, Cannabis Enthusiast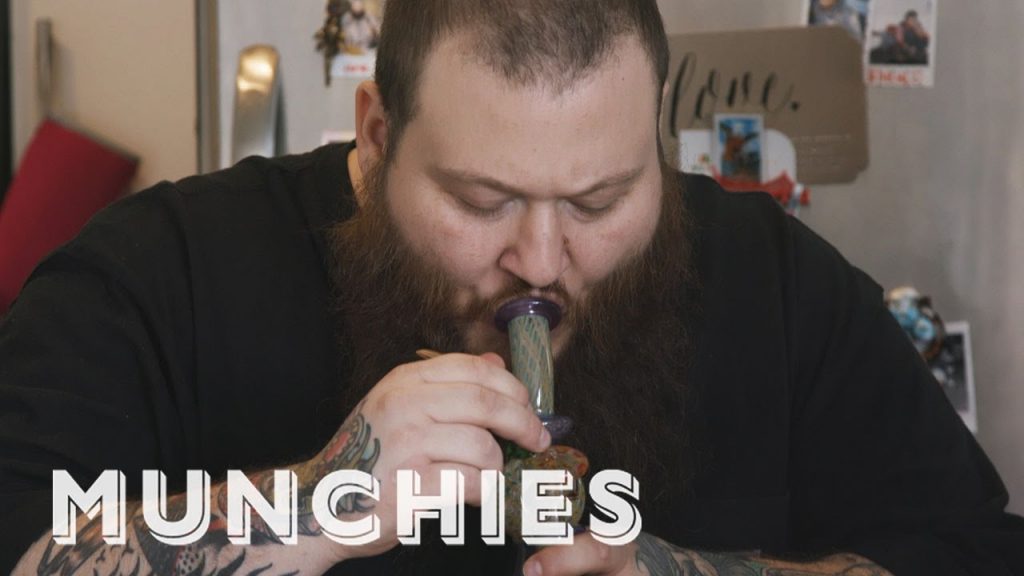 From a chef to a rapper, to cannabis enthusiast, Action Bronson now combines all of his talents into one vibrant personality.
Sitting in front a table full of hand-made glass rigs valued in the thousands, Action Bronson now has a very liberal opinion on modern art. In the above video, Bronson says,
"sometimes you can have beautiful paintings on the wall, you can have all these beautiful sculptures. But if you can't smoke out of it…What the F$%# does it matter?"
Truer words were never spoken, but this onscreen personality didn't begin as a full-fledged cannabis-enthusiast.
Action in the Kitchen
Action Bronson was born as Arian Asllani. At an early age, he worked as a Chef in Queens. From there, he created a youtube channel called "Action in the Kitchen," which had great early success.
After an accident in the kitchen left him with a broken leg, Action turned to hip-hop. With hit-songs and an energy on-stage categorized at heat level "supernova," Action has taken the underground hip-hop world by storm. He has released hit songs with Chance The Rapper and many other names in the game.
Action Bronson has cultivated a huge fan following. Besides being one of the major advocates of 'dab' culture, Bronson is also known for his love and experiments with marijuana. A true cannabis enthusiast, Action even has a show where he smokes weed with celebrities and artists while watching the show "Ancient Aliens."