10 Hilarious Tweets About Weed Part 3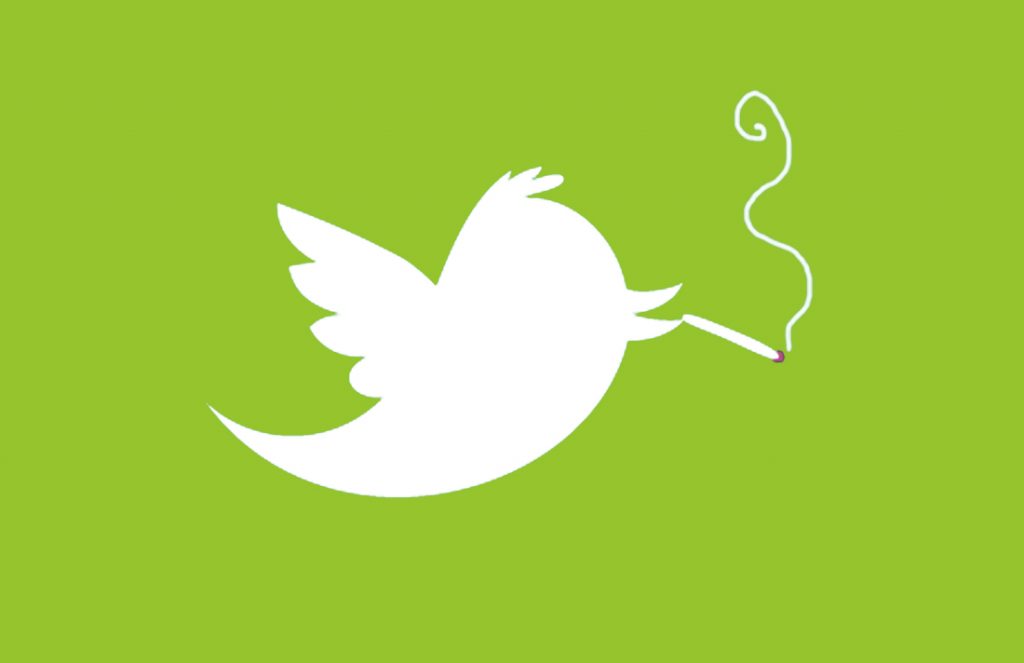 What better way to enjoy your high than with 10 hilarious tweets about weed that will make you laugh so much you'll get an ab workout?
Scrolling through Twitter can be one of the funniest activities to do while high. The world is full of hilarious people, who often times don't work in entertainment or comedy at all. That's what makes Twitter is such a great place because Steve from Arizona with 450 followers might actually be a heck of a lot funnier than most of the professional comedians out there. A platform is a place for regular, ordinary people to voice their thoughts and, often times, it's hysterical.
On the other hand, there's A LOT of garbage out there. If we're being honest; giving everyone on the planet an opportunity to voice their thoughts isn't always a good thing. So, we've scoured Twitter on your behalf and come up with a collection of the funniest weed-centric tweets you'll ever see. In case you missed the previous installments of funniest weed tweets, you can check part one here, and part two here.
I just watched a documentary on marijuana. I think all documentaries should be watched this way.

— Spencer L. Hicks (@SpencerLenox) March 29, 2012
There are teenagers smoking pot in this parking lot I'm gonna throw an ax at them I bet you they get so paranoid

— AmberTozer (@AmberTozer) June 9, 2015
My mom found out that I was smoking the weed and she told me to "pack my bags" LOL it's called a bowl mom and it's already packed

— Wile E. Peyote (@mattytalks) October 12, 2012
Me: If male twins & female twins from separate families procreate will their kids look the same?

Guy: I can't sell you anymore weed.

— Mike Primavera (@primawesome) August 10, 2016
They say Marijuana is a gateway drug? To what? Taco bell?

— Because I'm a Guy (@CauseWereGuys) March 25, 2015
people who celebrate 4/20 already smoke pot every other day i don't make up a holiday for jerking off & crying in the shower wtf

— mustard (@nice_mustard) April 20, 2012
FUN GAME: go to your stoner friend's place today and KNOCK VERY LOUDLY ON THEIR FRONT DOOR.

— Frank Lowe (@GayAtHomeDad) April 20, 2015
Don't really smoke weed but I assume a "body high" is similar to the feeling one gets watching a Nancy Meyers movie.

— DC Pierson (@DCpierson) March 8, 2016
people who say dogs are loyal obviously never met my pug Jerome who got himself a new weed dealer on the other side of town

— Fred Delicious (@Fred_Delicious) September 25, 2016