Police Chief Allegedly Caught Smoking Weed On Camera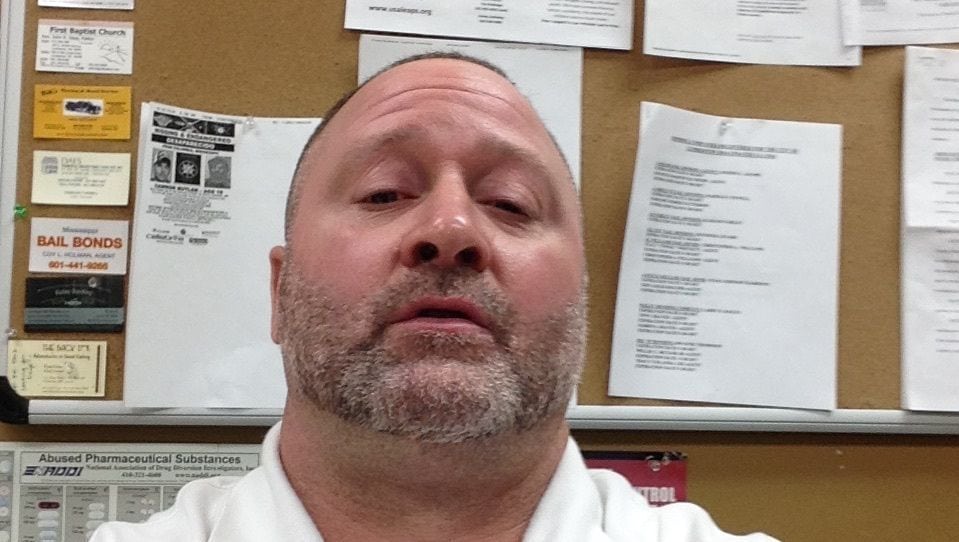 A police chief has been caught smoking weed on camera and has now resigned.
Most of the time, police officers are the ones busting people for cannabis. But now, a Mississippi police chief was caught smoking weed on camera. And now he knows what it feels like to be on the other end of prohibition laws.
Police Chief Suspended
WDAM-TV 7-News, Weather, Sports-Hattiesburg, MS
According to local news outlet WDAM in Lumberton, Mississippi, a video has surfaced showing what appears to be Police Chief Shane Flynt smoking weed. In addition, he is smoking out of a broken bowl and drinking beer. At one point in the video, Flynt even bragged about being a cop who loves weed.
"If this ain't no cool shit," he said in the recording. "Who the coolest here? Me! I'm the coolest here. I'm the only chief of police in Lumberton that likes to smoke weed."
The man in the video is wearing normal "Joe" clothes. However, in the footage, there appears to be a police uniform hanging up behind him. So, it is unclear exactly who filmed the video and it's also unclear who leaked it. However, authorities think it may have been filmed sometime last winter.
In mid-February, Chief Flynt was suspended with pay. At the time, city leaders and the mayor said the suspension was for personnel matters. But it now appears that it may have had something to do with the weed-smoking video. Furthermore, Flynt submitted his resignation, but it was not accepted. He remains on suspension as officials investigate the video further.
It's Not so Easy
It appears that Flynt has not been disciplined beyond the suspension. In fact, it appears that no legal actions have yet been taken against him.
Naturally, the video has spurred a range of responses from city leaders. Many are disturbed by what the video depicts. Mayor Quincy Rogers called the footage,
"quite disturbing," and said he was "still trying to get over this video."
Others are more understanding of the matter. "I currently support the police chief, yes I do," board of alderman member Jonathan Griffith told reporters in Lumberton. "Everyone in life makes mistakes. And, so, it is our intent to make sure we investigate this matter properly."
Even Flynt has weighed in. The suspended police chief allegedly caught smoking weed on camera took to Facebook to publish a statement:
"Please know that one video, one mistake, does not define the person I am, my moral or ethical values," he wrote. "Just a thought. Where would we all be if we all had hidden cameras in our home? What would our neighbors, preachers, co-workers, friends, etc., think of our conversations?"
Ultimately, the entire drama can certainly be viewed as yet another instance in which prohibition creates problems where there otherwise aren't any. Furthermore, it shows how police officers can run by different rules. And who knows, maybe if cops get a taste of their own medicine more of them will get on board with legalization.
Nevertheless, Flynt should consider himself lucky. He's on paid leave for doing the exact same thing that millions of others have. Especially poor people and people of color.