Mass Nerder's Trip to Fan Expo Canada 2019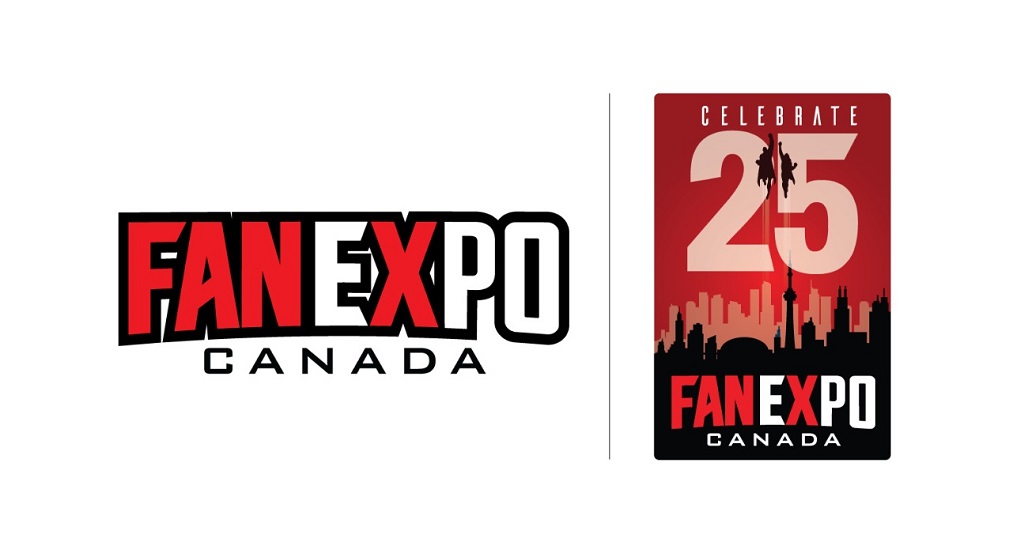 Fan Expo Canada – now celebrating 25 years! –  is the largest event of its kind in Canada. Thanks to the wonderful people at Conspiracy Comics, Ally Blundy and myself – co-hosts of Puff Digital's Mass Nerder Podcast – got to partake in this weekend's events.
I ventured out of Bong Mansion feeling great and made it to my train with a whole two minutes to spare. One of my favorite parts of Fan Expo every year is seeing all of the Cosplayers in full costume ride the train. With everyone's excitement in full swing, the laughs and fun are in abundance. What makes my ride every year is that I always seem to sit near an older couple who are confused as fuck to what is happening. Ah, the conversation between a bewildered elderly couple seeing a man in a full fox costume having a conversation with Leelo from Fifth Element is music to my ears.
I got off the train at Union Station with an army of nerds and we made our way to the convention center. I love entering the building for the first time, just like a sports game, or a concert. The energy you feel being surrounded by thousands of like-minded individuals ready to have a good time is intoxicating. But with no gameplan to follow, the overwhelming feeling of what to do first quickly comes over me. Luckily the Fan Expo veteran, Ally Blundy in her "Casual Sue Storm" Cosplay, found me and knew exactly where to go first; to play the demo of her most anticipated game, Borderlands 3.
The Borderlands 3 area was packed as they handed out free masks to everyone in line to play the demo, as well as a large photo setup. Ally was in her element as she jumped for joy. She lined right up and got in to play the demo and, suffice to say, she is still happy with her pre-order decision.
As for me, I looked around at the other demo events such as the Playstation area, when suddenly I saw it – a red shining beacon of hope calling out for me with those white beaming letters that spell Nintendo (but clearly mean "Play me, Cole"). I made my way over to see what demos the booth had. Smash Bros, ok cool, Luigi's Mansion 3, ok getting better…The Legend of Zelda: Link's Awakening…holy fucking shit, I am in. I peered at the line to determine how long the wait could be; "doesn't look that long." I jumped into line with excitement and an hour later I got to play the demo! Ok, my line assessment skills could use some work.
The game, "Link's Awakening," is a remake of the GameBoy classic and was fantastic. The game completely captures the spirit and feel of the original, and I felt like I was a kid again playing this game for the first time. I even got caught on one of the first puzzles that everyone else breezed by…classic. If you have never played this classic Zelda game, I highly recommend checking this game out.
The gaming section was great, but it was time to move on to the next thing; finding our friends from Press X to Get High, BeN64 and Snake the Jake. After exploring the sea of cosplayers, celebrities, and celebrity cosplayers, we found our friends chatting with and charming the crowds as they do – even getting a few pictures with some fans of their show and Bong Mansion!
Next was my favorite part of Fan Expo; shopping for bargains. The expo has loads of vendors to choose from, offering almost everything you could think of in the fandom community, from commercial goods to the greatest art and comics in Artist Alley. Ally and I both scored big with her finding that elusive Frankenstein PoP Figure and me finding the books I have been on the hunt for. All in all, it was a very successful trip through the many aisles of fandom.
We may have not joined in on some of the events or the celebrity panels but we got to do exactly what we wanted to do; wander around, meet and talk to some great people, hunt for some good bargains, and just genuinely have a good time. But that is what is great about this event. There is so much to do that you can literally have a completely different and exhilarating experience every day of the event.
Thank you Conspiracy Comics for giving us the chance to check out the massive event. We cannot wait to see what Fan Expo Canada has in store for its next 25 years!