Man Tries To Bribe Police Officer With Weed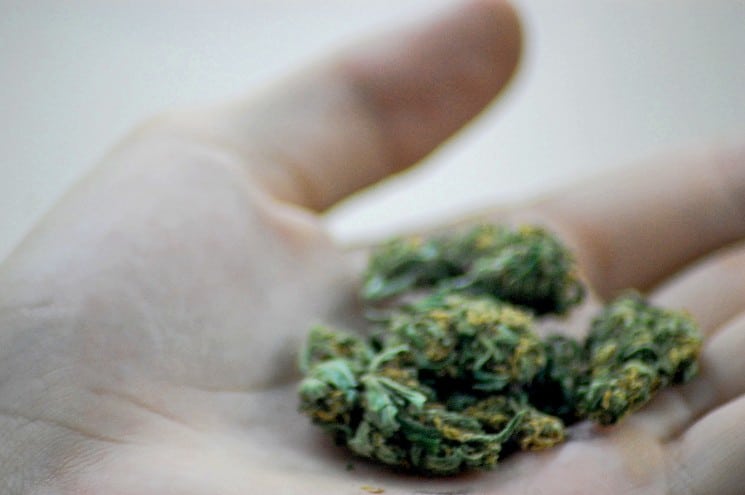 We definitely commend you for the effort. But offering weed to a police officer may not be the smartest choice.
When getting arrested, under no circumstance should one try to bribe their way out of punishment. Typically, this will only make matters worse especially if you're offering the arresting officer illicit substances. While this might seem like a relative no-brainer, apparently it isn't!
I Scratch Your Back You Scratch Mine
According to The Times-Tribune, 35-year-old Matthew Byron tried to bribe his way out of  DUI charge on Christmas night. How? By offering a Scranton officer weed. Needless to say, the policeman didn't go for it.
For that reason, Byron now faces felony charges of bribery and misdemeanor counts of driving under the influence. In addition, he faces possession of a small amount of marijuana and possession of drug paraphernalia. A preliminary hearing is set for March 29th.
The Bribe
Police were initially called for a disturbance when they found Byron asleep at the wheel of his SUV. And his front wheels of the vehicle hanging over a cement barrier. The police knocked on the driver side and ordered Byron to open the door. When he complied with the officer's request, the vehicle exhumed a strong odor of alcohol and Byron stumbled out of the car. In addition, he claimed to know one of the arresting officers, Patrolman Kyle Gilmartin, from high school. The officer vehemently disagreed.
Byron was far too inebriated to adequately perform a roadside sobriety test. The police ordered Byron to sit in the back seat of the patrol car, where they would proceed to take him to booking. It was there that the intoxicated Byron began bargaining for his freedom.
"Come on, bro," Byron said to Gilmartin.  "I'll give you money or get you weed and we can smoke together. whatever you want, just let me go."
Finally, following the arrest, police officers found a small bag of marijuana in the arrestee's car. He was held on $5,000 bail, before being bonded out.
Man Tries To Bribe Police Officer With Weed
Clearly, Matthew Byron wasn't in the correct mindstate to adequately process the implications of his actions. Had Byron not 'bribed' his arresting officer, he wouldn't have had an additional felony charge on his rap sheet, either. Well, Byron learned a valuable lesson in the ordeal— do not drink and drive!
Featured Image by – https://wendymccormick.com