How to Make Hash Toffee – Highly Recommended!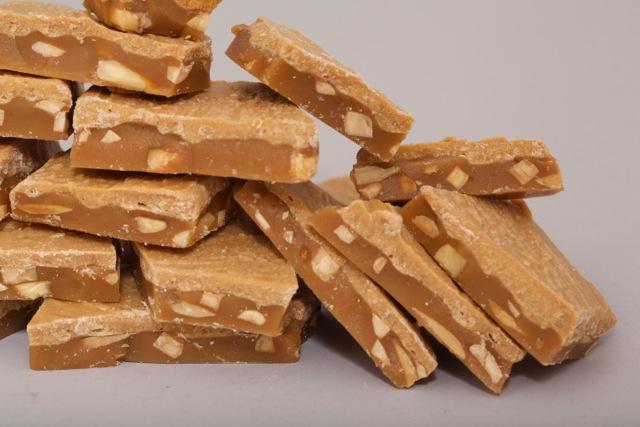 Ready to branch out into another candy territory? Break out the almonds and maple syrup!
Sweet coconut butter, crunchy almosts, and rich, buttery toffee – what's not to love? This Hash Toffee is easy to make and makes the perfect treat OR gift year-round!
How to Make Hash Toffee
Ingredients:
200g of organic coconut oil butter
350g of dry roasted almonds
¼ cup of 100 % maple syrup
2 drops of vanilla extract
150g of organic unsalted butter
2 pinches of salt flakes
1 kg of raw sugar
12 ml of hash oil
Tools to use:
heavy-based stainless steel saucepan
stainless steel dessert spoon
metal baking tray
Directions: 
Grease the tray with the butter and place it aside.
Then heat half of the organic coconut oil butter in a saucepan over a flame.
Add the dry roasted almonds once the butter has melted and gradually brown off the almonds until it turns into a golden color.
Once the almonds turn golden brown empty the contents of the saucepan into a bowl and keep it aside.
Next, place the saucepan back on the heat and empty the remaining coconut oil butter into it.
Empty the organic butter into the saucepan.
Add the vanilla extract, maple syrup, salt, raw sugar and the hash oil.
Allow the ingredients to cook gradually on a low flame.
After everything mixes properly and reaches the right consistency, pour out the mixture into the tray that has been lined with butter.
Spread it evenly across the tray.
Once it settles and cools off, use a knife to cut it in into small squares and your Hash Toffee is now ready to eat!