"Baked" Lemon Chicken – Seasoned to Perfection!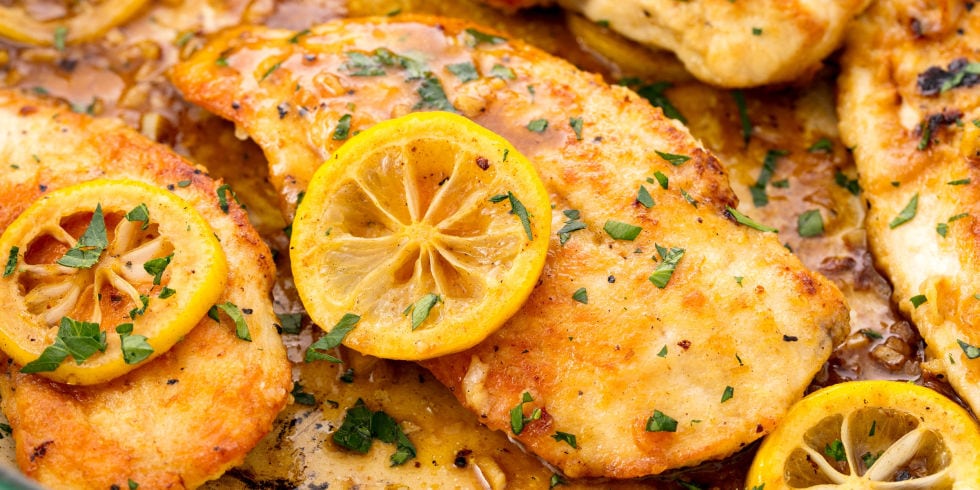 This easy recipe is loaded with yummy flavor and you can make it in a hurry with just a few simple ingredients.
This recipe is incredibly easy to make, and really only calls for a few simple ingredients.  Once cooked, it is juicy and tender. Plus, this chicken is good on its own or mixed into another recipe.  And more than anything, this "Baked" Lemon Chicken is the bets because of its delicious, fresh lemon flavor.
"Baked" Lemon Chicken
What You Need:
4 boneless skinless chicken breasts
⅓ cup of chicken broth
3 tablespoons of melted cannabutter
4 tablespoons of fresh lemon juice
1 tablespoon of honey
2 teaspoons of minced garlic
1 teaspoon of Italian seasoning
salt and pepper, to taste
optional: fresh rosemary
optional: lemon slices for garnish
Directions:
Preheat oven to 400 degrees.
Grease a baking sheet or large casserole dish.
Melt your cannabutter in a large skillet over medium-high heat.
Then add in your chicken.
Cook chicken 2-3 minutes on each side just until browned.
Transfer chicken to prepared baking sheet.
In a small bowl whisk together chicken broth, lemon juice, honey, garlic, Italian seasoning, and salt and pepper.
Pour sauce over chicken.
Bake 20-30 minutes until chicken is cooked through. Every 5-10 minutes spoon the sauce from the pan over the chicken.
Garnish with fresh rosemary and lemon slices if desired and serve.