How to Make an Ashtray From An Empty Soda Can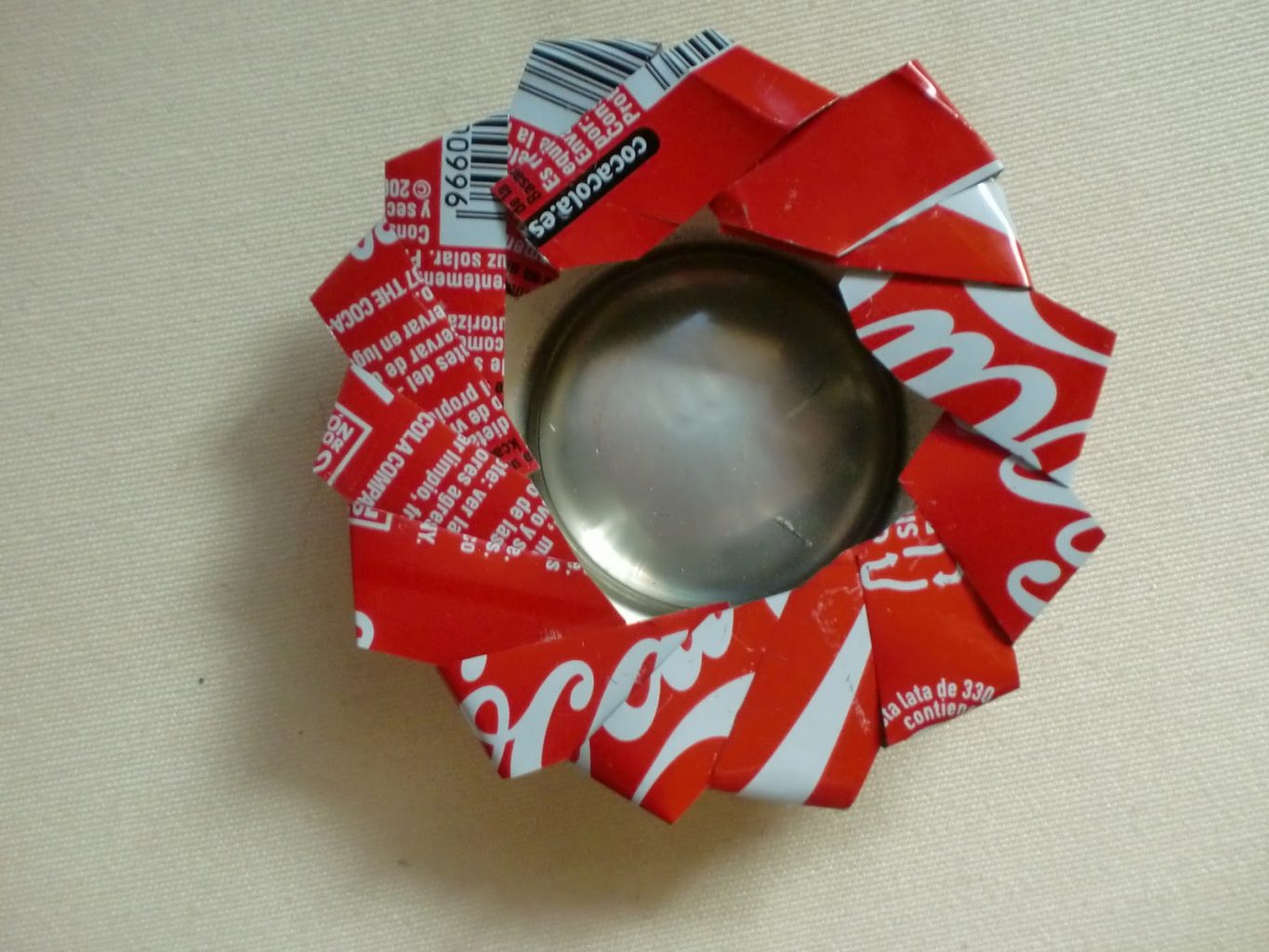 If you are a joint smoker, or bowl smoker, having an ashtray is a key to a clean smoking experience.
This DIY craft is actually super easy to do. You just have to be careful not to cut yourself. Once it's complete you will end up with a neat looking piece of art. Making an ashtray from an empty soda can be creative and fun. So, grab your favorite soda and get to work.
Soda Can Ashtray
What you will need:
Can of soda: sprite, coke, dr.pepper etc.
Scissors
A book, hammer, something hard.
Instructions:
First, you will remove the top. Cut roughly 4 inches from the top. Then cut 16 equal strips from the top of the soda can to the top of the base. Flatten each strip down. Fold a strip to go over the first one, and under the second. Flatten the edges with something hard like a book or hammer.