Granola: Homemade and Infused with Cannabis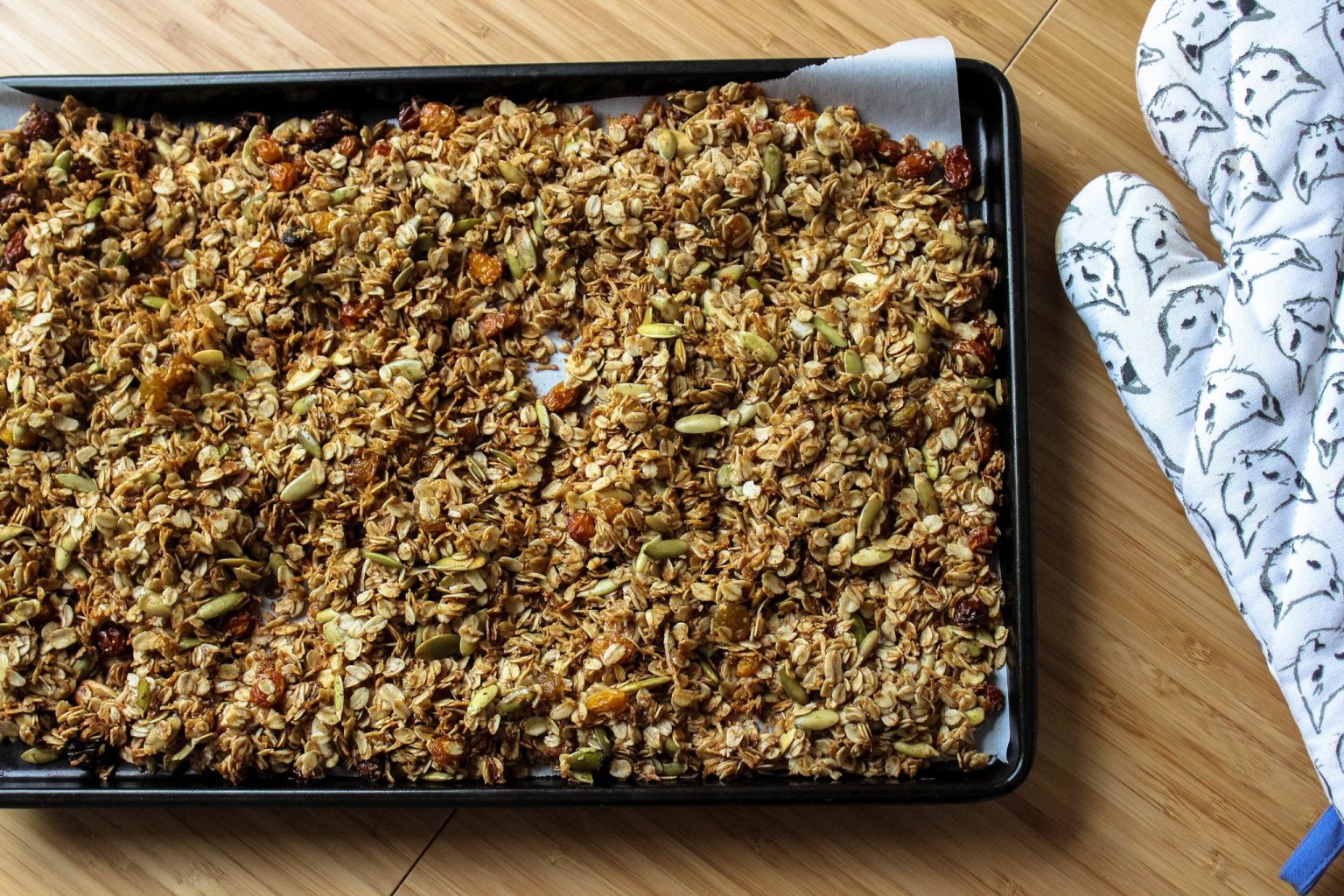 Homemade food is so much better than store-bought, and you can customize it to your preferences.
Homemade granola can be a healthy, comforting, and a delicious treat. Most of the store-bought stuff is high in sugar, contains unhealthy fats and oils, and is packed full of fillers and unnecessary ingredients. But this recipe, brought to you by HERB, is delicious, healthy and packed full of cannabis.
Homemade Cannabis-Infused Granola
Ingredients:
1 1⁄2 cups rolled oats
1⁄4 cup shredded unsweetened coconut
2 tablespoons dried chopped cherries
2 tablespoons whole flaxseed
1⁄4 cup chopped walnuts
2 tablespoons canna-coconut oil, melted
2 tablespoons honey (You can use honey at the end to make the granola into bars)
1⁄2 teaspoon ground cinnamon
Method:
Preheat your oven to 300°F.
Put all the ingredients in a large bowl and mix well. Taste and add more honey or cinnamon, if desired.
Spray your baking sheet.
Spread the granola into one layer on a rimmed baking sheet.
Bake, stirring every 10 minutes, until golden brown, about 30 minutes.
Let the granola cool on the baking sheet. It may be soft when it first comes out of the oven but will crisp up as it cools.
HM TIP: Add anything that you like: nuts, hemp seeds, sunflower seeds, chocolate, etc.