Cannabis Songs, the Top 10 Hip Hop Playlist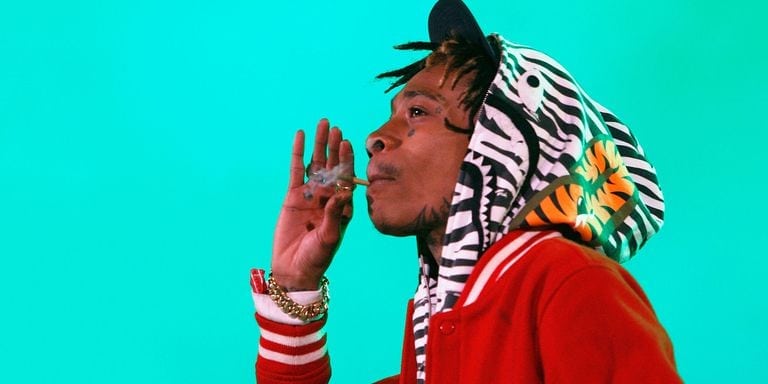 Cannabis culture grew in tandem with the hip-hop community and their origins are closely linked.
With these 10 cannabis songs, we pay homage to the great cannabis activists and pioneers of the rap industry.
Cannabis and music have always been tied together and the rap community has always been the leaders. From the reggae roots of Jamaica and the afro roots of Africa, came the hip-hop community. And then the rap community emerged!
And out of that came open music and lyrics based around cannabis, mary jane, and the plant itself.
So, why not enjoy some cannabis-based rap music. We have compiled a playlist for you to enjoy with a joint or with some friends.
Rap Music Playlist: Top 10 Cannabis Songs
1.Wiz Khalifa & Snoop Dogg – "Young, Wild and Free"
The world's two favorite stoners and hip-hop creators created an inspiring stressfree tune. Wiz Khalifa and Snoop Dogg came together to rap about getting stoned, money and of course, there love for their woman mary jane. This song came to fame in their very own stoner movie called Mac and Devin Go To Highschool. While the movie isn't as great as this track, the song can be enjoyed with friends, as a nightclub or just chillin' in the backyard.  Its a perfect start to our list of the top 10 cannabis songs.
2. SpaceGhostPurrp – "Petro"
Cannabis can be known as serval different terms and now "Petro" can be added to the Urban Dictionary. SpaceGhostPurrp, leader of the Raider Klan created one "illest" songs in the cannabis and rap community. Known for bringing attention to A$AP Rock, Purrp creates an original song that may discuss the issues of drugs and marijuana.
3. Nas – "It Ain't Hard To Tell"
Nas is one of the most regarded rap artists to hit the music scene. In fact, this song comes from one of the greatest hip-hop albums of all time "Illmatic". Nas is so great at creating poetry out of his lyrics which created his large collection of fans. This song may not be specifically about the cannabis plant, but the song is highly enjoyable… pun intended! Nas knows how to weaves the illusion of the plant with his slang and has openly rapped about his religious reverence for the magical plant.
4. Redman – "How To Roll a Blunt"
Redman is credited to his technique, wordplay, and love for the cannabis plant. Released back in 1992, this song serves as a streetwise instruction manual. In fact, this changed the game for newbies who were curious about smoking weed and learning how to roll a joint.
5. Chance The Rapper – "Smoke Again"
While this song is also about partying and women, it is considered a big tune for the cannabis and rap community. Chance works alongside Ab-Soul to create a song about a true love and enjoyment: cannabis. Ab-Soul and Chance both openly speak about the plant in this rap and its done with great diligence and clever wordplay. This is part of a long list of cannabis songs certainly to be enjoyed with a large joint.
6. Chief Keef – "Fuck Rehab"
While no one actually suggests that rehab is not a good idea, this song is specific to marijuana rehab. Chief Keef, in fact, was sentenced to rehabilitation for his "addition" to marijuana. However, you can't knock a stoner down, and he released a clear message. This message was translated through this song suggesting that rehab was not appropriate…to say kindly.
7. Ludacris – "Blueberry Yum Yum" ft. Sleepy Brown
With a hook written by Future before he found fame, "Blueberry Yum Yum" is often overlooked. But after all these years, this track is finally appreciated. Ludacris has always been open about his cannabis used and it rapped into existence. This song includes killer lines about the bud and the appreciation for a stick Blueberry strain.
8. 50 Cent – "High All The Time"
The title alone speaks truth to this track. This may be one of the more interesting cannabis songs considering 50 cent says he doesn't even smoke. But this may show some of the talents 50 cent has. Simple and crisp versus that inspire his fans, this song shows that you don't need alcohol to enjoy yourself. Smoking blunts is perfectly fine!
9. Run the Jewels – "Lie, Cheat, Steal"
EL-P and Killer Mike may have created a truly inspiring track about weed. Even if the title doesn't inspire that. Each verse shows a sense of glorifying the plant. From lyrics about Batman, dragons, and weed, you can tell that this may have even been created while they were stoned. Now this song is featured on the intro theme for the Netflix documentary, Dirty Money.
10. OutKast – "Crumblin' Erb"
OutKast has incorporated countless references to weed and cannabis songs throughout their funkadelic discography. The greatest part of this song is it can be found of one of the highest sounding albums of all time "Southernplayalisticadillacmuzik". Try saying that while you're stoned! But this song is truly a lyrical genius like everything else they have produced. In fact, this song is about escaping regular life with cannabis and even uses references such as "kief" and "smoky haze".