Which Weed Grinder is Best for Smoking Bowls or Rolling Papers?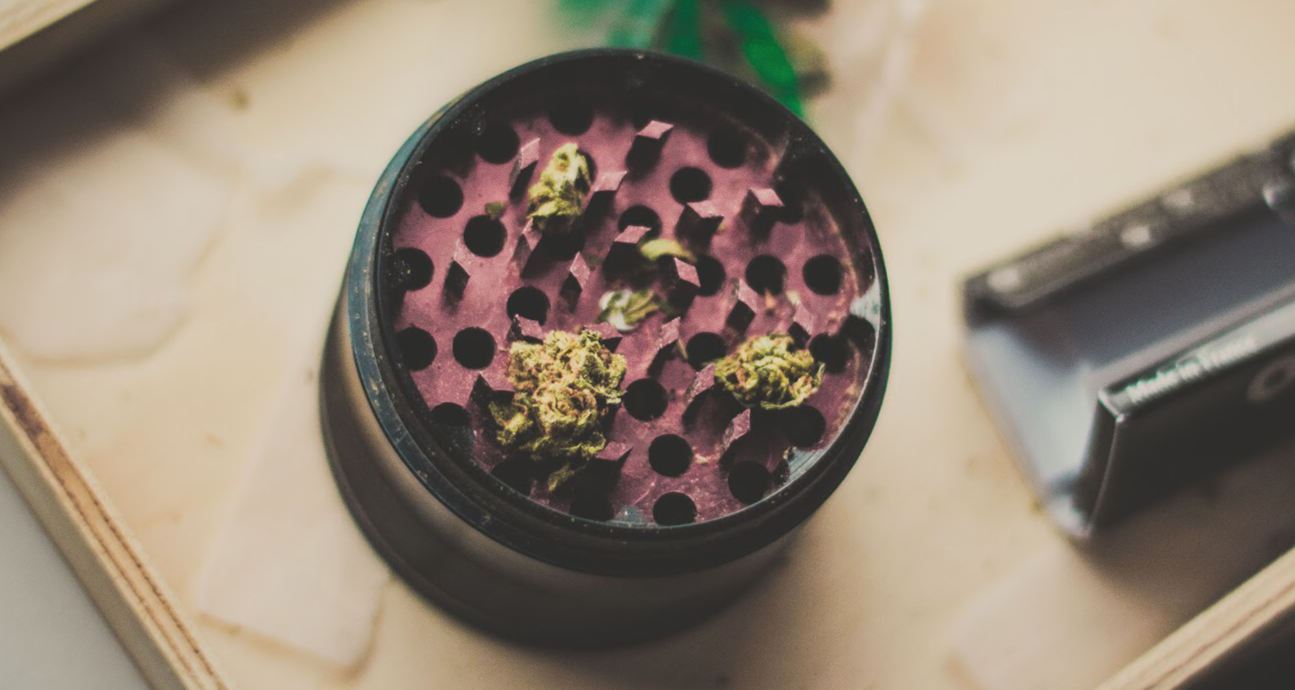 In a world where you can buy a la carte TV, have your driver pick you up Chipotle on the way, and listen to Tina Fey read her autobiography whilst on the train, we can personalize anything. Your weed grinder experience is no different. Whether you're packing a glass blunt, water pipe, or dry herb vaporizer, you have specific needs.
Some smoke sessions require more weed, so your herb grinder needs to be bigger. Other times, you're going to need to smoke on-the-go. In these cases, you need a portable herb grinder to carry with your one-hitter. It doesn't matter if you're packing bowls or using rolling papers to craft the perfect joint, we'll help you find the right herb grinder to enhance your smoking experience.
What to Look for in a Weed Grinder?
Some people look at their weed grinder like Linus looks at his blanket. They can't imagine a smoke session without their smoke buddy right by their side. Are you longing for a connection with your herb grinder that matches this bromance? Make sure that the weed grinder of your dreams meets the following criteria.
Quality Teeth
We don't just get an herb grinder because we don't want to get our hands dirty. Weed grinders break up the bud evenly, so we don't waste product. Just mashing pot between your fingers will still leave clumps in the glass blunt or rolling papers. That means you're burning off more cannabinoids than necessary.
Get an herb grinder that has quality teeth. The more teeth that are in the chamber, the finer the grind will be. Otherwise, you might as well just use your fingers.
Also, make sure the teeth are of a quality product like stainless steel or titanium. Don't use plastic. The last thing you need is to have a shard break off into your bud before smoking it. Metal teeth are always the way to go
Three or Four-Piece Weed Grinder
Sure, if you're in a pinch, you can grab a two-piece weed grinder at any convenience store. However, that's not a convenient way to get the most out your stash. The best herb grinder will have metal teeth and at least three of four chambers.
When you grind up weed between your fingers, you'll notice little dustlings on your phalanges. This is kief, and these powdery hairs make a great topping when smoking bowls. Make sure there are at least three of four chambers on your weed grinder so it can collect the kief for you to add to your rolling papers or on top of the bud in your water pipe.
Durability
If you're looking for a weed grinder to go the distance with you, it needs to be built for the task. Therefore, you should opt for an herb grinder that is made from quality material such as wood. These are the most expensive weed grinders because they are harder to craft, but they'll stand the test of time and help provide the best possible smoking experience.
Otherwise, opt for titanium, stainless steel, or aluminum. These heavy-duty metals are safe for human consumption and are hard to destroy. Their metal teeth also provide for a better grind. Acrylic herb grinders break easily, and plastic could be potentially dangerous, which is why these types of weed grinders are excluded from our list.
What is the Best Weed Grinder for My Smoking Needs?
Now that you have a firm understanding of what constitutes a high-quality herb grinder, let's dive a bit deeper. Personalization is key to having the best smoking experience. Your weed grinder is the smoke buddy you need to make that happen. Here are some of the best herb grinders to help personalize your experience.
Aerospaced 4 Piece Grinder
Few things define your personality more than the colors you choose to represent your style. Thanks to Aerospaced, you can speak volumes with your weed grinder. This sleek herb grinder comes in 15 different colors. Make a bold statement with unique hues such as Rose Gold, Rasta, and Sea Green. Customize the weed grinder even further by choosing between four sizes!
Aerospaced 4-Piece Grinder is more than just a pretty face; it's tough as nails…literally. This piece is crafted from aerospaced aluminum. In addition, this herb grinder has diamond teeth which cut your bud from all directions.
The accompanying chambers will capture any cannabinoid-rich trichomes that fall off your bud in the bottom. Conveniently, this separates the bud to use for smoking bowls, and the kief to sprinkle on top of it.
iRainy 5 Piece Herb Grinder
iRainy [5 Piece] Spice Herb Grinder with Pollen Catcher, 2.1 Inch, Metal Black
The iRainy has customization in mind when it comes to the best weed grinder for smoking bowls. Five pieces enclose four chambers with pollen screens. This feature allows you to get different potencies of kief for future smoking sessions. Its neodymium magnet fastens the piece, creating a tight hold so that both your kief and its odor stay safely locked inside.
iRainy comfortably grinds up an eighth of weed evenly. While the herb grinder is a bit too bulky for your pocket, it's perfect to toss into your bag on the go. You can also customize your piece further by choosing between several colors, including pink, rainbow, and gold.
Santa Cruz Shredder
These are some of the most vibrantly hued weed grinders you will find. Their chambers mix and match with one another, making for fun color combos for herb grinder collectors. However, you just need one Santa Cruz Shredder to do the trick.
What makes this weed grinder stand out is its consistency. If you're the type of smoker who likes to ration out their weed usage, this is the herb grinder for you. You get the same fluffy quality every time. Therefore, you can anticipate how much you're going to use each time you pour from the Shredder to your rolling papers.
The reason the Santa Cruz Shredder provides such consistency is due to its proprietary design. Its sharp teeth have a unique shape that no other shredder has, offering a different experience than a diamond-tooth herb grinder.
Blue Homegrown Grinder
Need a portable weed grinder with all the fixings? Consider the Blue Homegrown Grinder – the Swiss army knife of herb grinders. This pocket-sized piece packs a punch. Unlike most weed grinders this size, the Blue Homegrown Grinder is made with medical-grade aluminum.
It comes with four compartments, which contains a kief catcher. While the Blue Homegrown Grinder is smaller than the average herb grinder in size, its kief compartment is bigger than most. So, while you can't grind as much flower with this grinder, you can store a lot more terpene-rich kief.
This herb grinder also has a unique tooth design which makes for a fluffy consistency, and the blades are under a lifetime warranty, so you may have just found your lifelong smoke buddy soulmate.
Banana Bros. Otto Grinder
We might be a bit biased here, but we think we saved the best for last when it comes to getting an herb grinder for rolling papers. That's because the Banana Bros. Otto Grinder does all the work for you. This weed grinder can grind up your weed and roll up to 30 joints for you on a single charge.
This sleek apparatus comes equipped with innovative smart grinder technology. It has a spring-loaded grinder that emulates a human breaking up bud. The Banana Bros. Otto Grinder then pushes the broken up plant into a cone filter. From there, it packs up the joint for you, and you're ready to smoke.
How to Get the Best Weed Grinder for Smoking Bowls or Rolling Papers?
There are many herb grinders readily available, each boasting their own elements to provide the best smoking experience. You can get them at any online smoke shop. However, you may run into a lot of duds in your pursuit to find the weed grinder which best meets your needs. Look no further than Higher Mentality. We carry products that fit the high-quality criteria we listed in the beginning. Shop Higher Mentality Essentials today.