6 Marijuana Board Games You Need to Try with Your Friends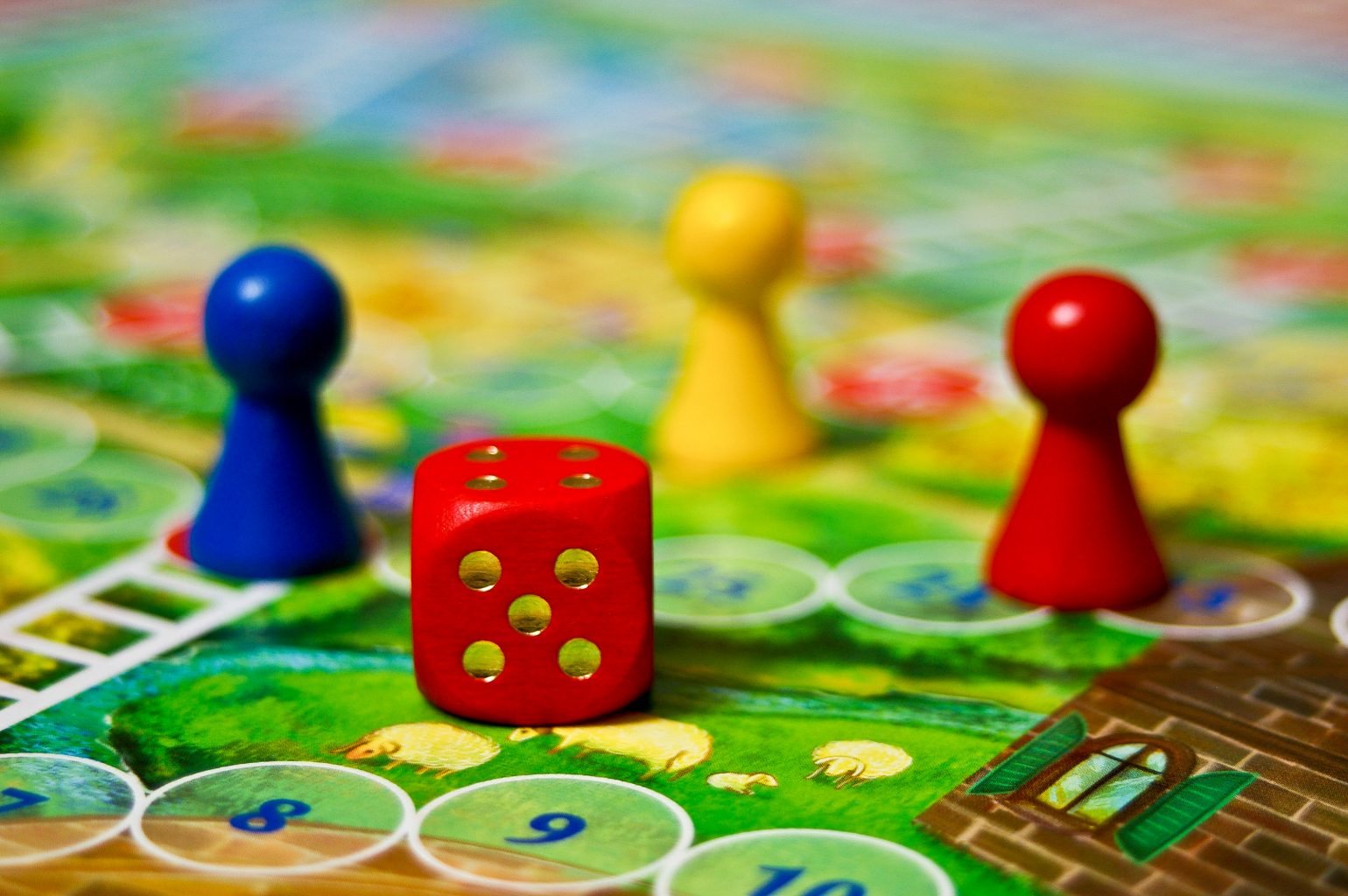 Hey! Perhaps it's time to actually wipe your face off your computer/tv/phone screen and grab your friends for some fun. We suggest some good ol' fashioned togetherness time with your stoner friends while you play a marijuana board game.
That's right. Marijuana board games are just right for amazing humans like yourself. They all come with actual boards. Like the kind you put on a table and gather around! Less Netflix, more time together.
Sure, you can play plenty of pot games online. That really isn't the point here. Try using your brain, your hands, your friends, grab some snacks and your favorite weed strains. These games are sure to bring a smile to your face. And you might just have a little fun.
Marijuana Board Games
Pot Farm
After the overwhelming success of their online Facebook game and app, Pot Farm, the brainpans behind the silly weed game launched as a Kickstarter. Now they've created a board game version! The game allows each player to harvest their own pot crops by collecting cards and tokens to make the ultimate grow. Of course, you'll have to watch out for Ranger Dick and shitty neighbors. Whoever grows the most cash-worthy weed success will win the game. Two to four players. Buy it here.
Stoner Fluxx
This game is a lot of fun, especially when you're high. And the rules change with nearly every play. With each draw, players might be challenged with goals like Party Time, Snack Your Way to Victory, and of course Special Brownies. There's even a card that suggests taking a toke. It's a fun, fast game that is guaranteed to make you laugh. This game is all about smoking, eating, and laughing with your friends. And hey, some of the proceeds go to end marijuana prohibition. Two to six players. Buy it here.
Game of Zonk
This classic dice game has been passed down from one generation to another and it's pretty simple. Roll to see who gets to 10,000 points first, and smoke a lot of weed. The real fun of Zonk is eating, drinking, smoking, and laughing your way through the game. It's a weed tradition. Buy it here.
Lords of Cannabis
If you're into Settlers of Catan, or any strategy game for that matter, you'll love Lords of Cannabis. Even when you're really high. The idea is to conquer the cannabis market using strategy, risk, trading, and influence. You'll have to avoid the cops and the Mafia, all while building your own weed empire. Two to four players. Buy it here.
THC the Game
This game is made to be played while heavily using THC. Players spin and move around the board so they can complete outrageous dares. Try to spit out insane tongue twisters, and thumb wrestling with your bestie. Players can even make up dares before the game starts, and these can be as nasty or absurd as you want. More weed makes this game more fun. Two to four players. Buy it here.
Weed-Opoly
Mess with your friends and become the weedopolist (like, head weed person of the world) and do whatever it takes to get the power. Though this game is based on luck, it's still a lot of fun navigating your way through the wild world of weed. You can even draw a card to take or give a toke. The idea is to really high and to become the head weed master Sounds fun, right? Two to four players. Buy it here.
Note: Get as high as possible while playing these games.