What is CBD Isolate and How Can it Be Used Medicinally?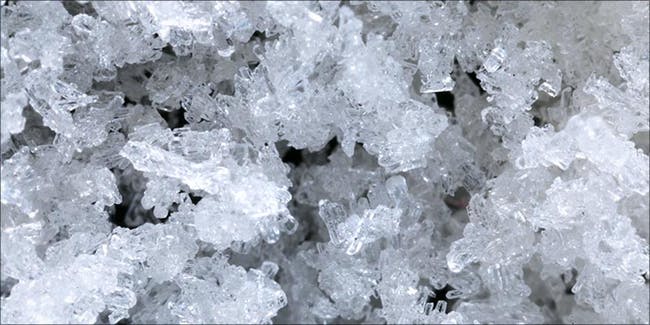 What is CBD Isolate?
With legalization moving forward around the globe, consumers in cannabis pro areas now have access to purified CBD crystals. But, what is CBD isolate and how do you use it?
Way back when we really only had a couple options: smoking a joint or eating a brownie. Nowadays with the push for legalization, new products and ways to use cannabis are being created. Out of this came: CBD or cannabidiol.  This truly has changed the way the medical community is run or can be run. This cannabinoid is one of many within the cannabis plant. In fact, CBD is non-psychoactive and still has several benefits to the body medically. And from that, came CBD isolate.
CBD Isolate or CBD Crystals are growing in popularity, but many don't really understand what they are and how they work. So, we went to the cannabis master and asked her for some advice. Mindful Mary is here to teach us all a little on this new, life-saving product.
Your Questions Answered – CBD Isolate
Question: What is CBD Isolate? Is CBD Isolate and CBD Crystals the same thing?
Mindful Mary: When I think about answering the question, "what is CBD isolate?" The easiest answer is that CBD crystals and CBD isolate is the same thing. CBD crystals are isolated and purified extractions from the cannabis compound. In fact, CBD isolate is CBD in its purest form. Furthermore, CBD isolate usually comes in one of two forms: crystals or powder.
Firstly, crystal CBD isolate is the less refined and you can one use crystals by dabbing. On the other hand, powdered CBD isolate is pulverized and processed crystals that can be used in a variety of ways.
Question: How is CBD Isolate made? Can I do it on my own?
Mindful Mary: After you answr the question, what is CBD isolate? The next question is usually how its made. The extraction process of making CBD Isolate is not easy. In fact, if you are looking to do it on your own, we do not suggest it. However, finding a trusted source is key.
The process starts with growing hemp or a high CBD strain. Once cultivated, the plant will go through an extraction process using either CO2, ice water, butane or alcohol. Finally, when this extraction is complete, a cannabis concentrate will be produced. However, to continue to isolate the CBD the extraction must go through a winterization process to remove impurities.
Question: How do I use CBD Isolate?
Mindful Mary: One of the many nice things about CBD isolate is that it's super easy to use! Here's a list to help you understand how to easily use it:
Eat It: The easiest way to use CBD powder is in food. It easily dissolves in fatty food like coconut oil. This can then be used to make your favorite foods or drinks. In fact, using CBD powder in quicker than infusing CBD still in the flower.
Dab It: CBD crystals and CBD powder can both be dabbed using a rig. The major difference if the isolate won't get you high but leave a calming and energetic feeling.
Vape It: Add CBD isolate into your favorite vape oil product or e-liquid for a healthy boost.
Rub It: CBD Isolate can be melted into your topicals for healthy skin care. However, this won't get you high but it may heal your eczema.
Oil It: Lastly, another way to use CBD crystals is to dissolve them into an oil for an oil tincture for daily use.
Question: What are the benefits of this product?
Mindful Mary: CBD may not be psychoactive, but despite that, it has many health benefits. CBD isolate can be used to treat a number of syndromes. In addition, CBD will leave no high and allow for regular daily activity to continue. Here are some of the benefits:
Question: Are they any sort of effects or side effects?
Mindful Mary: There are really no side effects to using CBD isolate because it is not psychoactive. And no worries about overdosing! There are many beneficial effects to healing that CBD isolate can have. Here is a list for you below:
Reduces nausea and vomiting
Suppresses seizure activity
Mediates psychotic disorders
Reduces inflammation
Reduces pain in muscles and joints
Combats nervous system
Fights tumor and cancer cells
Combats anxiety and depression
Tempers neurodegenerative disorders
Mindful Conclusion – What is CBD isolate?
Mindful Mary: Overall, CBD isolate is extremely beneficial for many medical ailments and syndromes. It is very safe and easy to use, but we do not recommend trying to make your own. Finding a dispensary or licensed producer is the best way to make sure you have the proper products.
If you have any more questions, feel free to contact us [email protected]