Dear Marley – Does CBD Oil Get You High?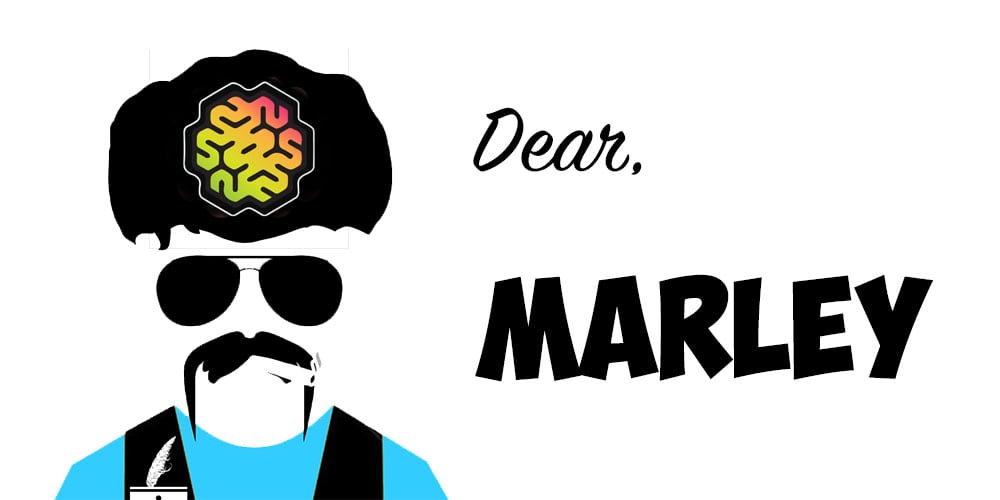 Does CBD oil get you high?
My friend won't stop ranting and raving about his daily CBD oil intake and its benefits. This is the hardest he's tried to sell me on something since pushing his grilled halibut with lime and cilantro recipe. It was dee-licious.

He's got me sold on the benefits, but I still wonder and worry whether or not CBD oil will get me high. I work in an office with dozens of people, and the thought of being high around my co-workers scares the absolute crap out of me. A fifteen-minute water cooler conversation with Diane on the rise and fall of the Roman Empire is what nightmares are made of. I can't even imagine how that would go down if I were even a bit baked.

Marley, have you personally tried it? Does CBD oil get you high? Maybe I'm overthinking this and should give it a try on a lazy Sunday morning. I know I'm being paranoid, but I just can't seem to wrap my head around CBD oil and its effects. Any advice is appreciated.
-PARANOID CBD PROSPECT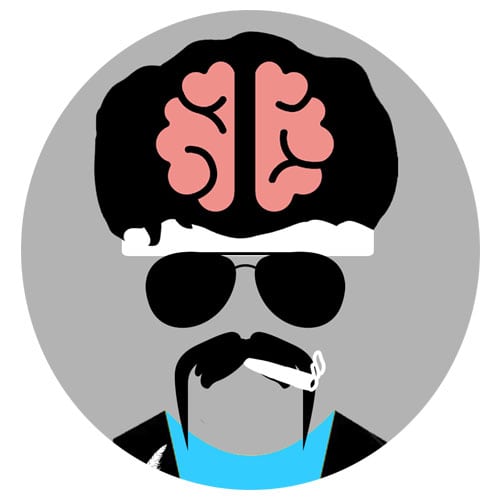 Dear Paranoid Prospect,
You are not the first and will certainly not be the last to ask if CBD oil will get you high. It's an understandable and common misconception, due simply to a lack of education and knowledge.
The short answer to your question is no, CBD oil will not get you high. If anything, CBD oil will make Diane approximately 40% more tolerable because you will be feeling great. Regardless, you may want to learn to steer the conversation away from emperors and territorial holdings around the Mediterranean.
The misconception surrounding CBD oil that prompts the question of "Does CBD oil get you high?" is that because it is extracted from cannabis plants, it will evoke a feeling of euphoria. You will only find, at most, traces of THC in CBD oil. CBD oil is completely free of psychoactive effects and, believe it or not, the munchies. No munchies mean fewer trips to the office kitchen, which means… less Diane!
In addition to avoiding having to converse with co-workers while high, there are many proven health benefits to using CBD oil. For starters, CBD oil helps relieve pain, nausea, and inflammation. CBD oil also reduces anxiety and lowers incidence of diabetes.
The lack of THC in CBD oil means your sensory awareness will remain sharp and your perception will be just like normal. Your mind will not be altered in any way, shape or form. Will I get high from CBD oil? On second thought, that's like asking if coca leaves will quench your thirst. Or does it? Pardon my analogy, Marley went heavy on the THC today.
Sincerely, Marley
Even More Tweets to Make You Laugh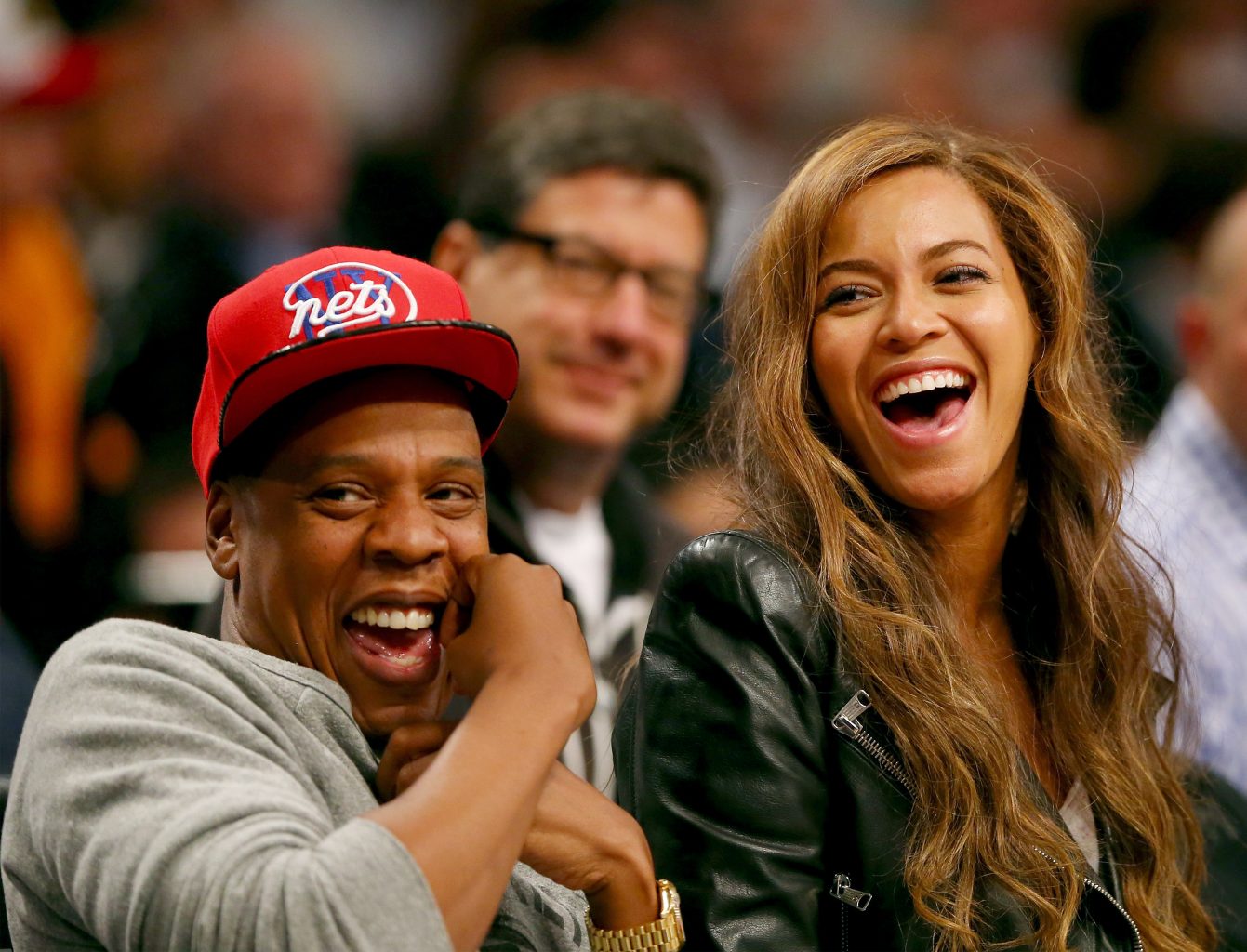 It's a new week which means another opportunity for Twitter to provide us with a fresh batch of hilarity. We dig through all the nonsense to bring you the funniest and most entertaining tweets right to your screen. Be sure to follow all these hilarious individuals and check back here every week for more laughs!
This is still one of the best videos ever made pic.twitter.com/pU9UDUws9C

— The Based Messiah (@bniceloco) May 12, 2018
Pam…
Cheated on Roy
Led Jim on for years
Jealous of Katy
Back w/ Roy but awkward about Karen
Lied to coworkers and management about Office Administrator position
Jim supported her dream, she asked him to give up on his
Harrassed Danny
Had emotional connection w/ camera man…

— Russillo (@ryenarussillo) May 12, 2018
Donald Glover: hey

y'all: the H represents Harriett Tubman

— Richey (@richeymusic) May 13, 2018
The three genders pic.twitter.com/hqU9Qer1yb

— Megan Amram (@meganamram) May 13, 2018
Thank you for your service https://t.co/zYQ3tPJRGf

— Stefan Heck (@boring_as_heck) May 8, 2018
I don't know much about Grimes and Elon Musk but I distinctly remember playing as both of them in Goldeneye pic.twitter.com/M6K4g3AWAh

— Dave Thomason (@dave_thomason) May 8, 2018
sorry, but this is important to me pic.twitter.com/BhCOiHid2K

— Justin Shanes (@justinshanes) May 9, 2018
Seth Rogen is a national treasure pic.twitter.com/fK3tMPZREG

— Stoned 2 the Bone (@stoned2thabones) May 10, 2018
Factual sign. pic.twitter.com/naXlcVGBFW

— Lil Dwayne (@JaimsVanDerBeek) May 11, 2018
ive finally gathered all the infinity stones pic.twitter.com/N9H5Sp0yAo

— colonel mustang (@NateDingeman) May 7, 2018
When you lie on your resume and still get the job. pic.twitter.com/9cDBYYcleN

— Bernabe (@Ibarrrra) May 8, 2018
Spent a long time laughing at this pic.twitter.com/1PJZ0KiT74

— Tom (@TomFoins) May 9, 2018
facebook vs twitter vs instagram vs reddit pic.twitter.com/JjnoVfpPDn

— thot pruitt (@dagotron) May 12, 2018
Who did this. pic.twitter.com/pD9FMDtRqE

— zellie (@zellieimani) May 13, 2018
— Good Bean Jokes (@goodbeanjokes) May 8, 2018
You will never look at a calendar the same way after you watch this pic.twitter.com/YN1MXBxkGe

— Elizabeth (@Elizabethkayem) May 8, 2018
Men lie unprovoked. pic.twitter.com/dmb1JH1JV5

— ✨ (@Kirah_Kiki) May 7, 2018
I have a research paper due in 4 hours and the letter M on my keyboard is broken pic.twitter.com/WkUmmiSjak

— Colin C (@ColinChambers44) May 9, 2018
Shaved Mario pic.twitter.com/JyfAHLC5oZ

— Memelord Lucan (@november17) May 13, 2018
I didn't deserve this…… pic.twitter.com/6ztLr60U1X

— HOOD VOGUE (@kxyonn) May 9, 2018
The Internet Reacts to Canada Legalizing Weed
It's official! Prime Minister Trudeau has announced the date recreational cannabis sales will be legal in Canada.
Jah Bless to all our Canadian friends. Yes, cry, sing, cheer, here's the internet's reaction to Canada legalizing weed.
A near 100-year prohibition has come to an end as the Prime Minister of the Great White North announced the official date that marijuana will be legal nationwide. That day is October 17th, 2018.
NEW: Canadian PM Justin Trudeau announced that marijuana will be legal nationwide on October 17. "We will soon have a new system in place, one that keeps cannabis out of the hands of our kids, and keeps profits away from organized crime." https://t.co/PuL9LzkZPe pic.twitter.com/sxpTOPuoX1

— ABC News (@ABC) June 20, 2018
The internet was chalk full of priceless reactions to Canada legalizing weed. First, it started with some genuine attempts to congratulate a nation that had fought hard and long to see this day through. Ex-Youtube star and pro-gamer xCodex made his piece.
Congrats to any Canadians that happen to follow me on becoming the 2nd nation in the world to legalize cannabis 🎉

— xCodeh (@xCodeh) June 20, 2018
And activist Dana Larsen chimed in with a notion that although this is a huge first step, there's also a ton of work to do before those who use cannabis are truly free under the law.
I am very happy to see the Cannabis Act pass the Senate.

Canada's legalization legislation is deeply flawed, but it's also a big step forward.

However, we still have a lot of work to do before cannabis and those who use it are truly free and equal under the law.

— Dana Larsen (@DanaLarsen) June 20, 2018
Then the hilarity ensued. The jokes seemed to surround the little-beef President Trump had started with the insulting tariffs on Canada.
The Trolls React to Canada Legalizing Weed
Canada got free insurance and legal weed. I'm gonna zoom out this bitch ass soon as I can

— :Love Al: (@MaqSsense) June 20, 2018
Canada legalzing weed and the U.S has concentration camps pic.twitter.com/a4DVtsZK4z

— andrew (@swampnone710) June 20, 2018
Weed and free healthcare? Canada might be the wave

— Pay Aaron Donald (@AdultnamedRob) June 20, 2018
Canada went from one up on us with free health care to 10 up with legal weed nationwide

— No Negro No (@YouNotFoolinMe) June 20, 2018
you can grow weed in your own home in any province in canada. except manitoba and quebec. what in the actual fuck.

— J (@jeromeyoo) June 20, 2018
During prohibition Americans would hit up Canada for legal booze, now the same thing is gonna happen for weed. 🇨🇦🍃

— Todd Greene (@Forrest_Greene1) June 20, 2018
Good job, Canada. But we need legal weed WAY more than you do right now.

Also when I'd go visit Toronto I saw COUNTLESS people smoking down in very public places. So honestly I thought it was legal already.

— Stover (@stover80) June 20, 2018
Most cannabis enthusiasts have a special container in their life. It's a container that holds many things very near and dear to their heart. Papers, grinders, filters and more, a stoner's stash box can tell you a lot about the owner. Is it big? Small? Dirty? Clean? Organized? Or messy? What about the story behind it?
In a Stash Story, we try to reveal the personal touches to choosing a place to store your herb. Your stash box could be a gift, a discovery, or an epiphany. But we want to see it!

A Stash Story: Checkmate
"Fresh out of school with a diploma in hand (makes for an excellent rolling tray, btw), I decided it was time to shift from my college habits and start smoking weed like a gentleman. It was hard to get rid of the IPhone 3G box that served me so well over those 4 years, but at the end of the day, I forced myself to toss it in the recycling bin and start fresh. Knowing what I had on its way made it slightly easier. 
I ordered my new stash box online and it arrived within a week. This may seem dramatic, but my new stash box is majestic. It really is. Like, checkmate, other stash boxes. I know it's not a competition and I'm mostly kidding, but take a look at this thing. I believe it's meant for cigars but turns out it works perfectly to stash my weed. There's ample room for my bud, lighters, grinder and any and all additional tools I need to roll the perfect joint.
When my parents visited my new apartment a few months ago, dad questioned my newfound love for chess. Before I had the chance to respond, my mom reminded him (and me) that I was absolutely fascinated with the game of as a grade 1 student and how wonderful it is that I'm getting back into it. A part of me wanted to open it up and be like "THIS IS WHAT IT IS. IT'S FOR MY MARIJUANAS" but I thought better of it and defused the situation by asking my dad if 6 pawns equal 1 queen. He rolled his eyes and moved on to the next room.
So uh, ya. This is my premium stash box. It's great."