Vince Carter Jumps Over a Guy | Picked & Rolled
In this episode, we're talking about the time Vince Carter jumps over a human being. It's not every day that a person gets jumped over, especially a seven foot two professional athlete.
Let's go all the way back to the 2000 Sydney Olympics. Vince Carter is playing on Team U.S.A and they are playing against team France.
So let me paint you a picture: Vince Carter steals the ball and goes up for a dunk, but who is standing in his way? It's seven foot two center Frederick Weis. And Freddy isn't exactly Kobe when it comes to not flinching.
Now Vince Carter, is world renowned for being a fantastic dunker, he dunks on everybody, it's pretty much his thing. He goes up to dunk on Frederic Weis, but he doesn't dunk on him, he dunks over him. 
You've heard the term "oh he dunked over him! he dunked over him!" This is the first time that it literally happened. I know we just said it, but the man is 7 foot two. And Vince Carter cleared his head like it was a street pylon.
Dear Marley – Does Weed Expire?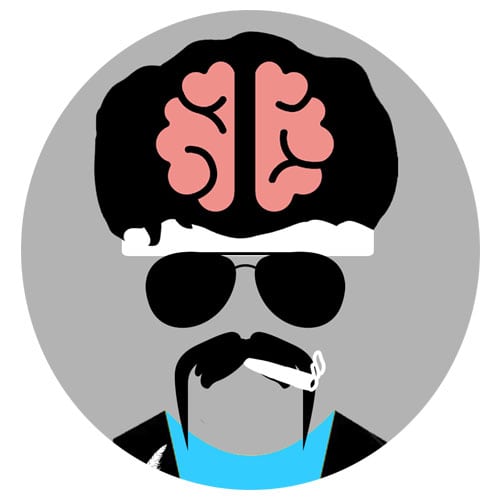 Does weed expire?
I'll keep this short and sweet. I just turned 21 and my mum was cool enough to give me her old stash box. So now I've got this Madonna lunch box which is pretty dope on its own, but there's ACTUAL WEED INSIDE! I weighed it out and there's about 11 grams. I guess this is actually a two part question…
How did she NOT smoke all that weed? Come on, mom!

Does weed go bad? Like, does marijuana have an expiry date or nah?
It looks alright in the bag, so I'm thinking if it looks like a duck and swims like a duck – so like, I'll fly like a duck, right? But I want to be sure cause I'm not about getting sick and bad tripping. Marley, can I smoke my mum's marijuana from the 90's or should I keep the box and trash the stash?
-SITTIN' ON MUM'S STASH
---

DEAR MUM'S STASH,
Does weed expire? That's a good question. Firstly, please give your mother a big hug. I think she's quite, as you kids say, "lit", for passing on such an important family heirloom to her son at such an appropriate time in his life. I can guarantee you that she's been excited to give it to you for quite some time.
To answer your first question, one can only assume that something changed in her life. Something so big that she had to say goodbye to Sweet Mary for a while. Something SO BIG, that whatever IT was, IT was likely something she had to look after 24 hours a day and she wasn't comfortable doing so while high. Let's assume she never got around to smoking that 11 grams because she was preoccupied with raising… you? Just a hunch…
Onto the real question at hand; Does weed expire? Or better yet, does it go bad? Define "bad"? The term is as subjective as taste in half-hour sitcoms. Is the Big Bang Theory BAD? Depends on who you ask. But just for the record, if someone's response to that question is no, you probably don't want to smoke a joint with that individual.
As I'm sure you know, the primary psychoactive component in marijuana is THC. THC concentration decreases over time, but it's not harmful to smoke "stale" or "weak" weed. It's not comparable to a carton of milk that's a few weeks past its date of expiration if that's what you're wondering. If I understand correctly, it was stored in a closed lunch box and likely in a closet where light never hit the contents of Oprah's box. No direct light is a good sign for preservation. Take note of this for storing your own stuff, assuming you buy your own drugs and don't wait around for your family's sloppy seconds. Treat it like a fruit bat and always store your stash in a dark space.  You'll be happy with the results.
I suggest you roll a nice sized joint with your mother's marijuana and ask her to smoke it with you. I wouldn't recommend this to anyone, but it seems like your relationship lends itself to this activity. Whatever slight burn you may feel down the bottom your throat will be well worth the experience. Once elevated together, take the remaining 9-10 grams and flush it. Buy some grade AAAA strain from a trusted seller and next time, smoke mum on the good stuff.
[Watch] Alix Lynx and Tyler Lemco Play 'Stoner Guess Who?'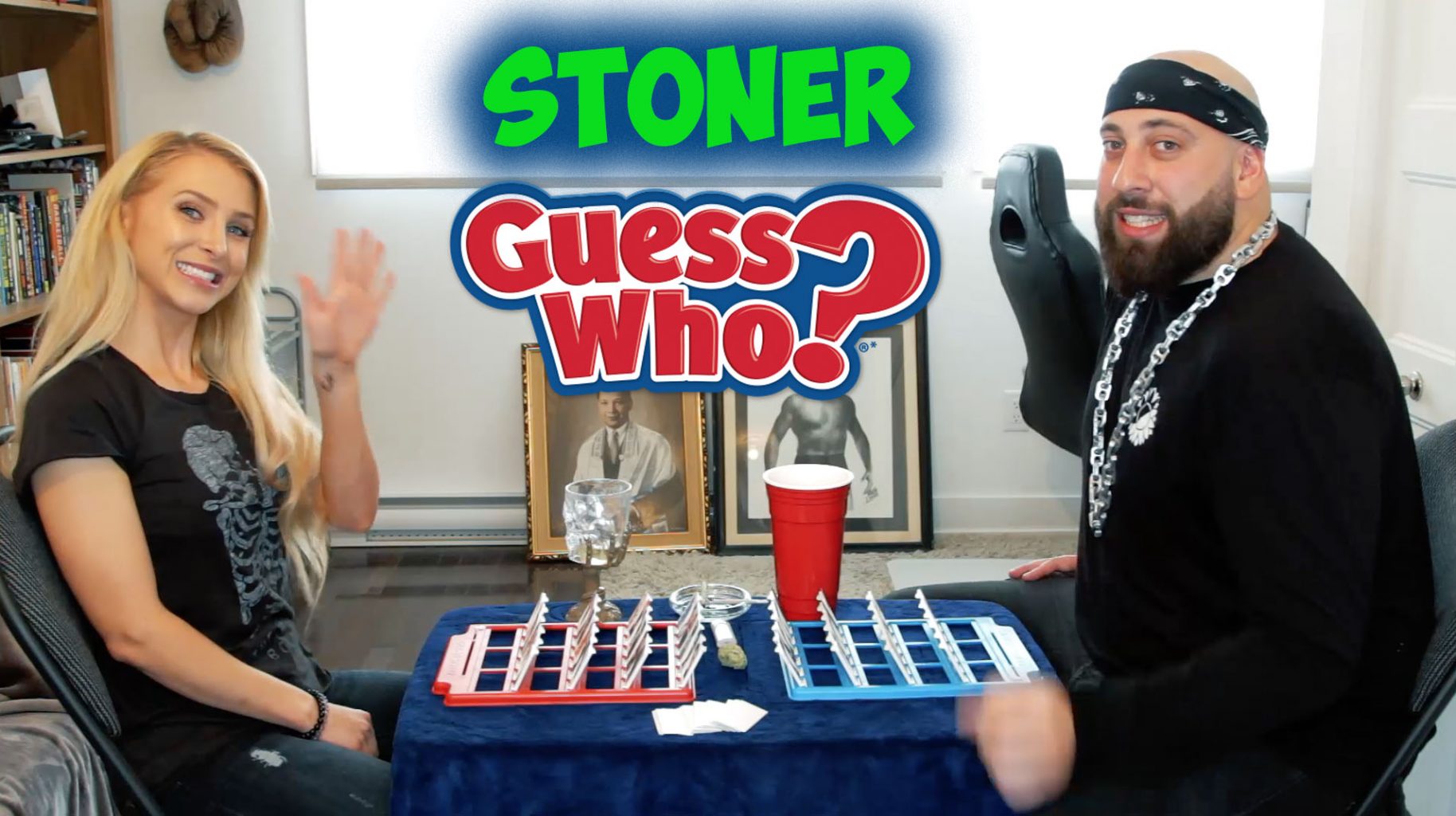 Remember the game 'Guess Who'? Watch Alix Lynx and Tyler Lemco test out a fun, new way of playing!
If you were ever a kid, then you've probably played the popular guessing game "Guess Who." In case it's been decades since you've played, here's a quick refresher:
Each player begins the game with 24 cartoon images of people standing upright.
Then, each player selects a card from a pile of characters, and whoever they choose becomes their character. The object of the game is to be the first to figure out which character your opponent has selected. Players are only allowed to use yes or no questions to narrow down their game board.
While the game is fun as is, there's always room for innovation. That's where 'Stoner Guess Who' comes in. Rather than those goofy cartoon faces, we replaced the board with famous stoners. To take things up another notch, any physical appearance-related questions are strictly outlawed in this version of the game.
Here's the official Stoner Sheet for you to print out and use: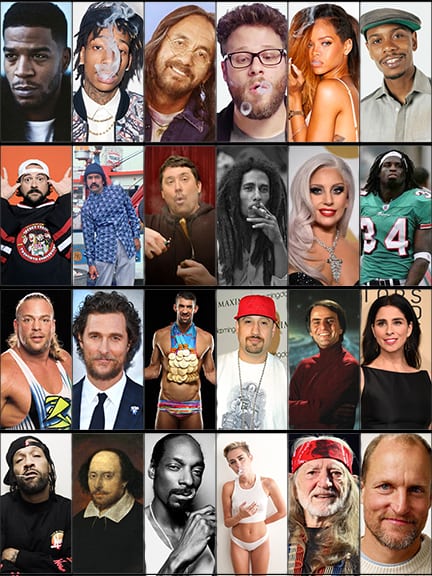 For those unfamiliar with all of these faces, here's a list of our favourite Stoners:
Kid Cudi
Wiz Khalifa
Tommy Chong
Seth Rogen
Rihanna
Dave Chappelle
Kevin Smith
Cheech Marin
Doug Benson
Bob Marley
Lady Gaga
Ricky Williams
Rob Van Dam
Matthew McConnaughey
Michael Phelps
B Real
Carl Sagan
Sarah Silverman
Redman
William Shakespeare
Snoop Dogg
Miley Cyrus
Willie Nelson
Woody Harrelson
It's a wonderful mixture of athletes, musicians, actors, comedians, an astrophysicist. (Hack: "Is your person an astrophysicist?" is a great way of either winning the game quickly or wasting a question!)
And here's the official 'Stoner Guess Who' rules: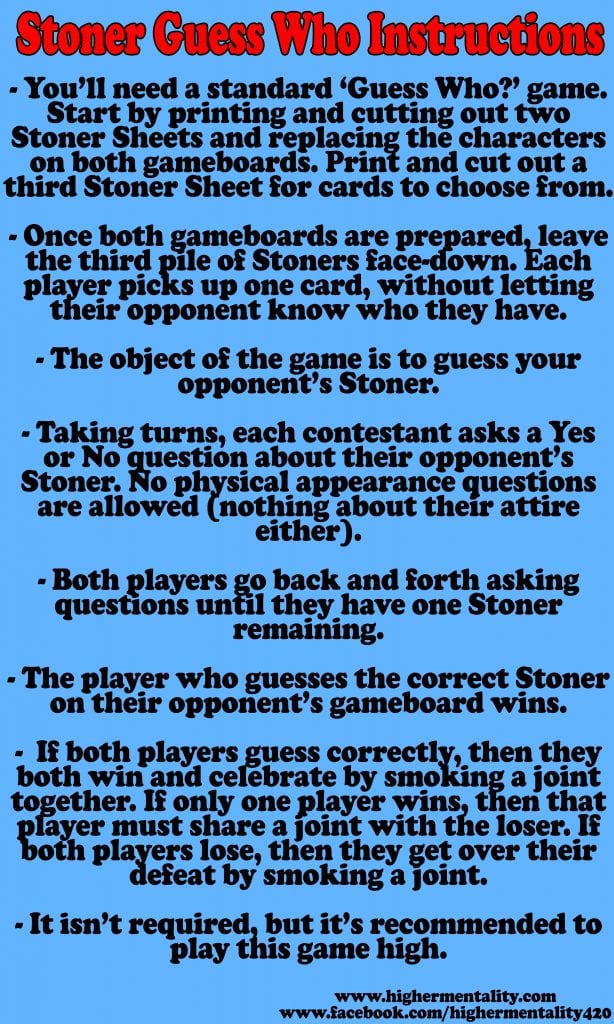 We got Alix Lynx and Tyler Lemco to play 'Stoner Guess Who"!
In order to play properly, we called on two professionals to test the game out. Insert Alix Lynx and Tyler Lemco, two bonafide cannabis experts (if smoking a lot of weed makes you an expert).
The game is meant to be played as more of a collaborative effort than a competition. If either player gets the right answer, it's a result of teamwork and being on the same wavelength. Therefore, if one player wins, it's a team victory. If both players get the right answer, then that's a MAJOR win! Regardless of the outcome, games should be concluded by smoking a joint. It's also recommended that players smoke a joint prior to playing Stoner Guess Who as well.
Watch Alix and Tyler give the game a go in the view below.
5 Things to Check Out at the LIFT & Co. Cannabis Expo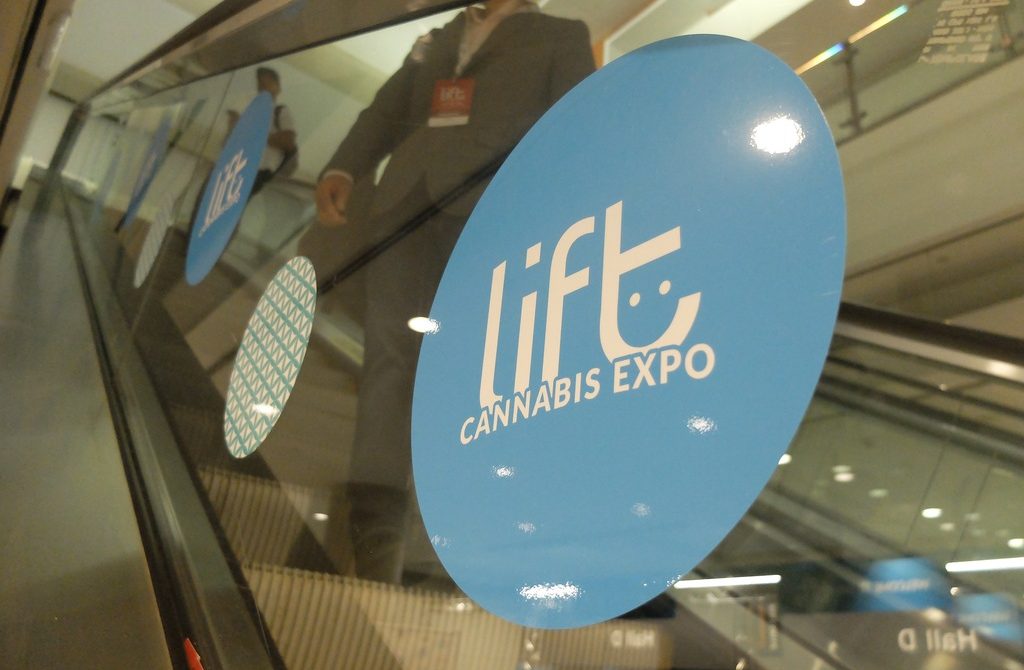 Canada's leading business conference for the cannabis industry is coming to Toronto. Here are 5 things you need to see at LIFT & Co. Cannabis Expo!
We are at the tipping point of the largest social change movement in the last 100 years, and Canada will be at the center of the global legal cannabis market. What does this mean for cannabis businesses and the industry moving forward?
It's time to find out.
The LIFT & Co. Cannabis Expo strives to answer some of these questions while bringing together the most influential faces of cannabis culture and business in Canada. Featuring hundreds of exhibitors from around the world, renowned speakers, and the movers and shakers in the global industry, the Expo is Canada's biggest and premiere event for cannabis consumers, industry professionals, investors, and media.
Here are 5 things to check out at the massive 4-day mega event.
May 24th, the Cannabis Business Conference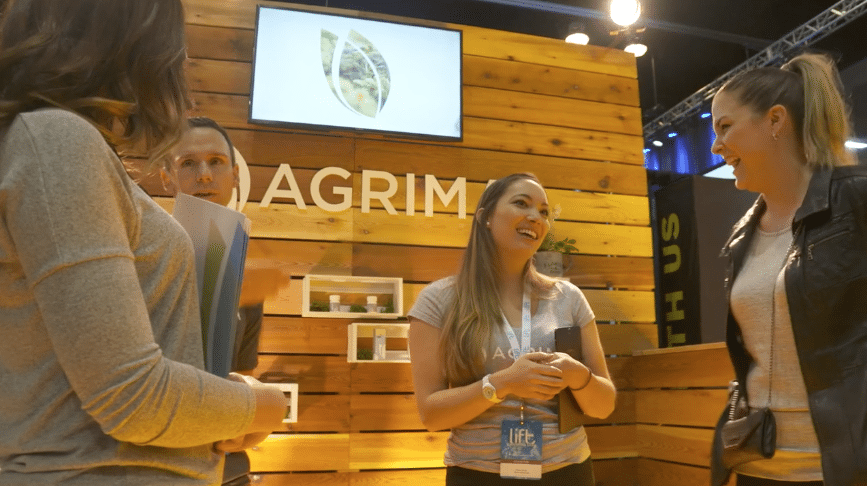 Bringing together leading experts from across the industry to tackle subject matter from a uniquely Canadian perspective. LIFT is proud to host the third, highly anticipated Lift & Co. Cannabis Business Conference (LCBC).
This exclusive all-day conference is your opportunity to join and thrive in the discussion around both the fast-growing medical and upcoming adult-use markets and how Canadian businesses are in a position of strong leadership.
The LCBC will be held on Thursday, May 24 at the Metro Toronto Convention Centre (MTCC) and kicks off the Lift & Co. Expo weekend, which also takes place at the MTCC on May 25-27, 2018. The LCBC is a must-attend event for anyone working in cannabis, or looking to get involved in the space. It is a great opportunity to meet other cannabis professionals and thought leaders, and kick-start meaningful conversations, relationships and deals.
May 25th, Industry Day
On May 25, the day before the consumer tradeshow, we invite cannabis professionals to participate in Lift's Industry Day, when exhibitors and others in the industry can network and engage in business development before the general public hits the show floor on May 26 and 27.
With the LIFT & Co. cannabis expo setting the stage, this is arguably the largest networking opportunity for professionals within the cannabis industry.
May 26th and 27th, General Admission Demo Day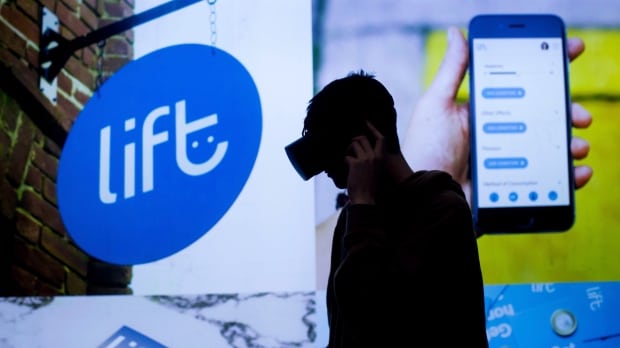 This year's Expo happens at an exciting time, just weeks before the Canadian government's promised cannabis legalization in summer of 2018.
Featuring over 200 exhibitors from across North America and Europe, main stage talks by cannabis thought leaders, live cooking and growing demos, the TVape lounge, and a cannabis career fair, the Lift & Co. cannabis Expo is your chance to learn more about the fast-paced world of cannabis.
Cannabis Gadgets and Tech
The biggest players in the game will be at the demo day on Saturday. That means they will be bringing some of the coolest tech and gadgets for consumers to try. From high-tech vapes to new growing techniques, all the greatest innovations in the cannabis scene will be on display.
On top of that, you can guarantee that sponsors and exhibitors will be giving away free things to go along with their product demo.
The TVape – Vape Lounge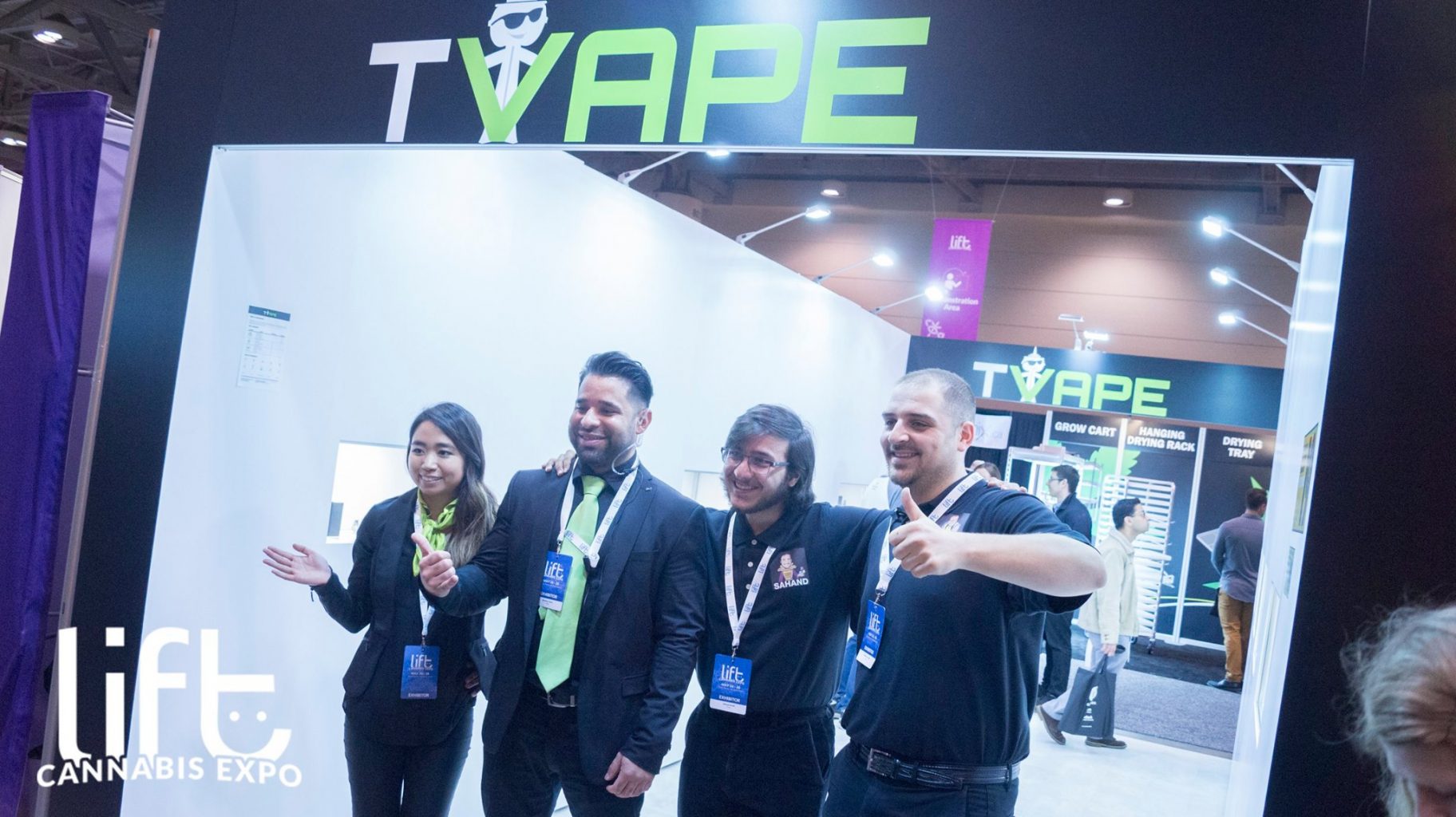 The TVape Lounge will be a first of its kind in Canada, and its happening on-site at the Lift Cannabis Expo in Toronto on May 27 and 28, 2017. Some of the best devices cost hundreds of dollars, and they're almost always final sale; the TVape Lounge addresses this by allowing medical cannabis consumers to try  – and if they like – purchase a vape at the expo.
"What's unique with the lounge is that finally, individuals have the opportunity to have the best and most functional units right in one place, to play with and try out," Nima says. "I don't know anywhere else you can do that. It's one of the first times an individual can shop or review vaporizers like they do with electronics at Best Buy, let's say."