Alix Lynx and Tyler Lemco Play 'Stoner Guess Who?'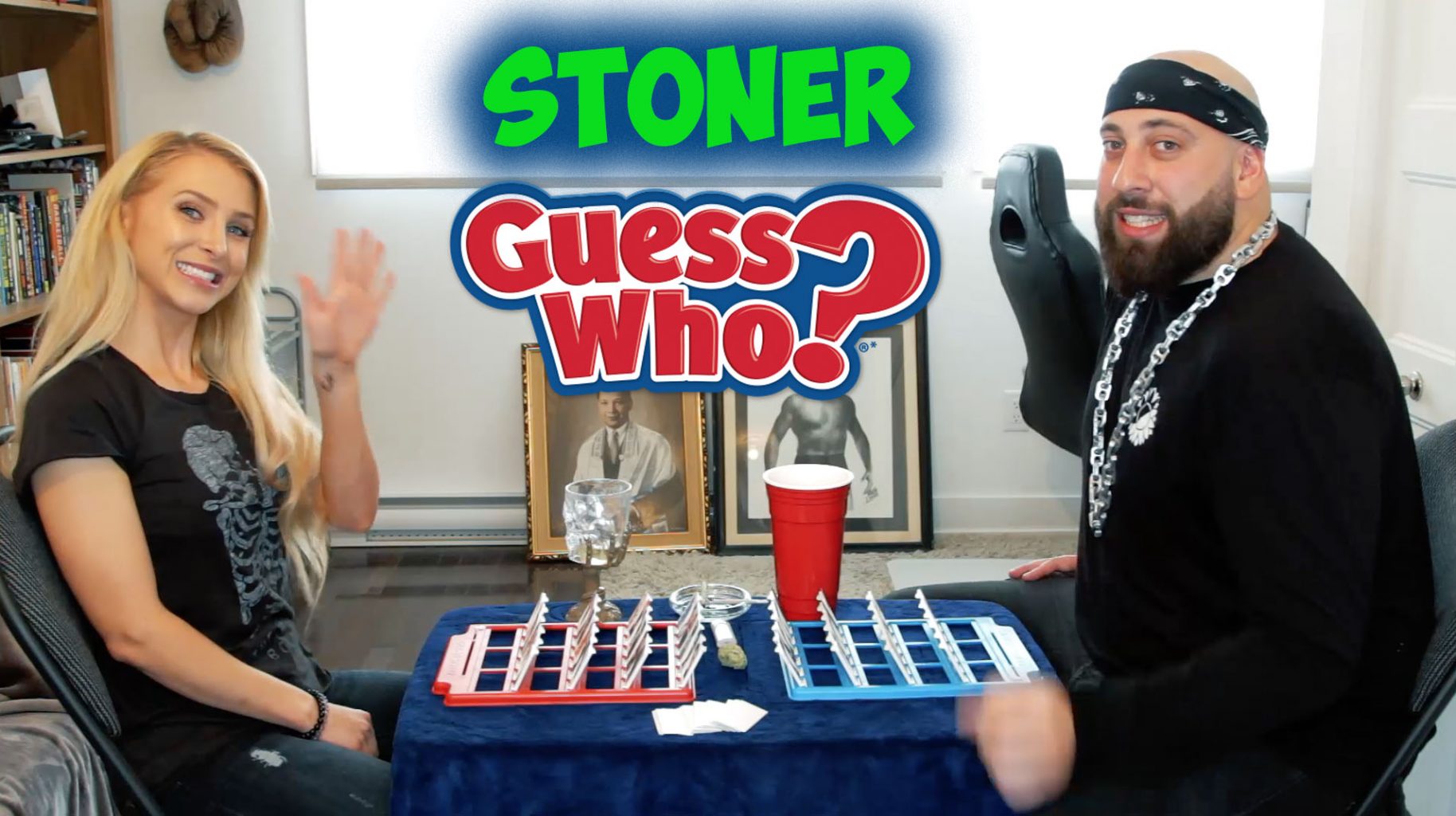 Alix Lynx and Tyler Lemco test out a fun, new way of playing! Remember the game 'Guess Who'?
If you were ever a kid, then you've probably played the popular guessing game "Guess Who." In case it's been decades since you've played, here's a quick refresher:
Each player begins the game with 24 cartoon images of people standing upright.
Then, each player selects a card from a pile of characters, and whoever they choose becomes their character. The object of the game is to be the first to figure out which character your opponent has selected. Players are only allowed to use yes or no questions to narrow down their game board.
While the game is fun as is, there's always room for innovation. That's where 'Stoner Guess Who' comes in. Rather than those goofy cartoon faces, we replaced the board with famous stoners. To take things up another notch, any physical appearance-related questions are strictly outlawed in this version of the game.
Here's the official Stoner Sheet for you to print out and use:
For those unfamiliar with all of these faces, here's a list of our favourite Stoners:
Kid Cudi
Wiz Khalifa
Tommy Chong
Seth Rogen
Rihanna
Dave Chappelle
Kevin Smith
Cheech Marin
Doug Benson
Bob Marley
Lady Gaga
Ricky Williams
Rob Van Dam
Matthew McConnaughey
Michael Phelps
B Real
Carl Sagan
Sarah Silverman
Redman
William Shakespeare
Snoop Dogg
Miley Cyrus
Willie Nelson
Woody Harrelson
It's a wonderful mixture of athletes, musicians, actors, comedians, an astrophysicist. (Hack: "Is your person an astrophysicist?" is a great way of either winning the game quickly or wasting a question!)
And here's the official 'Stoner Guess Who' rules:
We got Alix Lynx and Tyler Lemco to play 'Stoner Guess Who"!
In order to play properly, we called on two professionals to test the game out. Insert Alix Lynx and Tyler Lemco, two bonafide cannabis experts (if smoking a lot of weed makes you an expert).
The game is meant to be played as more of a collaborative effort than a competition. If either player gets the right answer, it's a result of teamwork and being on the same wavelength. Therefore, if one player wins, it's a team victory. If both players get the right answer, then that's a MAJOR win! Regardless of the outcome, games should be concluded by smoking a joint. It's also recommended that players smoke a joint prior to playing Stoner Guess Who as well.
Watch Alix and Tyler give the game a go in the view below.